House of funk and soul Shake is back, serving an amped up dinner menu and all your favorite cocktails with live music. Sui Tang Li has a new sake pairing menu, and barbecue via delivery from Smokin' Hog.
---
Shake
Address: 3/F, 46 Maoming Nan Lu, near Jinxian Lu 茂名南路46号3楼, 近进贤路
Tel: 19121505463
Hours: Tue-Thu & Sun, 6pm-11pm; Fri-Sat, 6pm-midnight
House of funk and soul Shake is back in business!
Shortly after announcing their closure in August, Shake found new partners with Light & Salt, and immediately retracted their statement to share happy news of their return. Shake reopened in October with a fresh new look. In addition to a regular showing of weekly live music performances from disco funk to R&B. Plus, they've also added a handful of new dishes to the menu.
The food is courtesy of Chef Gao Danyi (Bun Cha Cha, Bun Cha Cha Grill), who's added a slew of new dishes for dinner. Shake's fan favorites like the carpaccio, pani puri, cheese tofu, and crispy pork knuckle still remain. New dishes include the fresh mussels, a comforting duck ragu, and a winter melon tea dessert. It's a bit of everything with a lot of Asian influence in the sauces and marinades.
Here's a sampling of what to order: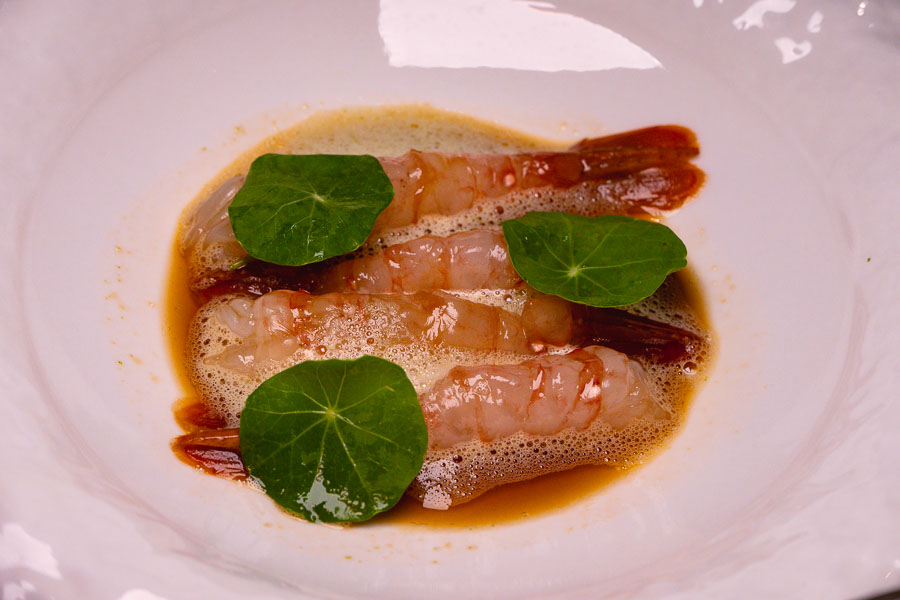 As for drinks, it's mostly cocktails, crafted by bartender Colin Tait (Black Rock). Signature cocktails are ¥98, but there's also wine, starting at ¥70 by the glass and ¥360 by the bottle.
Live music begins towards the weekend, but Shake sometimes has mid-week shows. For more information, follow them on WeChat (shakeclubsh) for the schedule.
I, for one, am very glad Shake managed to reopen. Since opening in 2016, Shake has become quite the iconic destination for live music, while also churning out great food and drink. It's a great option for dinner and a show, followed by an ample serving of cocktails. Reservations on performance nights are a must.
---
Sui Tang Li
Address: The Middle House Residences, 2/F, 366 Shimen Yi Lu, near Nanjing Xi Lu 石门一路366号2层, 近南京西路
Tel: 32168068
Hours: 11:30am-2:30pm, 5:30pm-10pm
Sui Tang Li is an excellent Chinese restaurant at The Middle House. They've just launched an eight-course sake pairing menu, teaming up with Dassai, a premium sake brand under the Asahi Shuzo company.
Chef Tony Ye has created some modern Chinese dishes to pair with the sakes, featuring dishes like snow crab with sake jelly, abalone with Sichuan green pepper sauce, crispy duck spring rolls, and Longjiang wagyu.
It's an intimate experience with house sommeliers and staff leading the service, presenting the sakes and sharing a bit of knowledge behind the Japanese rice wine. It's a good experience if you wish to learn more about sake, or to just appreciate it.
Here's a play by play:
Each of the dishes in the eight-course menu is paired with sake, and is available from now until January 31, 2023. The menu is ¥1,888 per person, minimum four people per booking. Reservations required one day in advance.
---
Smokin' Hog
Delivery only, available on Eleme, Meituan, Sherpa's, JSS
Hours: 10:30am-9pm
WeChat: karinasasmita
Smokin' Hog is a barbecue delivery brand started by husband and wife team Nacho and Karina. What began as a passion project quickly bloomed into a pretty successful business—the BBQ is hella good!
There are actually two kinds of delivery: Regular delivery via the usual platforms, including JSS, Sherpa's, Eleme, and Meituan, or by contacting them for chilled barbecue.
Available on regular delivery are all the customary smoked meats of brisket, ribs, pulled pork, but also smoked beef patties made into burgers, sandwiches, quesadillas, tacos, and sides of loaded mac n cheese, fries, and cornbread.
For chilled barbecue, it's a separate menu of larger cuts sold by weight, which are delivered vacuum-sealed for easy reheating.
I tried Smokin' Hog's chilled barbecue selection.
Each pack comes with reheating methods, either in the oven or in a water bath.
To order the chilled menu items, add Karina on WeChat below.
For the regular barbecue and sandwiches, just search for Smokin' Hog on the delivery platforms.