​A heartfelt letter by Elysia Bagley, Managing Editor at DRiNK.
---
Foreword by Rachel Gouk:
The passing of Shanghai chef Austin Hu on Wednesday, September 30, 2020 weighs heavy on our hearts. The chef of Heritage by Madison and partner at Union Trading Co. was a friend to many, a brother, a son, an immovable force and inspiration in the F&B industry.
The following is an open letter remembering Austin, written by one of my best friends, Elysia Bagley, Managing Editor at DRiNK. It remembers Austin through the lens of Shanghai media—what a run he gave us. Cheers to you, Austin. We miss you dearly.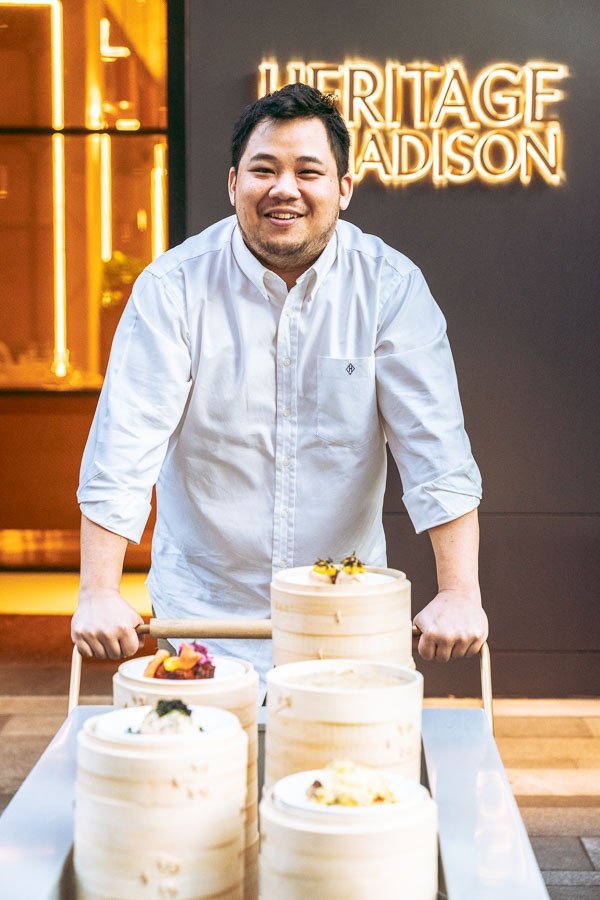 ---
Remembering Austin Hu
Elysia Bagley, Managing Editor at DRiNK:
All who subsist in the realm of this city's F&B community knew Austin, respected him, admired him, and saw him as a part of their lives in one way or another. That's certainly been true for me since arriving onto the scene about four years ago. I am by no means the writer in Shanghai who best knew him — but like others, he's been a constant presence for me and the focus of many an article of mine, and it is with deep regret that I recognise that this will be the last.
In the time I did know Austin, I witnessed quite the collection of his venues – The Union Trading Company, of course, which he and dear friend Yao Lu founded in 2014. There were several iterations of Madison; there was Bonobo, Diner, Fresh Off and Birds of Paradise; and then the culmination of his styles and talents with Heritage by Madison. Each opened to with its own lustre, disrupting the scene with its sheen of miso caramel and bacon grease. There were homemade Spam-garnished Bloody Marys and gooey kimchi grilled cheeses; French toast groaned beneath pads of foie gras while fries underwent the unthinkable; we saw caviar-speckled jianbing and curry cheese baos; and oh the tacos, the truffles; the pickles and pork belly; the whole turkeys roasted with butter and love!
When it came to the media with each of these openings, Austin was one of the most strategic people I've haggled with in the business. He was always super secretive about his projects, and coveted details on his new venues made the juiciest of news. Everyone wanted to be the first to release the details of the next Austin Hu venue; sharing the words that would begin the frenzy of glutinous anticipation among the city's drinkers and diners. Squeezing information out of him was one of the great pursuits of F&B writing in Shanghai, and the friendly competition it created amongst myself and my fellow writers was something I know we'll always look back on with chuckles.
The first time I shamelessly harassed Austin for info was the months leading up to the opening of Diner, a highly anticipated venue of 2017. As whispers spread of its location, the concept, and its opening date, all I wanted was a little nibble… but I was a newbie, and he refused satiate my hunger for pancake gossip. It was that experience that created in me a quiet desire that others may find inconsequential – to someday be the one to whom Austin entrusted an exclusive story.
Then last year, it happened. Yao and Austin came to the DRiNK team with the news of their next joint venture, Birds of Paradise – and said they wanted us to break the news. Huzzah! An Austin Hu exclusive! I revelled in the glory of the privilege. I sniggered with glee when he spoke of telling venerable fellow writer and his own good friend Christopher St Cavish (who all Shanghai F&B writers admire) that he couldn't publish the insider knowledge. I even told one of my closest friends, Rachel Gouk (another great F&B media personality), to stop talking about it when it came up in her group chat, because the story was OURS. My time had come, and I was unapologetically proud and psyched, as was our whole team.
Silly it may be – but I'll be forever grateful for the thrill of the chase.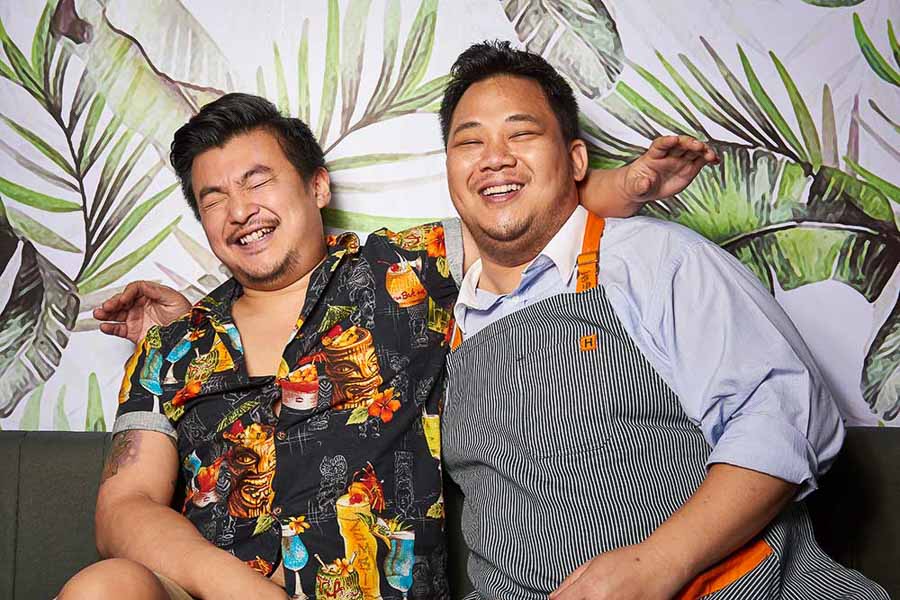 As I've done so many times before, over the last week as I've contemplated how to do him justice with these words. I've listened closely to members of the extended industry as they reflected on his role in their lives; recalled their last shared encounters; lamented the loss of his talent and dedication to the trade. But truth be told, the conversations with each of these people weren't really what further solidified my understanding of his influence. It was so many eyes dewed up with tears, but hovering over quiet smiles.
Collectively, these bits of memory and the shared expressions that accompany them provide a small window onto who he was and the impact he had; all alike in one key detail: fuck did he make people happy. And from my own small understanding of who Austin was, that is exactly in line with what he so often articulated mattered the most to him.
When DRiNK first wrote about The Union Trading Company back in 2014, Yao shared a mutual aspiration of his and Austin's: that every guest would leave their venue happier than when they arrived. For me, this is a powerful part of the legacy Austin leaves behind, and something that I know Yao will continue to achieve. It should be what we all aspire to, but perhaps sometimes forget when lost in the haze of ambition, competition and exhaustion. After all, isn't bringing happiness to others the fundamental reason that hospitality exists?
"Hospitality is the kind of all-encompassing warm and welcoming," he told me. "You're coming to our house, we're happy to have you, we're going to treat you well, and when you're here, you're family."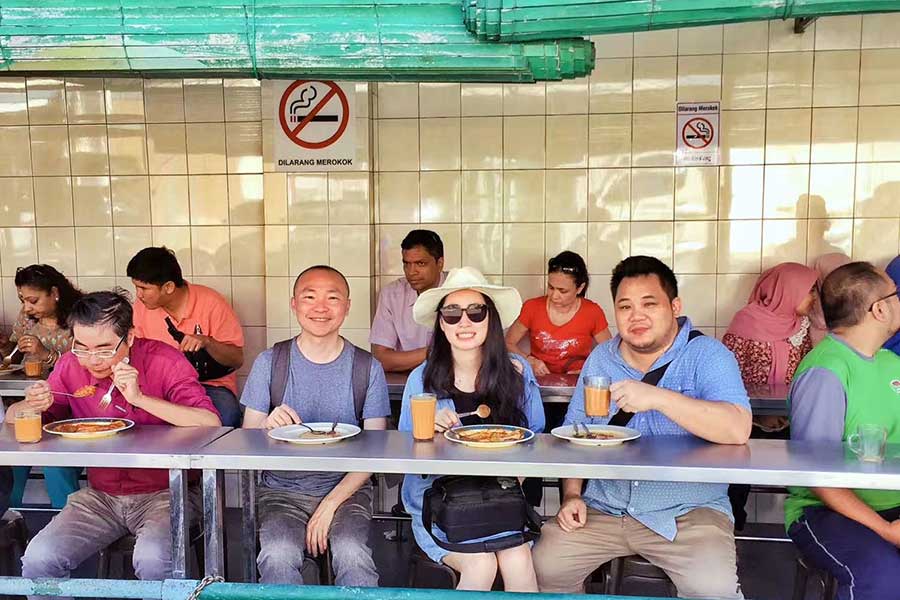 Every person who knew Austin has their own version of what it meant to experience his version of provoking happiness. For me, a few things stand out. Of course, there was the food – his dishes elicited groans of pleasure normally reserved for the bedroom, which guests released without shame. He always had the kind of smiling eyes that seem like they're hiding a happy secret, and the wide grin to match. He was the only chef I've ever known with the balls to serve a ¥128 burger without fries, but somehow did so with genuine humility. He never let you leave without trying just one more gut busting dish. He made efforts to take care of those around him in the community through recreating little bits of home. And he was just so, so talented.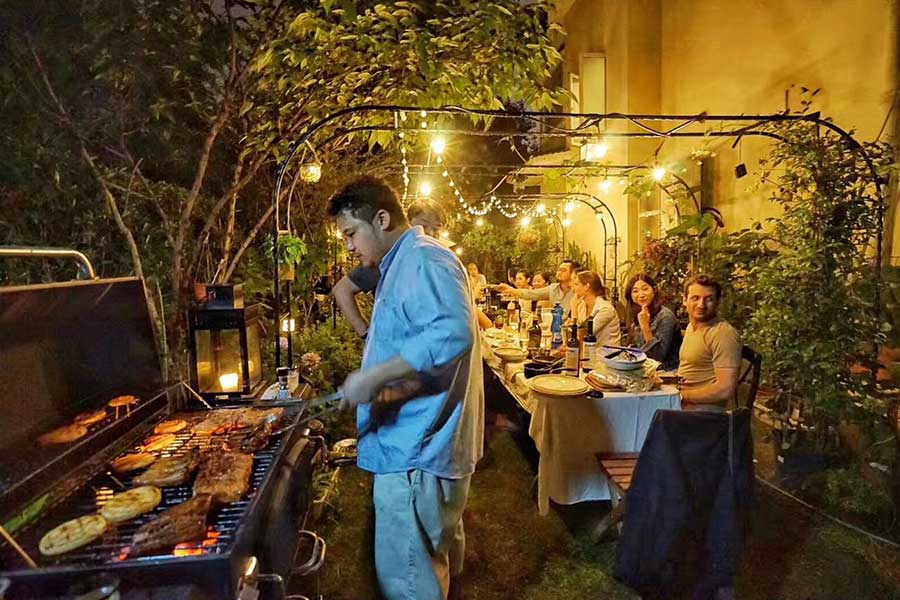 In 2018, in light of the passing of celebrity chef Anthony Bourdain, Austin reflected on mental health in the industry with thoughtful, real and revealing article, which I recently revisited. In it, he exposed some of the deeper parts of himself and his experience, openly sharing his view of the dark corners of our industry and the toll it takes, even as it simultaneously nourishes our self-defined purposes and passions.
Though, as he shared, the struggles were very real, I think this made for what many greatly admired and respected in Austin: he never gave up on his mission; always spoke positively about the possibilities of future (even in the face of another infamously "cursed" venue location); he loved his staff, co-workers and partners; and was endlessly zealous about his profession – up until his last event, Heritage Eats food fest, which everyone knew to be a passion project he always wanted to make happen.
As Austin elucidated with his article, whether your role is to be in the kitchen, behind the bar, on the floor, or up until daybreak agonizing over your words as I am doing now, the F&B industry is a wonderful, invigorating, and often merciless world to be a part of. We imbibe too often and exercise too seldom; work tirelessly for far too many hours and sleep soundly for far too few; put in everything and sometimes lose it all. Our work is envied as being awesome but misunderstood as being easy. Consumption in all its forms comes first, with our health, relationships and livelihood often only afterthoughts. But as he knew and shared, it is everything, and irreplaceable.
In a year already riddled with loss, Austin's death is unfair and inconsolable; the most real form of shock to the system. There aren't words to capture its weight and the lasting affects it will have on his friends, family, team members and the Shanghai community — he was too young, too talented, too driven, too magnificent to be robbed of. All we can do now is keep him in memory as we strive to continue his good work; coming out on top with a burdened smile, the way he always did.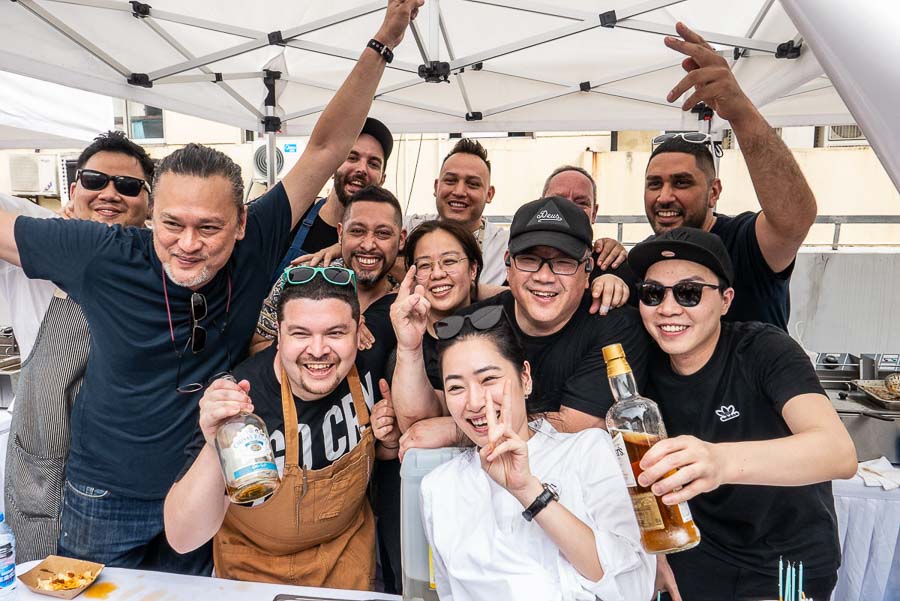 With many of us separated from our friends, colleagues, relatives and even nuclear families, 2020 has tested us in ways we perhaps never expected. Our relationships with those in our immediate surroundings have become even more important than they ever were before. And as we all mourn this great man, it's imperative to check in with those around you; to value them, to love them fiercely, and to never miss an opportunity to tell them just how much they mean to you.
Let's raise a proverbial glass to the big man – you've left us all happier than when we arrived, and for that, we thank you.
Elysia Bagley
Managing Editor (DRiNK, China)
Images courtesy of Austin's family and friends.