This meal wasn't at a restaurant. This was at La Wei Xian 辣味鲜, a private kitchen dedicated to Sichuan home-style food in the home of Liu Shifu, a self-taught cook from Zigong, Sichuan. It is one of the most memorable dining experiences I've had in Shanghai.
La Wei Xian has recently moved to 2739 Wanyuan Lu, Hanting Hotel 万源路2739号 汉庭酒店.
Bookings are only via Liu Shifu's personal WeChat. Prior to COVID-19, there was a long wait list, it's more lax now, and it is way easier to get a table.
La Wei Xian has been around since 2014 and was first located in Laoximen. It moved around a couple more times before settling in its current location, which coincidentally, is also where Liu Shifu and his wife stay.
The lead up to this dinner was almost as entertaining as the meal itself—fiery puns aplenty—and the wait time increased anticipation.
Here's the journey, what to expect, what was ordered, and how you can book. And for non-Chinese speakers, how to order up a fiery feast.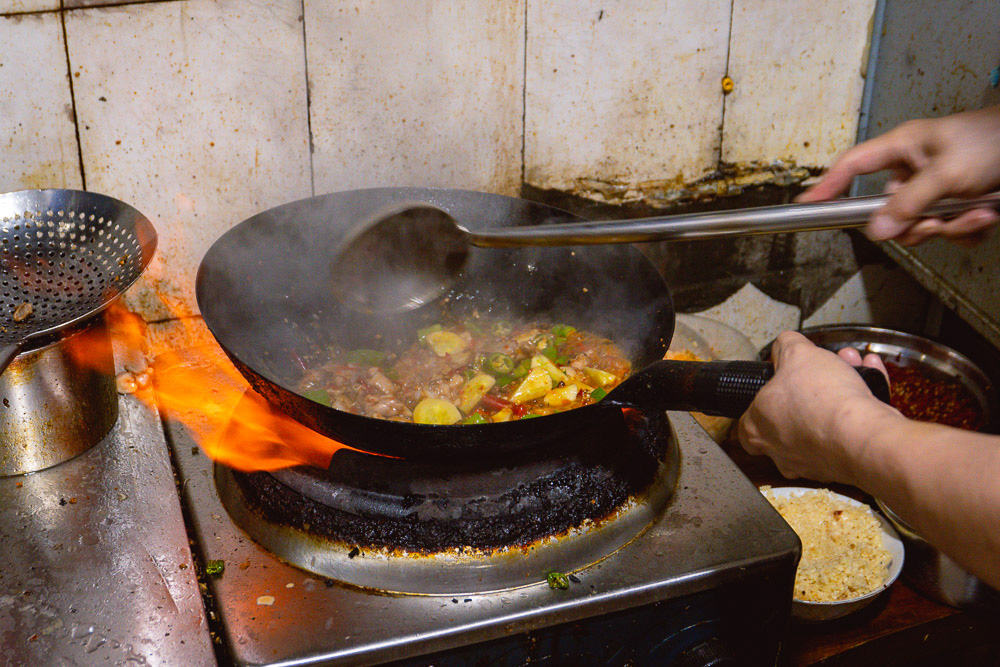 It Begins: Anticipation and The Journey
This was a highly anticipated meal, the booking made two weeks in advance by a dear friend. We had a group of 10 lead-stomached connoisseurs ready to jump into the deep chili-filled end.
After confirming the date and number of people, a menu was sent via WeChat. Everyone who goes to La Wei Xian must pre-order.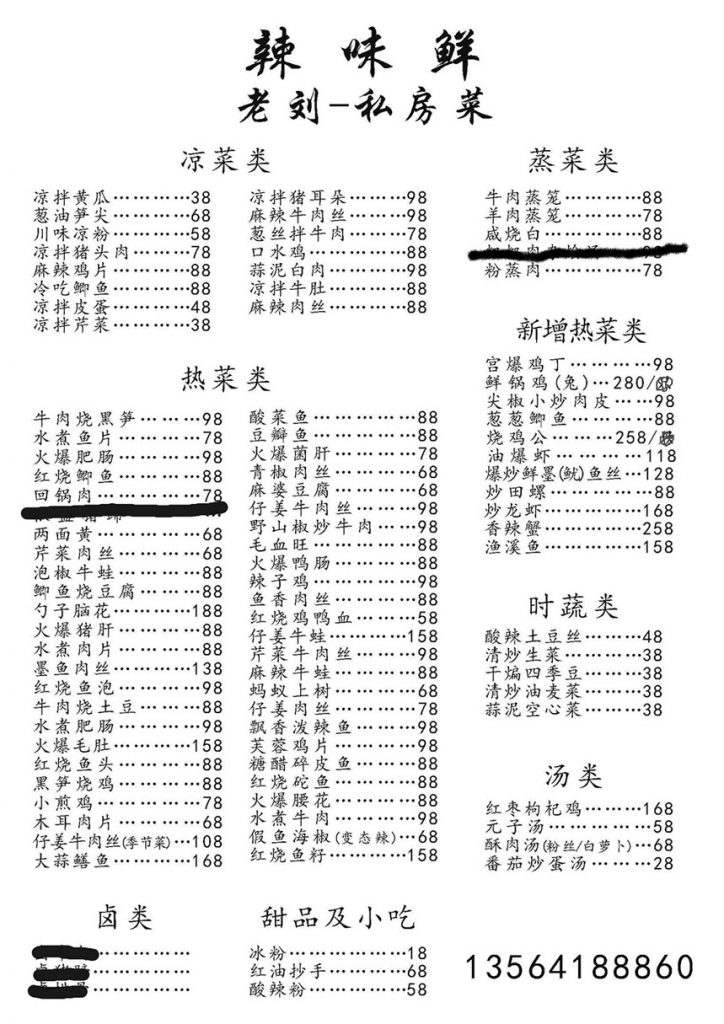 There are additional rules to this meal, advised by Liu Shifu. The address would be provided a few days before the meal. And he is explicit: Do NOT ask anyone where it is located.
The great adventure begins at the meeting point: 899 Zhongshan Nan Er Lu. It is a small revolving gate dwarfed by two fluorescently-lit bicycle shops that leads into the compound. But the gate was locked, and probably still is due to COVID-19 controls.
The instructions on getting to the dinner table were vague, and as we discovered, calling Liu Shifu before dinner is moot. (Though he said via text that you could call him.) He is busy cooking and the phone is on the wall, away from the heat of the kitchen.
Trying to be inconspicuous, we search for another way into the compound that didn't involve scaling a wall.
We stumble through a labyrinth of cookie-cutter apartment blocks. It's late, there aren't any streetlights, and this must be the biggest apartment complex I've ever traversed.
Liu Shifu's wife opens the door to the apartment and this is when the oohs and ahhs start flying. I walk through the narrow corridor past towers of boxed electronics goods and a caged poodle and step into the kitchen. In place of a red carpet is damp cardboard to keep patrons from slipping on the slick kitchen floor.
The stove-top has two portable burners with oil-seasoned woks. Next to them are containers of garlic, cilantro, murky sauces, viscous chili oil blends, and other spicy seasonings. And there are the bowls upon bowls of raging red chilies.
When it comes to proper restaurants, food and health safety is paramount. But when it comes to hovels like these, there is a perverse novelty in thinking, "Ah, this must mean it's authentic."
The dining room is an acid trip. The entire room is wallpapered—the ceilings with Windows 95 sky blue and puffy white clouds, and the walls with faux shikumen stone print. A clutter of guest selfies also adorn the walls.
I see the bed before I see the dining table, which is an arm's length away from the nearest pair of chopsticks. There are two more tables in the back. Flabbergasted, I proceed to hover over Liu Shifu's shoulder in the kitchen.
Sichuan Home-Style at La Wei Xian: Shades of Red
Dinner is a sea of red.
Cold dishes, if you ordered them, will arrive first. The portions are formidable, hence why you should go with more people. The pacing is fast—dishes zip out the kitchen at lightning speed. The crown of discarded peppercorns and chilies around my plate increasing with each dish.
Halfway through the meal, when the spiciness had permeated my entire being, I found myself in a numb mala-chili induced trip that led to an epiphany and slight shame. "What is life without Sichuan peppercorns? How have I not been to Chengdu yet? I'm really glad I brought yogurt."
I left dinner a sweaty, spicy mess and cleared my schedule the next day. I awoke unscathed. And then determined that it was a very enjoyable experience despite the destruction reigned on my taste buds.
Here's what was ordered: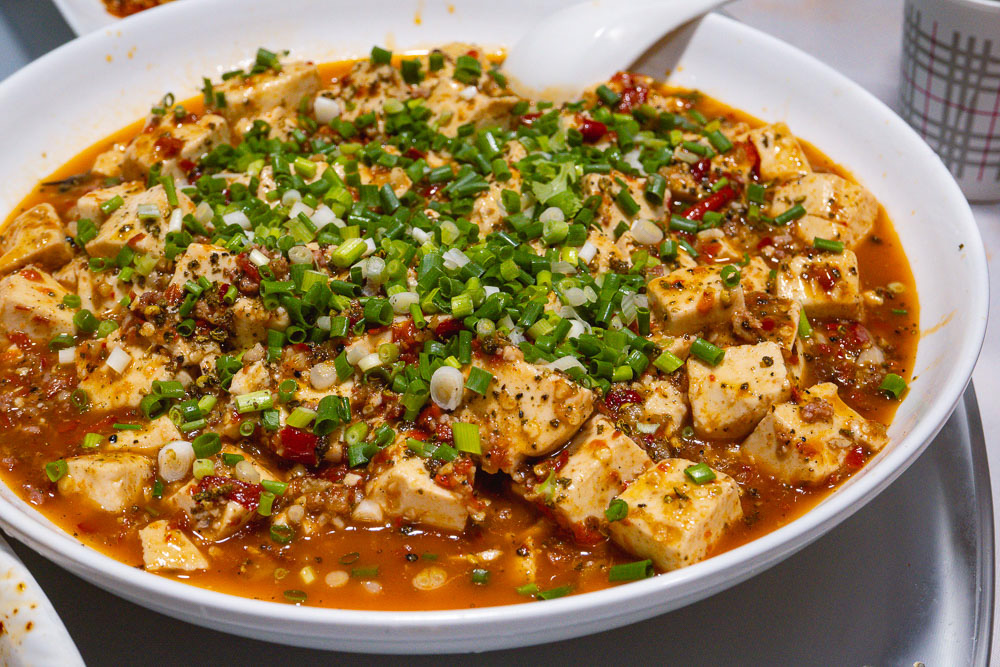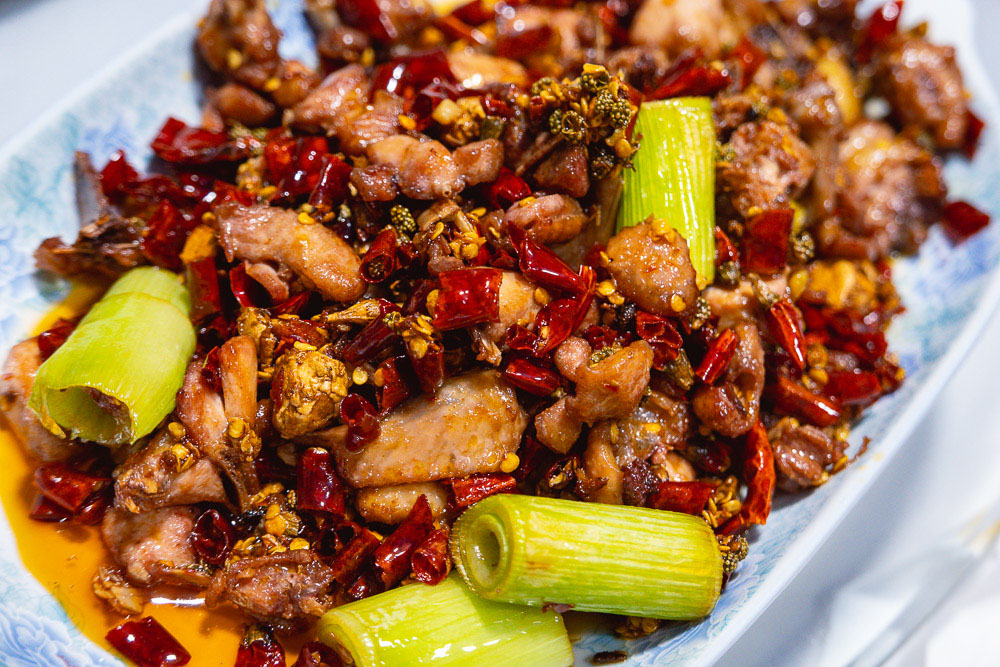 For drinks, it's BYOB. I suggest ice cold beer. And perhaps yogurt to help quell the heat. They have refrigerators to chill your drinks, but don't expect the machinery to be very effective.
Would I dine again? Yes. And I would bring others for the experience.
How To Book La Wei Xian
There are two seatings. Lunch and dinner.
The best is to go with a large group. If you want to go solo, that's OK! But the maximum seating per group is 14 people.
You can also order delivery. Order before 11:30am for lunch, or before 5:30pm for dinner. Pay for delivery or pick up in person.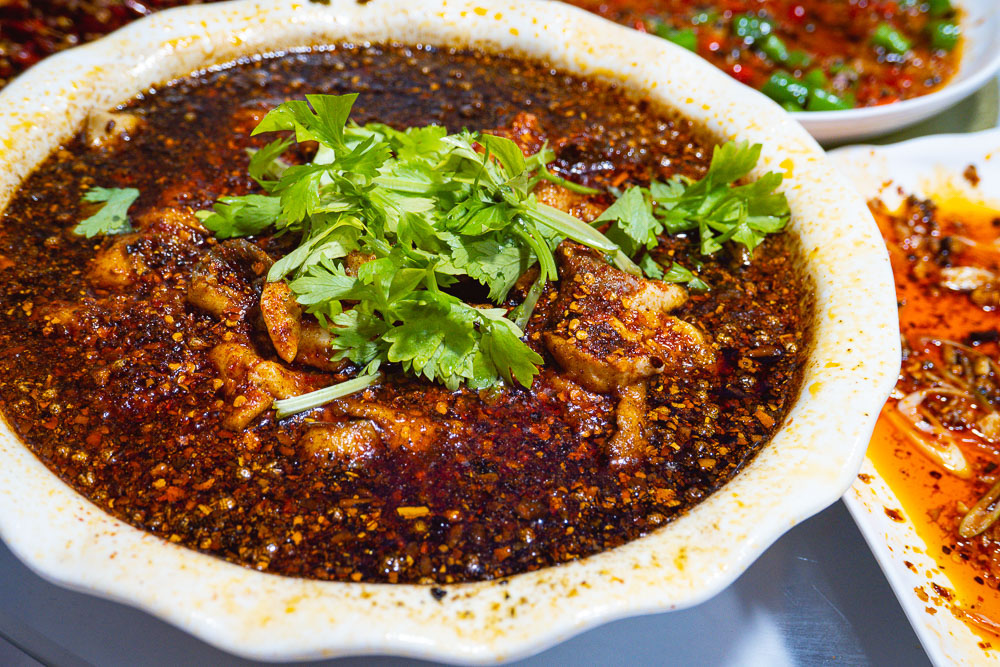 To book/order, add Liu Shifu on WeChat. The number is below.
Recommended dishes: Pork belly cold starter, bullfrog, chicken with black bamboo, yuxiang rousi, mapo tofu, laziji, and sour-spicy potatoes.
Respectively, the above in Chinese: 蒜泥白肉, 麻辣牛蛙, 黑笋烧鸡, 鱼香肉丝, 麻婆豆腐, 辣子鸡, 酸辣土豆丝.
If you're not savvy enough in Chinese, get a friend to help communicate.
---
La Wei Xian 辣味鲜
Tel/WeChat: 13564188860
Lunch from 11:30am, dinner from 5:30pm-10:30pm
Address: Somewhere in Xuhui.