Raclette and fondue, both oh-so cheesy and equally delicious. It's considered a novelty for Shanghai—only a handful of restaurants serve them—but we can be thankful that we can at least indulge in it when the season rolls around.
What is Raclette & Fondue?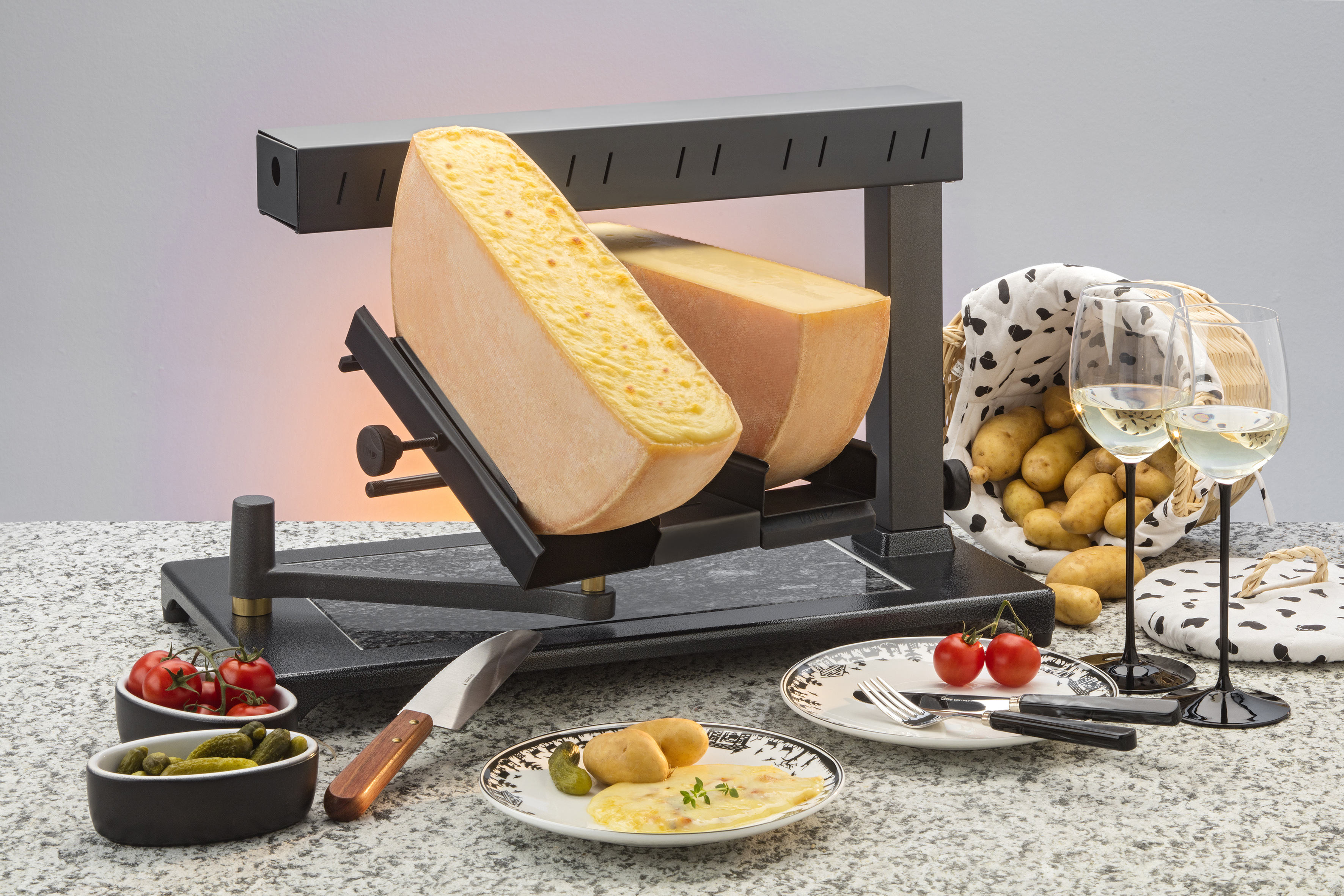 Raclette is a Swiss cheese, and the "dish" is rather a method on how you should best consume said cheese. The origin of the name comes from the French word "racler", which means "to scrape". It refers to the traditional way the cheese is served: A half-wheel of cheese is placed under a heat lamp and the melted surface is scraped off, usually onto potatoes and cold cuts.
Cheese fondue is usually a mixture of Gruyere and Emmental cheese with white wine. If you're going to argue Swiss vs French vs how it's done in your province, then we'll all have a row. It's melted cheese that's kept warm and molten in a pot. You dip bread and other yummy things into it.
---
Where To Eat Raclette & Fondue in Shanghai
La Cabane
Address: 1 Taojiang Lu, near Dongping Lu 桃江路1号, 近东平路
Tel: 33562388
Hours: Tue-Sun, 11am-11pm
La Cabane is the go-to when it comes to raclette and fondue in Shanghai, and it's available all year around. It's also perhaps the most popular—they have been serving the cheesy dishes ever since they opened six years ago.
Raclette (¥198/200g, ¥238/300g) is served with potatoes, cold cuts, salad, and cornichons. Get a selection of grilled meat and raclette for ¥328.
Cheese fondue (¥168/200g, ¥228/300g) is served with bread to dip and salad. But if you asked me, I'd go for the Fondue Gourmande (¥248), which is a 200g of cheese, bread, salad, cherry tomatoes, French ham, mushrooms, and potatoes.
---
Chez JOJO
Wine & Terrace: 333-337 Yongjia Lu, near Xiangyang Nan Lu 永嘉路333-337号, 近襄阳南路
Tel: 64080887
Hours: Mon-Thu, 4pm-midnight; Fri, 4pm-2am; Sat, 11:30am-10pm; Sun, 11:30am-10pm
Wine & Garden: 3/F, A Mansion, 291 Fumin Lu, near Changle Lu 富民路291号3楼, 近长乐路
Tel: 54363662
Hours: Tue-Thu, 5pm-midnight; Fri, 5pm-2am; Sat-Sun, 11:30am-midnight
Available all year around, Chez JOJO has both raclette and fondue on the menu at both locations.
Raclette (¥168) for one person comes with 120g of cheese, rosette sausage, white ham, prosciutto, pickles, and potatoes. Get extra 120g of cheese for ¥78. Fondue Savoyarde (¥158) is 200g of cheese, a blend of emmental, gruyere, and comte with white wine. They also have a new truffle fondue for ¥188.
And every Wednesday, you can opt for pure gluttony: all-you-can-eat fondue OR raclette for ¥248 per person.
---
MUST Grill
Address: 1/F, Bldg 2, 881 Wuding Lu, near Changde Lu 武定路881号2号楼1楼,近常德路
Tel: 61761378
Hours: Tue-Sun, 11:30am-10:30pm
Casual French steakhouse and burger joint MUST Grill is serving up raclette this winter, available for pre-booking only.
It's ¥278 per person for a set of raclette cheese (300g), cold cuts (200g), and potatoes.
---
---
Where To Buy Raclette Cheese, Sets & Grills
Speaking of delivery and DIY, if you already own a raclette grill or are thinking of investing in a new kitchen appliance to indulge in this cheese-fest, here are some options.
---
Taobao
First off, Taobao. There are some really nice 3-in-1 fondue-raclette-grills. This one above is currently ¥528. You want to search for "奶酪炉" (cheese grill).
---
Epermarket
If not, Epermarket is a one-stop-shop. The online grocer has a full section dedicated to raclette and fondue. You'll find Swiss (¥238) and French (¥358) fondue sets for 3-4 people, raclette sets from ¥399 (cold cuts, cheese, potatoes), fondue cheese, and even the electric raclette grill (¥339). Visit their website here.
---
La Crèmerie
Address: 155 Yanping Lu, near Wuding Lu 延平路155号, 近武定路
Tel: 62038850
Hours: Mon-Sun, 11am-8pm
And if you find yourself in need of cheese ASAP and can't wait for a delivery, there's La Crèmerie, a cheese store on Yanping Lu that specializes in French cheeses. They have Joseph Paccard Raclette cheese for ¥50/100g.