In Collaboration with Jing An Shangri-La

Shanghai is entering peak crayfish season. If you're a fan of these tiny red crustaceans and can't wait to eat them by the dozens, Café Liang at Jing An Shangri-La, West Shanghai has a buffet laden with this freshwater delicacy, along with sashimi, hot dishes, roasts, and desserts.
About The Crayfish Buffet
Café Liang is the buffet restaurant of Jing An Shangri-La, West Shanghai. They've recently reopened, adding in-season crayfish to the buffet. These boiled critters come with a variety of sauces, including bean curd sauce, sesame sauce, minced garlic sauce, and others.
In addition, the buffet also offers a number of seafood options, including steamed grouper, turbot, and yellow croaker, as well as chilled seafood and sashimi, including king crab legs, tiger shrimp, crab, and sweet ebi.
The hot stations are also full with steaks, roasts, lamb kebabs, baby octopus, and more. And there's a dessert station with 24 flavors of ice cream to choose from.
The buffet is ¥298 per person, including unlimited coffee, tea and soft drinks. Prices subject to 10% service charge and prevailing government taxes. Available for lunch and dinner—details for opening hours below.
Outdoor seating is available, weather permitting.
*All images provided by Jing An Shangri-La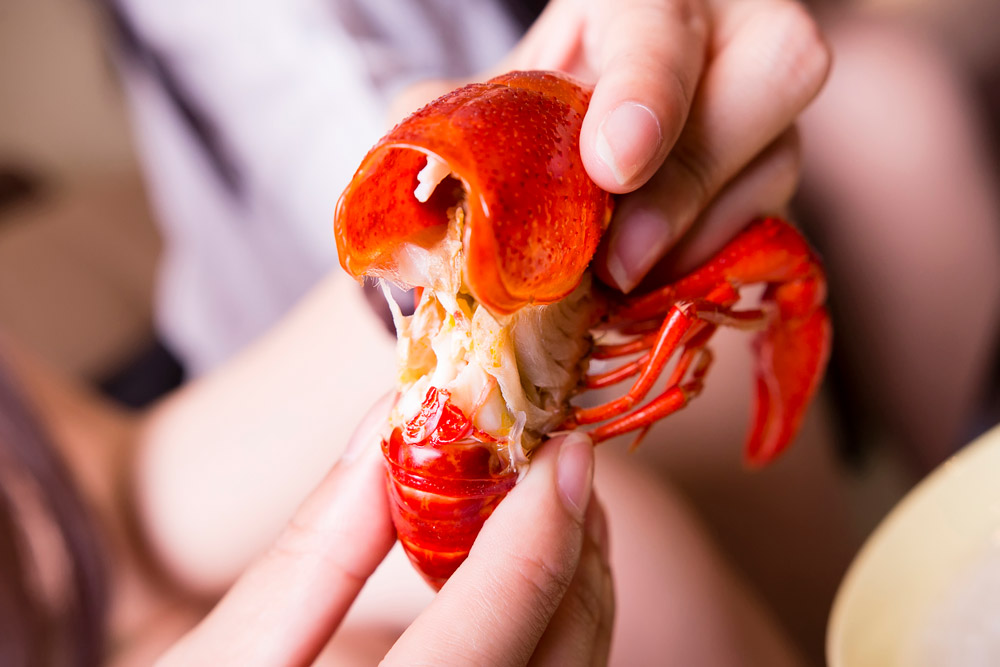 Nomfluence Readers Special Deal
Book through the link below to get deals on the buffet!
Original price: ¥298++ per person
Click to book: ¥556 net for 2 persons
Click to book: ¥782 net for 3 persons
Café Liang, Jing An Shangri-La, West Shanghai
Address: Jing An Shangri-La, 1/F, 1218 Yan'an Zhong Lu, near Tongren Lu 延安中路1218号1楼, 近铜仁路
Tel: 22038889
Hours: Sat-Sun 11:30am-3pm, Thu-Sun 5:30pm-9:30pm