Sponsored by Park Hyatt

The Dining Room, also known as Yue Xuan (悦轩) is a Chinese restaurant that specializes in Jiangnan cuisine, located on the 87th floor of Park Hyatt Shanghai, Pudong. Since it opened mid-2019, it has received consistent high praise for its contemporary Chinese cuisine, and for good reason.
This where you should go if you want to experience some excellent modern Chinese food.
The Dining Room & Chef Yang Chao
The Dining Room serves Jiangnan cuisine. That's food from Shanghai, Zhejiang and Jiangsu.
Heading the kitchen is the extremely talented Executive Chef Yang Chao. He is nicknamed Young Yang—he's born in 1988—and it's a moniker that comes with great respect, as most accomplished Chinese chefs are well into their later years. (The restaurant just received one diamond in the latest Black Pearl guide.)
Yang has been in kitchens since he was 14 and has put a good 10 years of professional experience under his belt. He's also devoted to research and development of the menu, searching China's wet markets for new, quality ingredients.
Chef Yang was proud to show me photos from his travels—from tiny yellow tomatoes no bigger than a thumbnail from Xiamen (too fragile to transport to Shanghai) to finger-length mulberries and lamb from Inner Mongolia. The menu changes seasonally, and some new dishes are inspired by these finds.
Jiangnan Cuisine at The Dining Room
The Dining Room has just launched their new spring menu! Here's what I tried—signatures and new dishes.
First off, order the signature crispy pork cheek. It's made to resemble the famed Shanghainese dish, "xunyu" smoked fish. Pork neck is cooked with a mixture of raspberry vinaigrette, balsamic vinegar and sharp Kangle vinegar. The sweet-sour exterior has that desirable crispiness, while the meat remains tender on the inside.
Another signature is the celery, a simple vegetable dish with soy sauce and vinegar that demonstrates the chef's knife skills.
Of the new spring dishes, the marinated bean curd is a must-try appetizer. Aged bean curd is painstakingly molded, and then stuffed with tofu, Chinese toon (cuncong 椿葱) and pecans. The old tofu has an almost cheesy aroma, like smoked fermented ricotta.
Soups are at the core of Chinese cuisine, and the ones at The Dining Room are exceptional. All soups are made with a premium "mother stock" that requires three days of prep and a roiling boil of Liaoning yellow chicken, pork bones and vegetables, among other ingredients.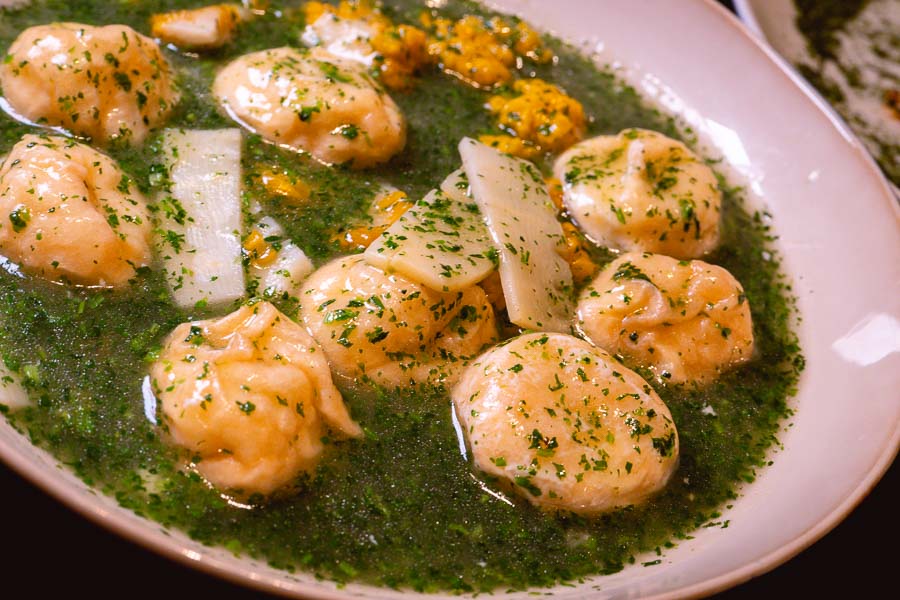 The baked duck is also a must-order. A whole duck is marinated with soy sauce, sweet fermented rice wine and salted ham, then cooked in oil and huangjiu (yellow wine).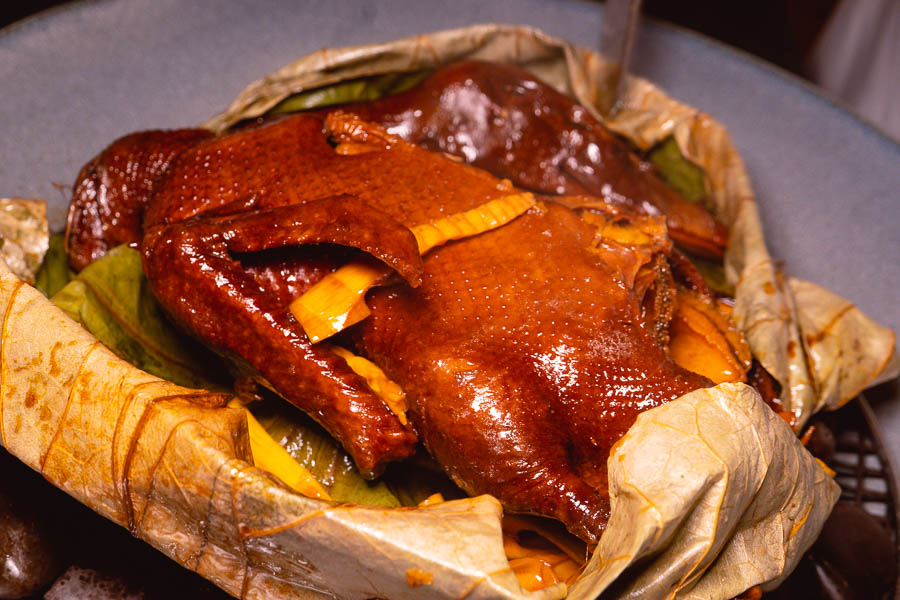 It's also stuffed with bamboo and abalone. The flavor is incredible—lots of umami, slightly sweet and has a light breathiness from the huangjiu.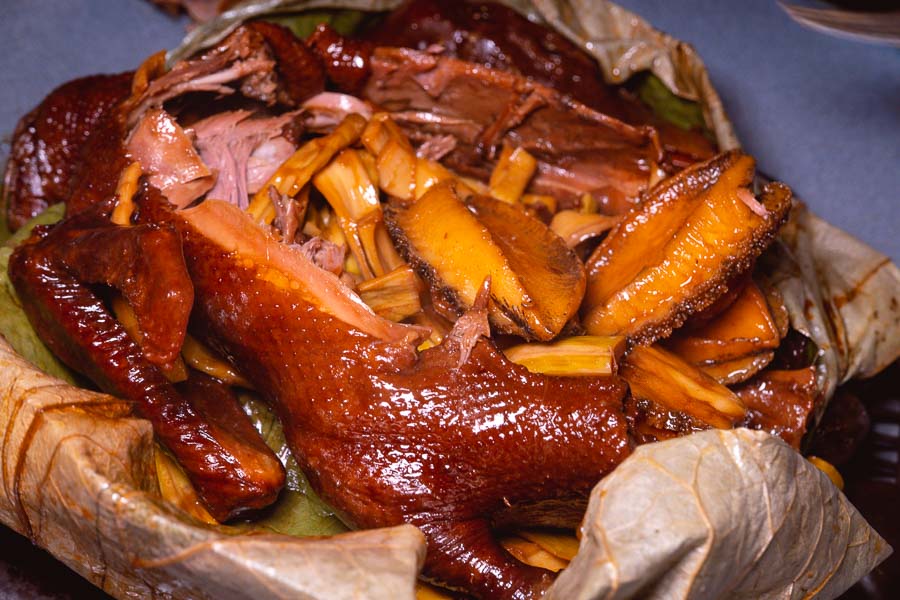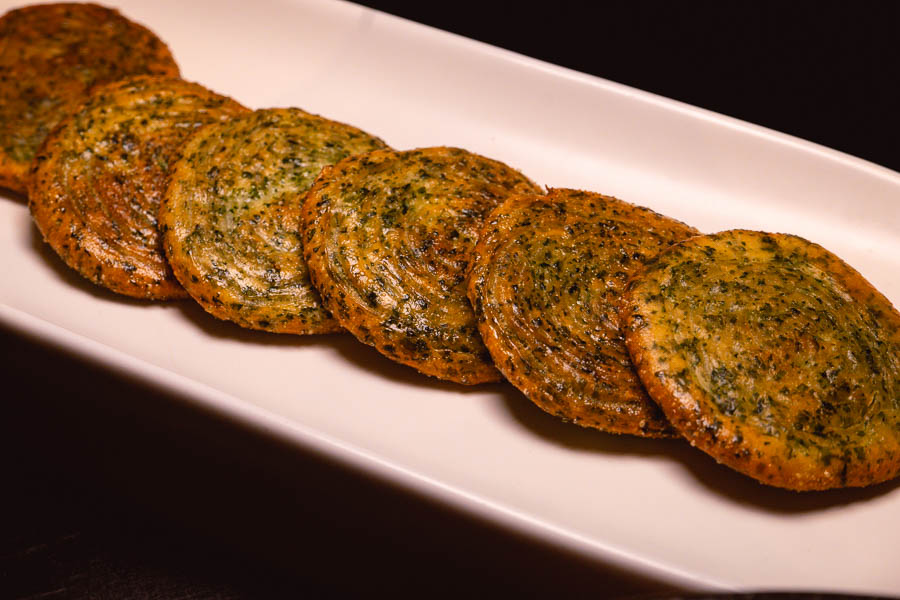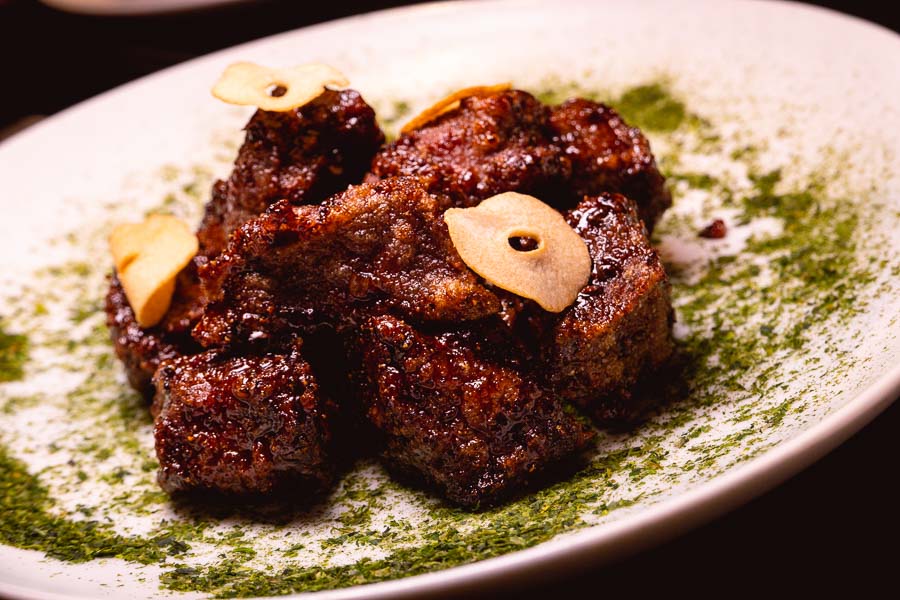 In Summary: Worth The Journey
Chef Yang re-interprets classic Jiangnan dishes and adds signature creations for a truly distinctive culinary experience at The Dining Room. This is what modern Chinese cuisine looks and tastes like. Definitely worth trying.
Signatures: Crispy pork cheek, celery, steamed air-dried chicken, Taizhou bean curd, baked duck.
New spring menu dishes: Pickled daikon, marinated bean curd, sautéed razor clams, stewed fish balls, black pepper beef.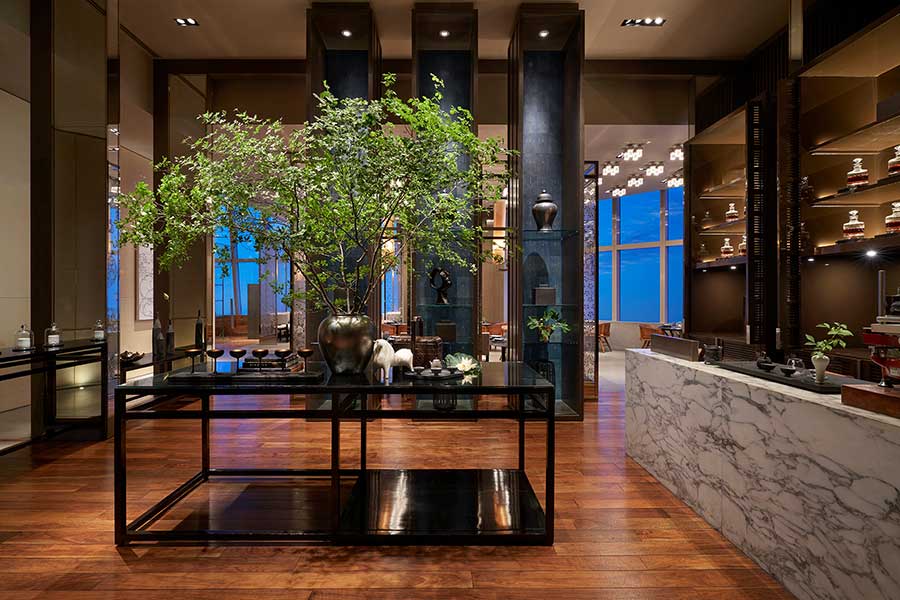 Book Your Table!
The Dining Room also has two 7-course lunch deals for two to share for ¥798 (original price ¥1,428). One is seafood-based, one is a features signature dishes.
These deals are available until June 30, 2021. Pre-pay required. Details in the link below.
All prices above are net.
---
The Dining Room 悦轩 @ Park Hyatt Shanghai
Address: Park Hyatt Shanghai, 87/F, 100 Shiji Dadao, near Dongtai Lu 世纪大道100号上海柏悦酒店87楼, 近东泰路
Tel: 68881234
Hours: Mon-Sun 11:30am-2:30pm, 5:30pm-9pm