​If you haven't heard of Elixir Health Pot, you've been missing out. It's a Taiwanese hotpot chain that prides itself on its healthy broths. With every pot ordered, you also get unlimited "tofu bread" and duck blood.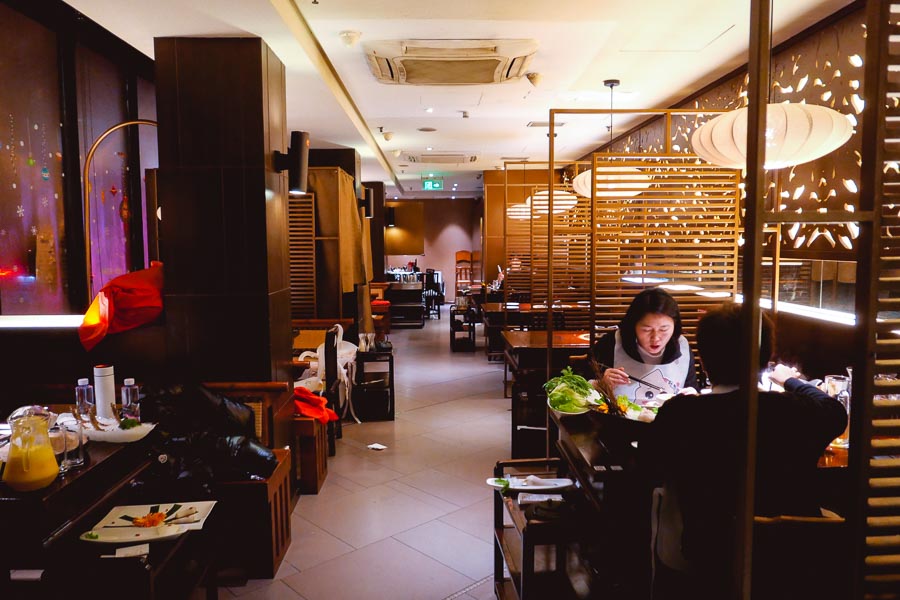 Elixir Health Pot, also known as Ding Wang Wulao Guo (鼎王无老锅) currently has four locations in Shanghai. [UPDATE] The original location on Hengshan Lu closed, 2013-2022.
The Food: Soups & Meats & Tofu!
The soup base to order is the half-and-half (yuānyāng 鸳鸯) for ¥128 (table of 4-6) or ¥168 (table of 8-11).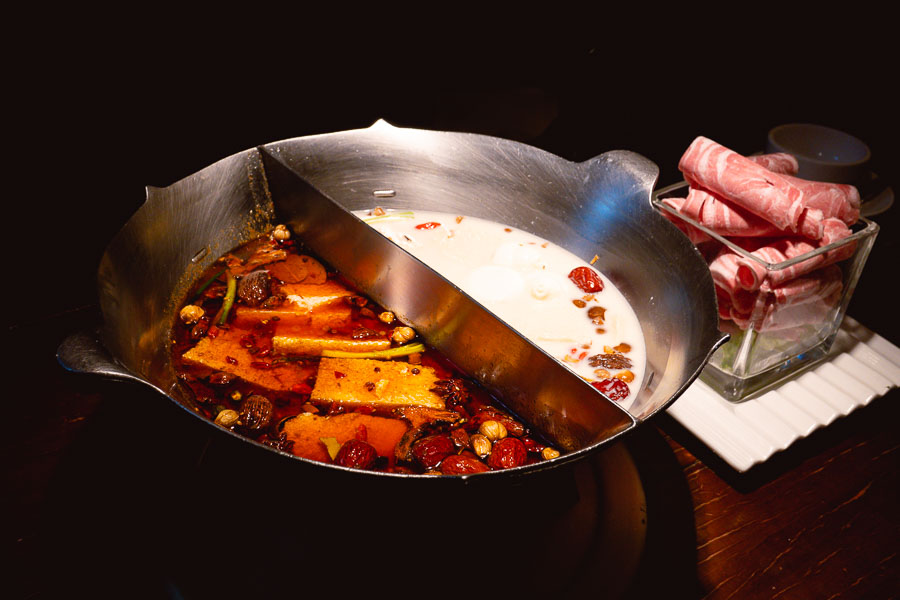 One side is the "tofu bread bone broth", a milky, collagen rich broth made with pork, ginseng and an assortment of other healthy herbs, while the other is a fiery chili and peppercorn-laden base. The bone broth is good enough to drink—maybe get a ladleful after the first round of meat goes in. The chili isn't as daunting as it looks, and is definitely milder compared to other Sichuanese hotpot bases I've sampled.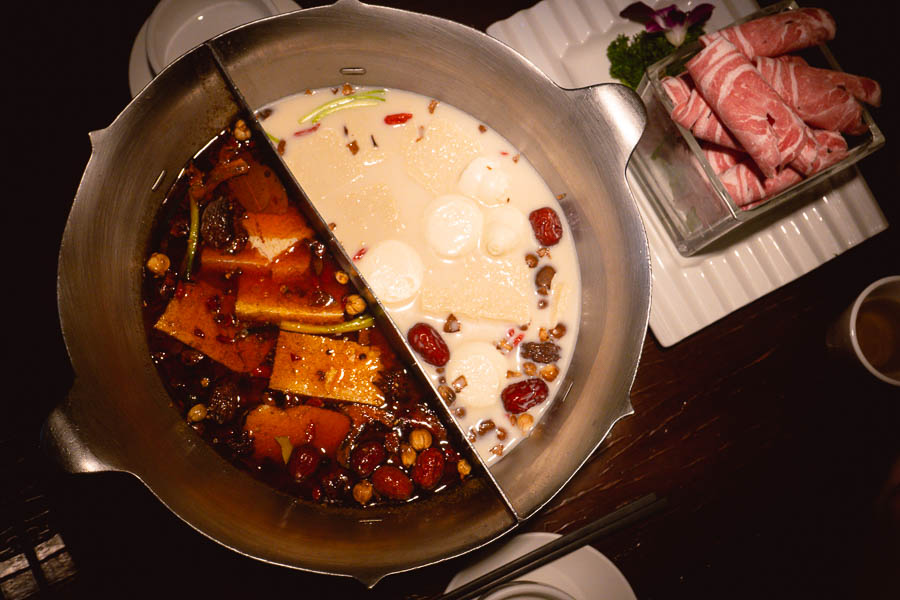 Elixir's calling card, apart from its marketed-as-healthy bone broths, is the unending flow of "tofu bread" (miànbāo dòufu 面包豆腐). These fluffy, aerated rectangles of light tofu soak up the soups excellently and just melt in your mouth. Service is also excellent, as the servers will make their rounds to top you up with soup and all these glorious add-ons. You'll get unlimited duck blood, too.
Oh, and you'll also get complimentary "tofu ice cream" (bīngjīlíng dòufu 冰激凌豆腐), one piece per person. Surprisingly, these resilient puffs stay whole in the boil, yet disintegrate in a bite.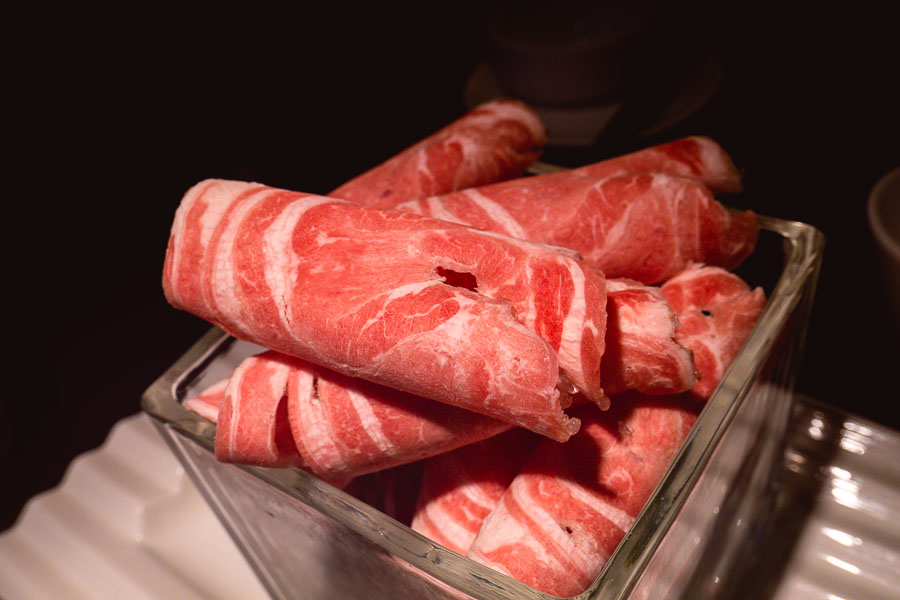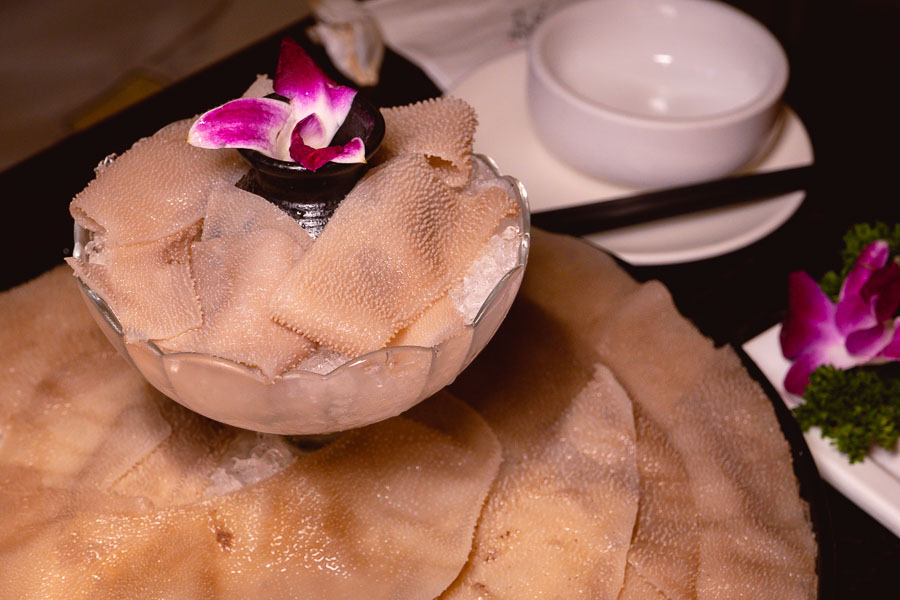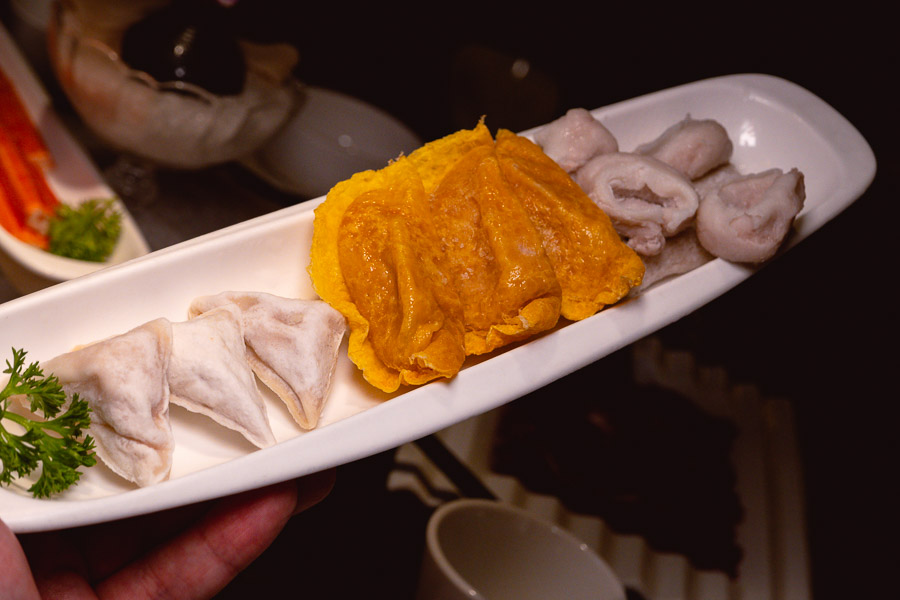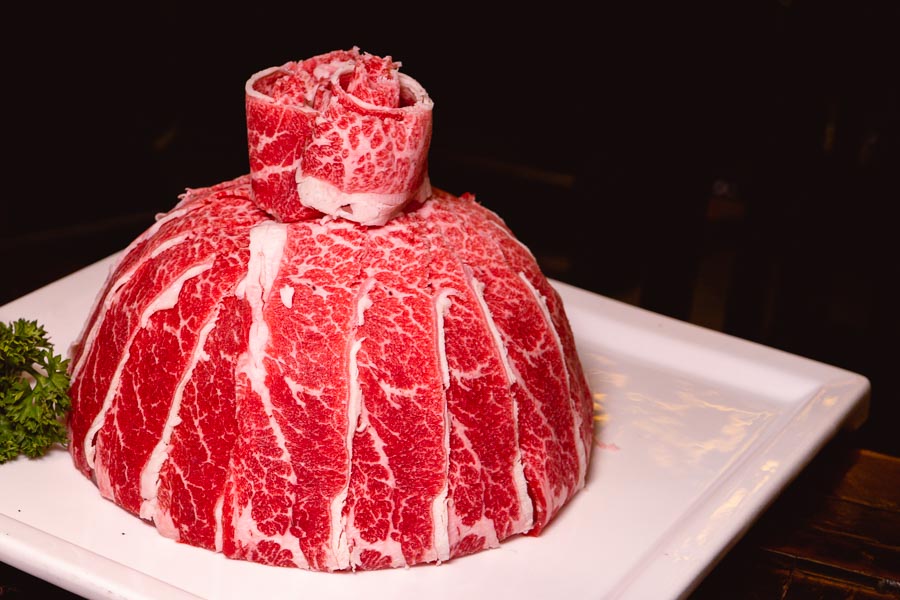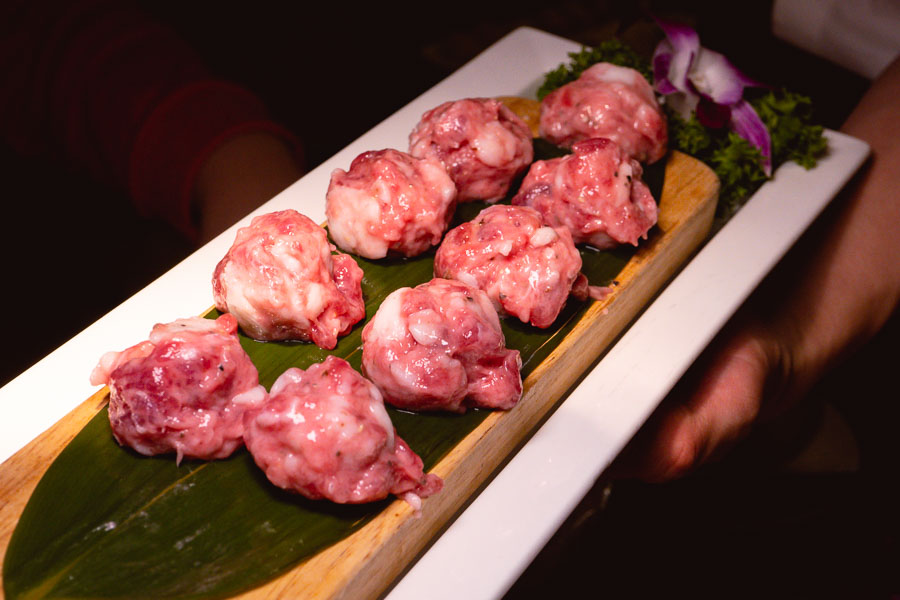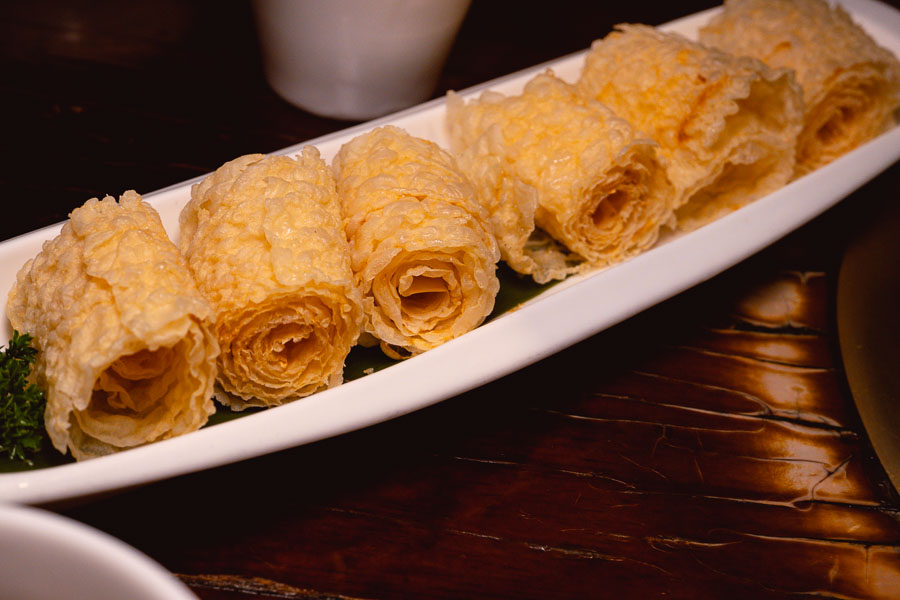 And this was a newfound discovery: there's a massive pot of rice at the sauce bar. What! It's good rice, too—lightly oiled and with a chew. (I have a thing for rice. Can't live without it.) A little goes a long way when you want to sop up that remaining dipping sauce and a bit of meat.
Apparently the Jing'an locations are extremely popular, like, take a number and wait level of popularity. But during my last visit, a weekday evening at Hengshan Lu, the restaurant was only half full. By the time I left there were plenty of tables available. It could have been a one-off, but either way, make a booking or go after peak dining hours.
In Summary: One More Hotpot Spot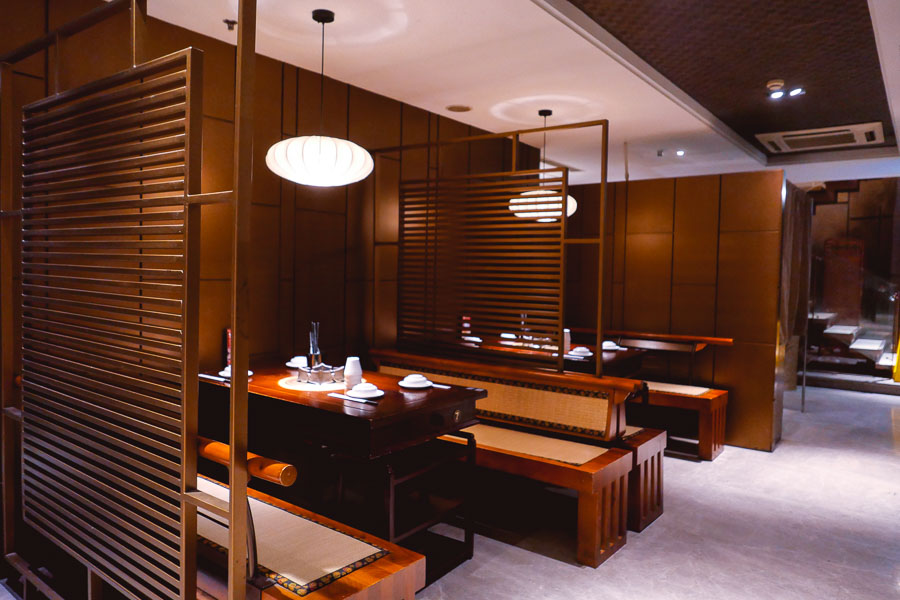 It's one of those bastions I remember from my early days eating around Shanghai. And it's still good—a testament to its quality and longevity.
Average check is around ¥200. Bilingual picture menus available.
Before Covid, Elixir was open until 2am. They've since reduced hours.
---
Elixir Health Pot (鼎王无老锅)
Address: 1829 Beijing Xi Lu, near Yuyuan Lu 北京西路1829号, 近愚园路
Tel: 52550239
Hours: 11am-11pm
Address: No.33-34, 3/F, MOHO Mall, 699 Jiangning Lu, near Changping Lu 江宁路699号MOHO商城3楼33-34号, 近昌平路
Tel: 62330026
Hours: 11am-10pm