Taian Table is a Michelin three-star restaurant in Shanghai. It is an intimate experience that seats diners around the open kitchen, providing front row seats to a high-caliber culinary performance.
It's my go-to recommendation when it comes to fine dining in Shanghai.
About Taian Table
Taian Table was founded in 2016 by chef and restaurateur Stefan Stiller, one of the most recognized and most respected chefs in Shanghai. The restaurant has held its Michelin three-star ranking for two years in a row. There is also Taian Table Guangzhou (two stars) and Stiller Guangzhou, both opened in 2021, and Stiller Shanghai, which opened a month ago in Xintiandi.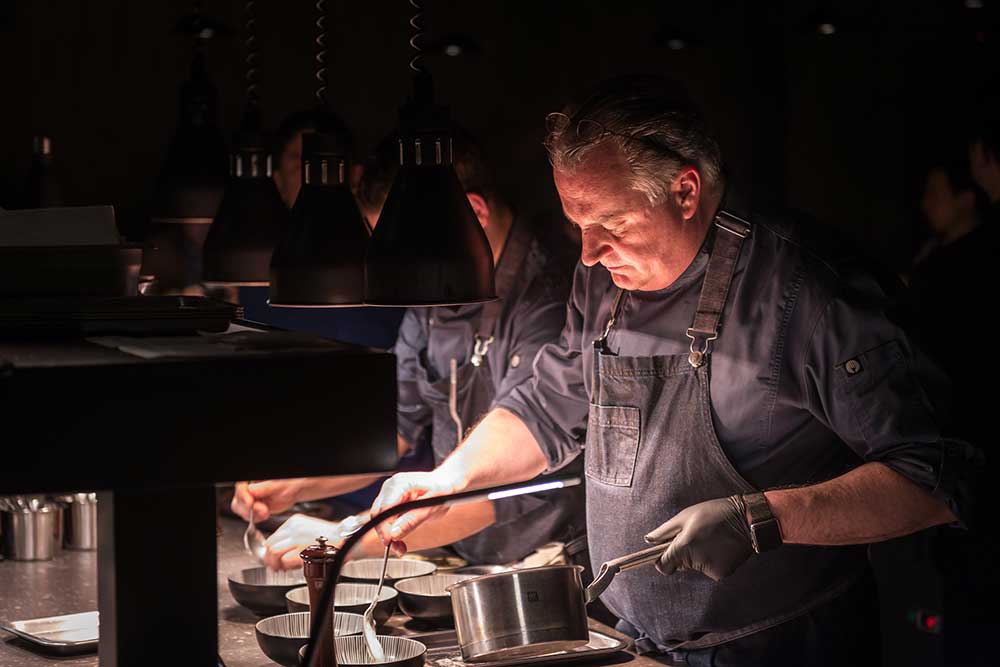 Stefan Stiller's second in command at Taian Table is Chef de Cuisine Christiaan Stoop, who joined the team late 2022.
Six years on, Taian Table has served 40 different menus and hundreds of dishes. The menu changes every 6 weeks. They even produced a recipe book that catalogs a portion of their dishes and achievements in the last five years.
The dining experience is an 8-course "core menu" with two additional dishes (¥2,188) or four (¥2,588) to choose from the "Classics" or "Specials" section. The food is Western in form with Pan-Asian nuances, utilizing dashi, miso, nori, sake, garam masala, bamboo, and even curry in the creation of the menus.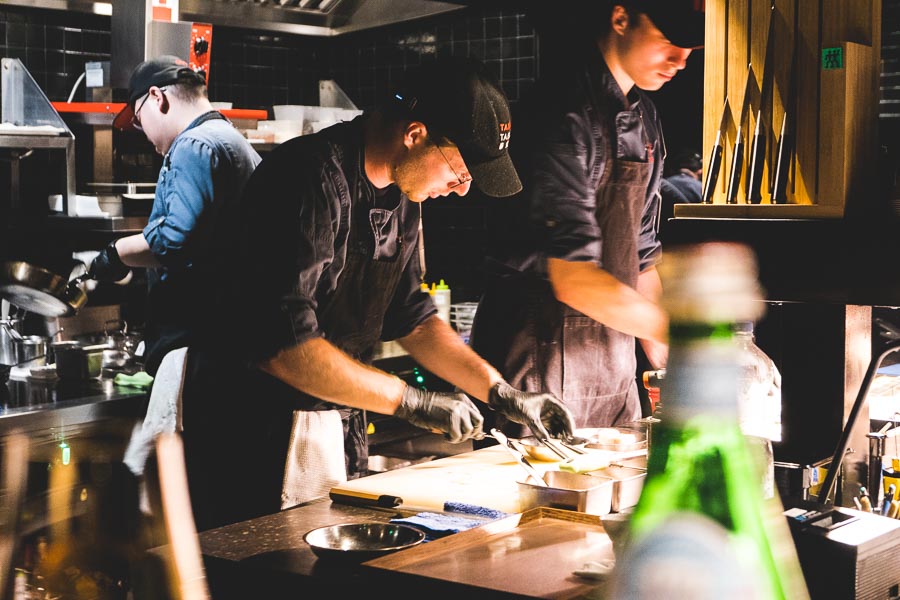 Taian Table also offers wine pairing, an all-German selection of five wines plus champagne for ¥1,515, or a premium selection for ¥2,155. Wines by the glass start from ¥200, bottles from ¥750.
Taian Table Menu 40
Here's (nearly) the entire Menu 40: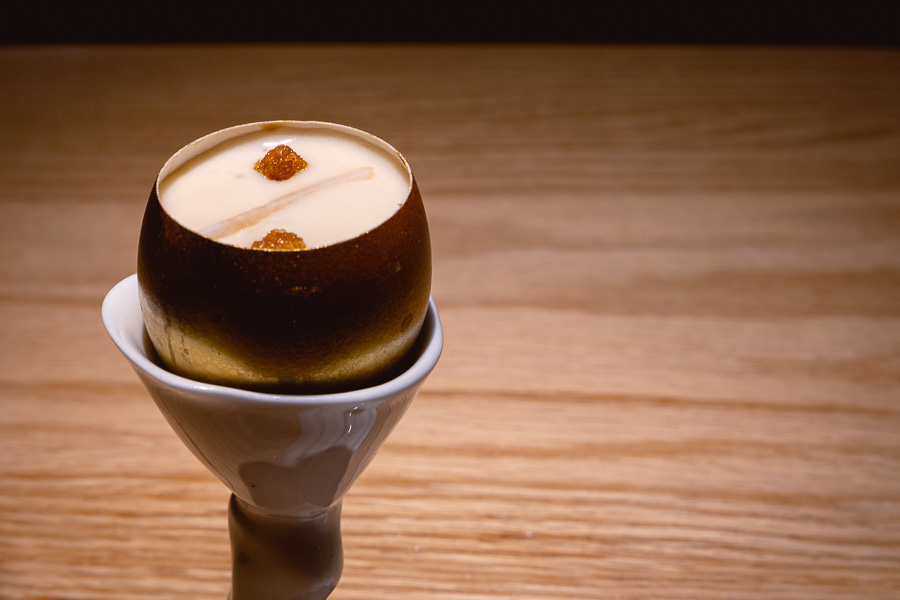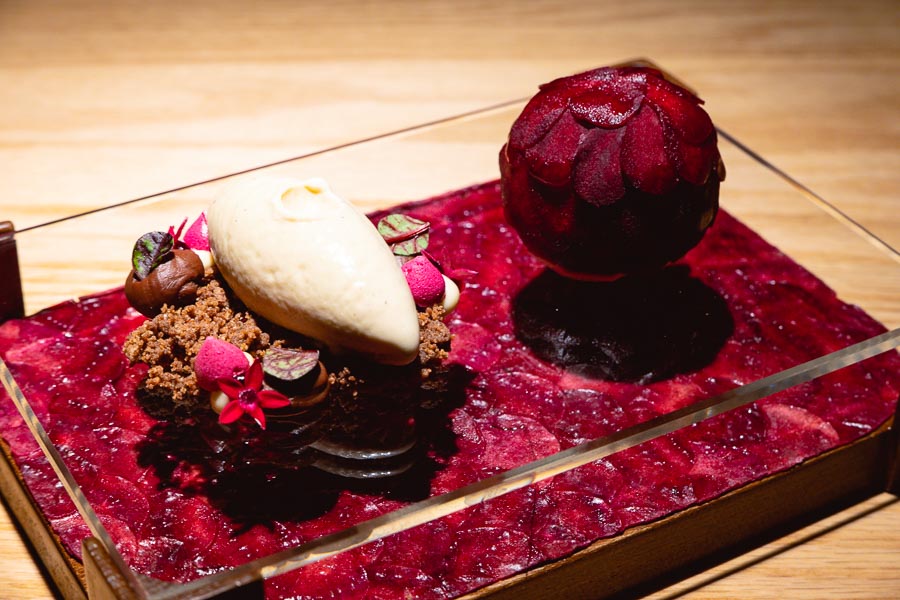 In Summary
It is a fantastic experience. If you're saving up for a special occasion, this should be a first choice.
Allergies
They do make allowances for some allergies. However, if you do have serious allergies like seafood and shellfish, I would think twice. Some of the sauces are made with seafood stock, while others are either wholly seafood-based or have some form of seafood. It wouldn't be the same experience if you swapped out those dishes. Just saying.
How To Book
Book via their website or WeChat official account "Taian Table Shanghai".
You should book at least 2-3 weeks in advance. Visit the website for up-to-date availability—it's all displayed there. Dinner will take 2-3 hours.
Note that menus change every 6-8 weeks, so you might not get the same dishes as above.
---
Taian Table
Address: Bldg 1, Lane 161, 465 Zhenning Lu, near Xinzha Lu 镇宁路465弄161号1楼, 近新闸路
Tel: 17301605350
Hours: Tue-Sat, bookings from 6pm to 8pm
WeChat: TT17301605350