Sponsored by ALDI CHINA

International retail giant ALDI opens its first two physical stores in Shanghai, China this June in Jing'an and Minhang districts.
The Jing'an one is at Jing'an Sports Center (ground floor below Cages), and the other at Gumei Life Shopping Plaza near Minhang Sports Park.
This follows their already established Tmall Global and Tmall Classic stores during their first entry into China in 2017.
Haven't heard of ALDI? Here's the skinny:
ALDI is an international retailer established in Essen, Germany in 1913. Today, it has more than 10,000 stores around the world and remains to be one of the more popular supermarket chains in Europe, US, and Australia.
Their ethos is one of exclusivity, value, and quality, one that carries through for all markets, including China.
They create exclusive brands, personalizing and vetting to develop products that are crafted and localized for each market, and ensuring quality control and safety. They also work hand-in-hand with long-time suppliers, partners, and experts all around the world.
Basically, they jump into the production line to make sure it's all yummy, safe, and suitable for the consumers of whichever country they're in.
ALDI opens two physical locations in Shanghai
ALDI's first two Shanghai stores are opening in Jing'an and Minhang on June 7!
Despite these stores being positioned as pilots for ALDI in China—products vs customer feedback and data research to fine tune offerings—the stores will offer a wide range across 15 categories including both locally sourced, imported products, familiar ALDI products from Europe, and exclusive China products.
Both stores will also be online-to-offline. That means delivery! Door-to-door service via ALDI's Tmall stores to anywhere in China, and via the WeChat mini-program (instant delivery within 3km of stores).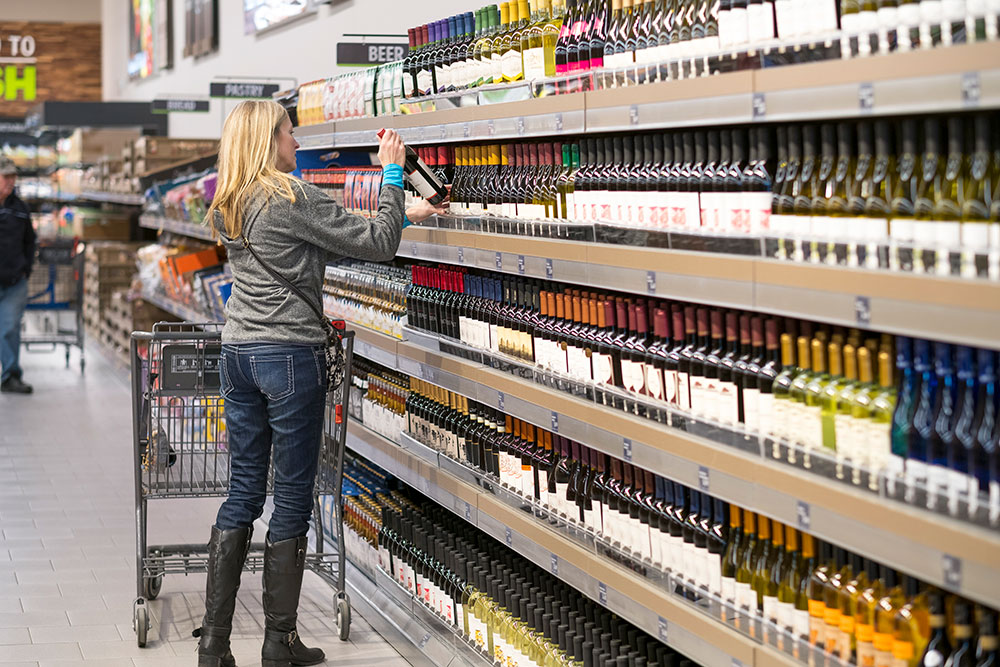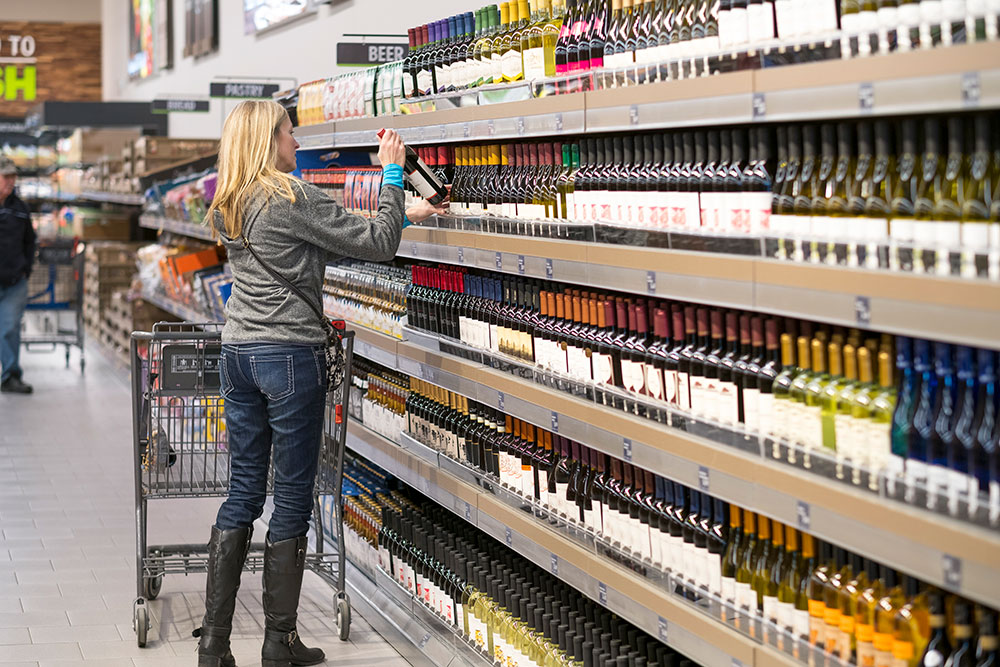 Goodies on the shelf
Categories include Liquors, Snacks, Beverages, Fresh Produce, Ready-to-Eat, Ready-to-Cook, as well as Personal Care and Pet Care products.
Here are some of the highlights:
Big giveaways at the grand openings
Both Jing'an and Minhang stores are celebrating their grand opening on Friday, June 7 from 7am-9pm.
And they're doing some great deals and giveaways, plus, there will be sampler stations for you to taste some of the offerings.
Sign up as an ALDI member, shop, or show the above flyers to collect tokens to play games (game machines, paint mascots, and DIY potpurri pouches) and stand the chance to win some prizes. Also, you can claim exclusive gift bags when you spend more than ¥200, limited to 100 pieces. Surprise gifts while stocks last.
Photos of the physical stores above are taken from other international ALDI locations.
---
ALDI Shanghai
Jing'an Sports Center
Address: 1/F, 428 Jiangning Lu, near Wuding Lu 江宁路428号1楼, 近武定路
Hours: 7am-9pm
Gumei Life Shopping Plaza
Address: 1/F, Gumei Life Shopping Plaza, 1300 Longming Lu, near Pingji Lu 龙茗路1300古美生活购物广场1层, 近平吉路
Hours: 7am-9pm