Portman's Restaurant at The Portman Ritz-Carlton has launched their new "The Souk" Sunday brunch.
If you're thinking, "It's just another hotel brunch," read on.
The Souk presents a lavish spread of Mediterranean led favorites, and the selection is a testament to the broad definition of that cuisine.
What to expect at The Souk
Appetizers are a blizzard of feta, mountains of hummus, and rows of roasted eggplants.
A fully loaded cheese counter presents an astonishing 16 varieties of cheese from truffle-studded cheddars to potent bries, flanked by an equally diverse array of stuffed olives.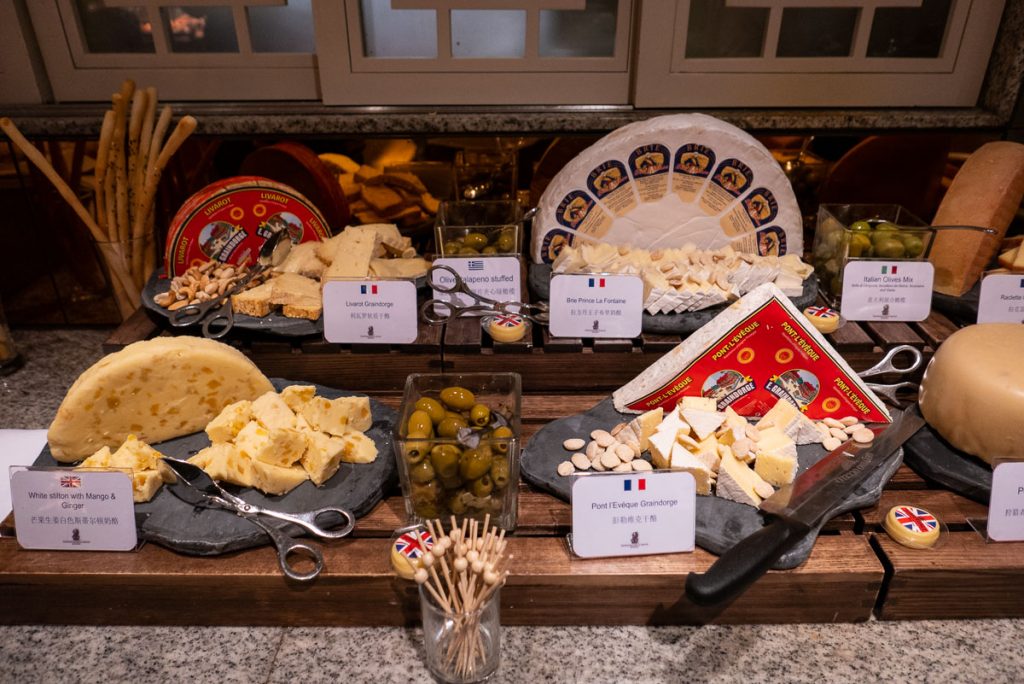 Seafood in all forms—brined, smoked, salted, chilled, stewed, and fried—jostle for countertop space. An additional bouillabaisse station lets you choose your favorite seafaring proteins for your soup. Across from that, buckets of fresh seafood sit on ice while staff continuously shuck fresh oysters.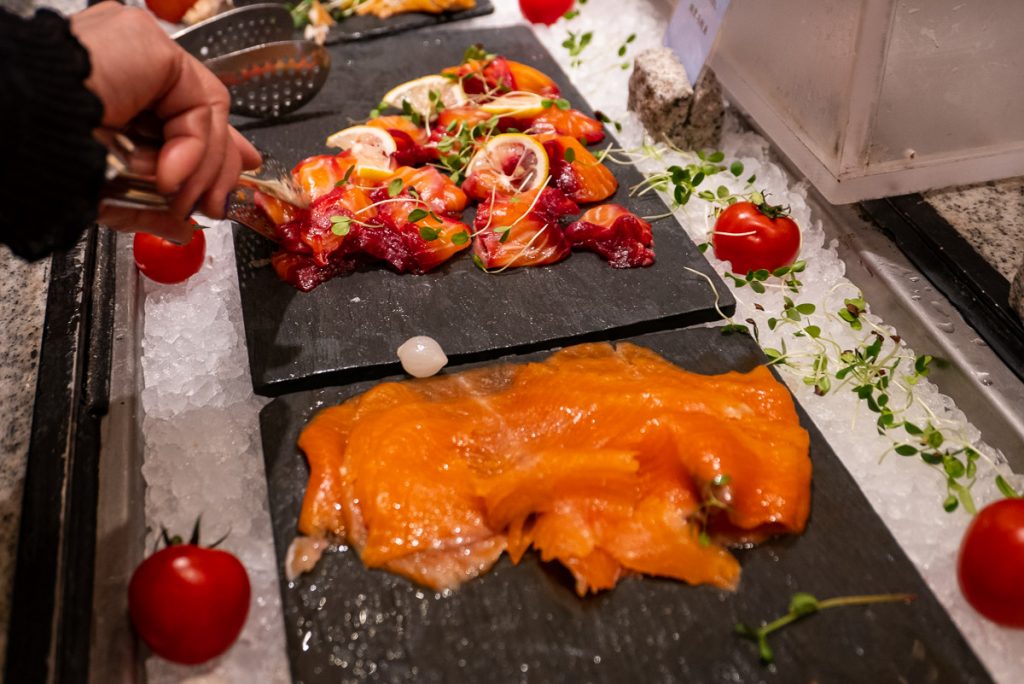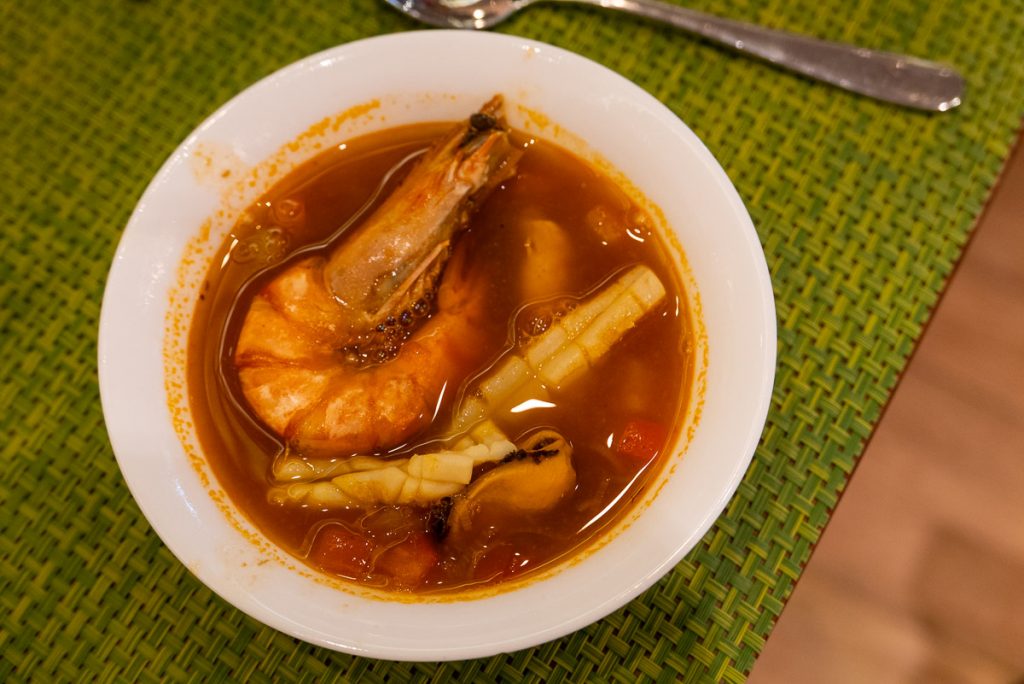 At the carving station, towering legs and hocks of roasts pepper the air with spices. Whole legs of lamb, bread crusted salmon, and a glorious rock salt roasted slab of rib eye trigger my inner glutton. A doner kebab toasts on the spit next to it, shaved off a la minute.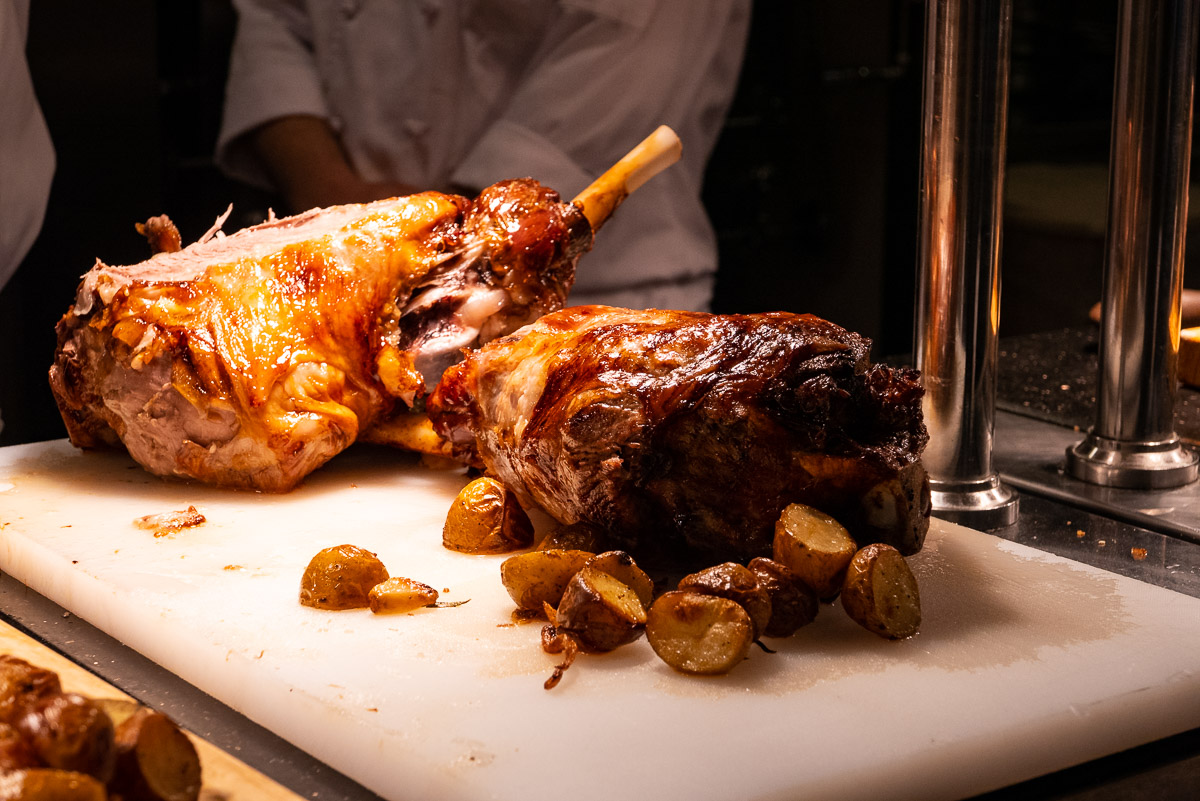 As if that wasn't enough, there is also breads, cold cuts, barbecue, hot dishes, and desserts. No bread for me. I go straight for the barbecue ribs and suckling pig.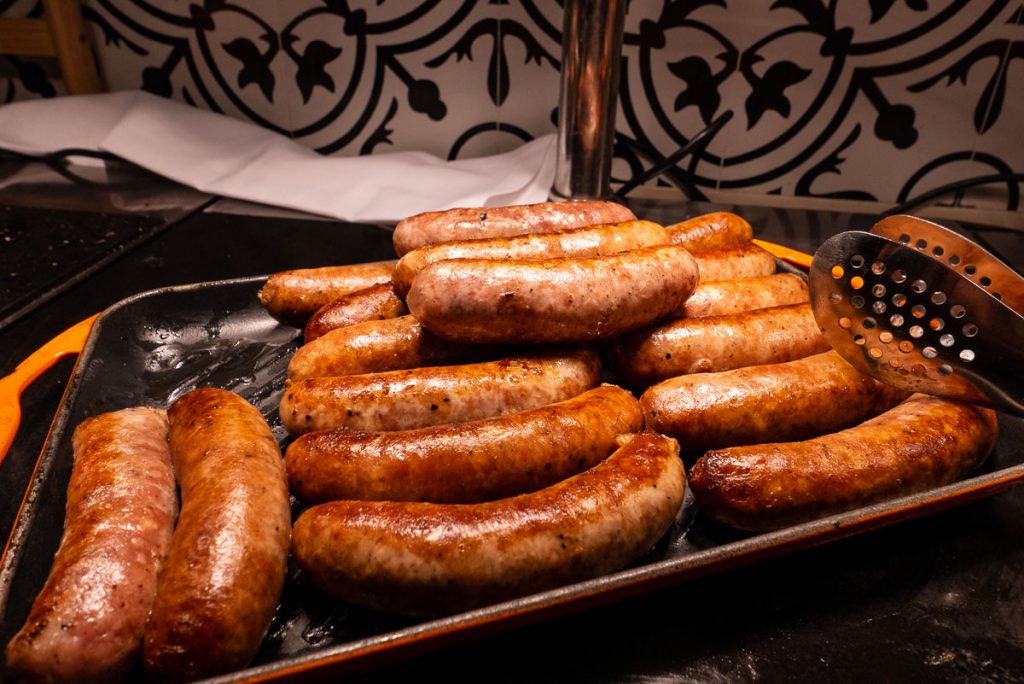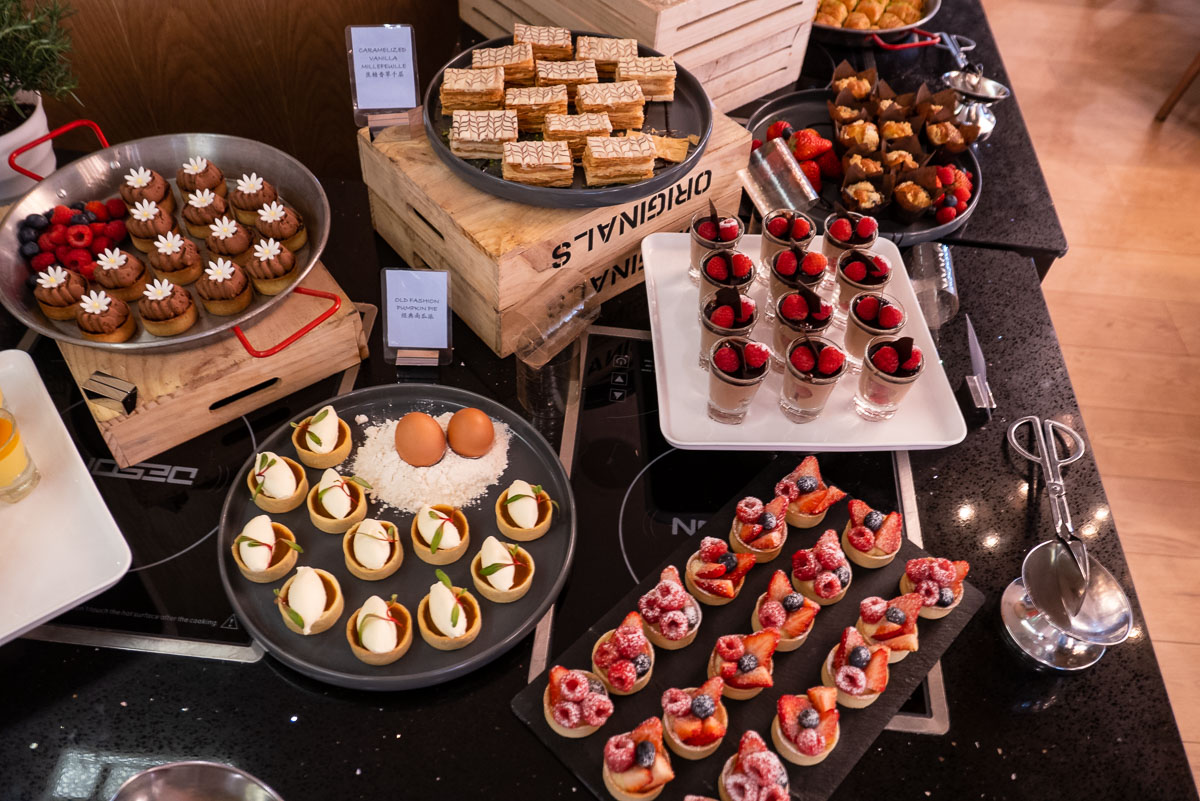 There was even a matinee—a whole tuna being sectioned up on the counter as though we were at an auction in Sicily. This tuna carving event is reserved for special occasions like the launch weekend and festive events. (This was an invite on the first launch day.)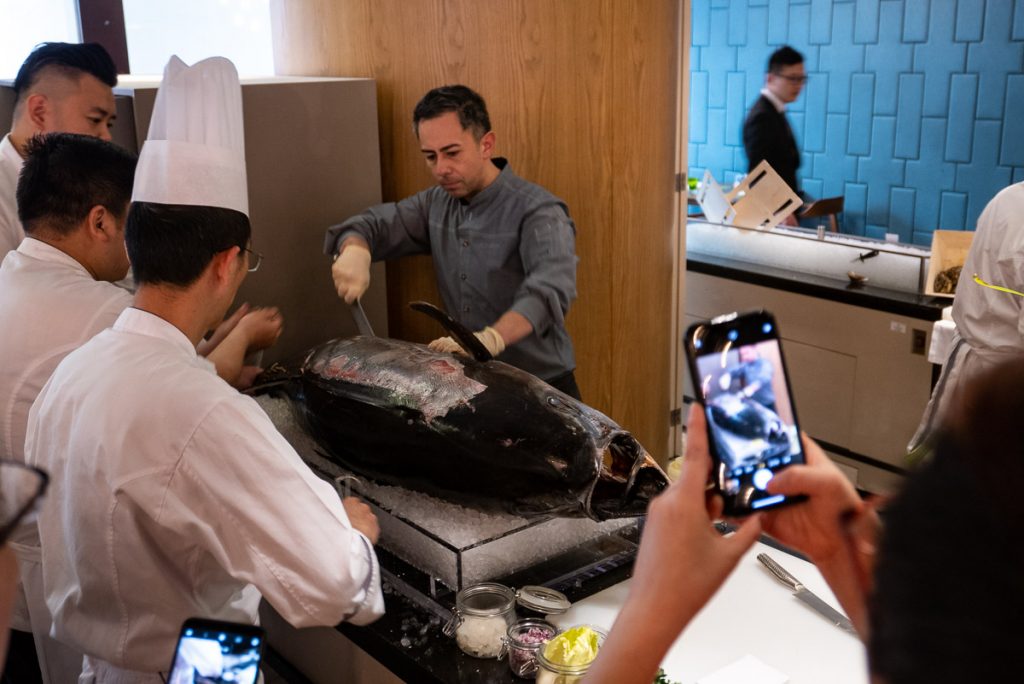 The performance and display is very much in line with what The Souk, meaning market in French or Arabic, wants to evoke, placing cultural influences from Greece, Southern Italy, Spain, Morocco, and Turkey in one place.
But was it good?
For ¥338? Hell yeah, that's pretty damn good.
Hotels have muscle—massive facilities that extend at least three floors down and sheer numbers in terms of staff and space, therefore, offering much more than a freestanding restaurant could. That's how you can eat a-to-z at a hotel brunch for less than ¥400.
Portman's Restaurant The Souk Sunday Brunch
¥338 with unlimited coffee, tea and soft drinks (kids below 12 half-price)
¥438 with unlimited house wine, beer and weekly rotation cocktails
¥538 with unlimited house beverages, weekly cocktails and unlimited Moët & Chandon Imperial Brut
Themed brunches for Easter, Mother's Day, and Father's Day with giveaways for night-stays on the latter two. No outdoor seating.
---
Portman's Restaurant
Address: 1/F, Portman Ritz-Carlton, 1376 Nanjing Xi Lu, near Xikang Lu 南京西路1376号上海商城波特曼酒店1层, 近西康路
Tel: 62797166
Brunch Hours: Sundays 12pm-3pm