The Shanghai Scoop is a monthly column dedicated to the latest food and drink news happening in Shanghai. Here is a round-up of the newest restaurants and bars, hotel news, and upcoming projects.
Coming Soon
KOR Shanghai – Late 2019
KOR Shanghai is a lounge/bar/restaurant from Taipei that's due to open at Wheelock Square in Jing'an, taking over the old Dozo space. Superstar names and big groups backing the project:
Andre Chiang (RAW Taipei, The Bridge Chengdu, and now-closed Restaurant Andre) (Andre Chiang will be consulting on the bar snacks menu only.)
Jensen Pei
Ran Duan (Executive head bartender for KOR)
theLOOP (KOR Taipei, OMNI Nightclub, Alta Nightclub)
MUSE Group (The Nest, The Cannery, Highline, etc.)
Excerpt from the teaser sent out on Facebook/WeChat:
"KOR Shanghai will retain the same sparkling DNA as its Taipei headquarters in terms of look and feel, but will altogether offer Shanghai an elevated experience from its predecessor. Its glamorous black, white and gold interior will carry over to the mainland as will the oriental-inspired cocktail program and hip-hop forward format (read: EDM-free).
New enhancements for Shanghai include almost double the square footage, a supercharged sound system (which says a lot considering its current custom chrome gold setup), a restaurant led by Executive Chef Jensen Pei, and an all-day tapas-inspired menu based on the culinary exploits of AC Global, a culinary design and consulting house owned by Michelin-starred Chef André Chiang."
Eat n Work
Speaking of, MUSE Group & Super Brand Mall are due to launch another project, Eat n Work, on the ninth floor of the Lujiazui mall. The 2,000sqm space will house a café, casual dining restaurant, bar, and co-working space. It'll also have a 1,000sqm terrace. This one is for late August. Photos provided by venue.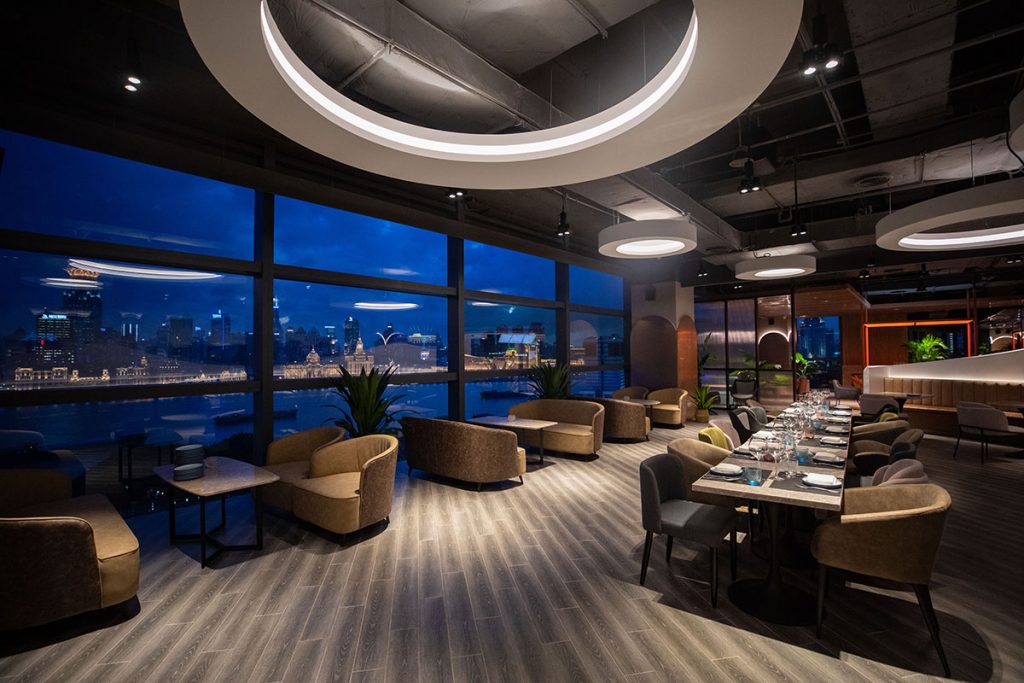 Foodie Social – Mid-Late 2020
This one is way in the future. It's a new development in Xintiandi, taking up the South Block mall where UME cinema is. It'll be four floors of retail, restaurants, bars, and entertainment (more than just the cinema).
More importantly, it'll have a market place with a mix of food and drink brands, interactive stations, and an open kitchen for pop-ups. Seeing as it's in Xintiandi, food brands are projected to be upmarket. More keywords: sustainable, eco-friendly, incubator for young chefs.
Of course, details about Foodie Social are still sealed. It's a space to watch.
Cafe Kitsune
Before that begins, we'll get Maison Kitsune/Café Kitsune, which is taking the corner lot across from the South Block mall. Café Kitsune is a French café with a Japanese twist with locations in Paris, Tokyo, and Seoul. Maison Kitsune is a French electronic music record label and fashion label. Photos via Instagram.
Coming up is also KIN Urban Thai Kitchen. It's a partnership between Camel Hospitality Group (Bull & Claw, El Luchador, D.O.C, etc.), Camden Hauge (Egg, Bird, Bitter), and Urban Thai group, to revitalize Urban Thai. Food will be Northern Thai. Roll out is to update Urban Thai Dagu Lu first, then one on Yongkang Lu and Changle Lu.
Oh, and Popeyes announced plans to open 1,500 stores in China. Fried chicken for the win.
Now Open
FCC Group (Sense 8, Peacock Room) has just opened Tak Lung Siu Mei, a fast casual Cantonese restaurant in Raffles Changning that specializes in roast and barbecue. The group is also working on a new Shanghainese concept in the space formerly housing their hotpot restaurant (Yuan Yang) in LuOne mall.
Curfew, an LGBT-friendly cocktail bar and lounge on the corner of Fenyang Lu and Huaihai Zhong Lu. Drinks, food, and a terrace. Happy hour runs daily from 5-8pm, buy-one-get-one beer and wine, ¥58 each.
Dodonpa, a fast-casual Japanese eatery from the people behind Ifuku Isaribi. It's in One Museum, a mixed development of retail (none open yet) and office towers across from the Natural History Museum and Jing'an Sculpture Park.
Dragon Feast, a massive high-end Sichuan hotpot restaurant on the second floor of House of Roosevelt on the Bund. This is for pure entertainment, y'all. Performances on the hour, tableside service, and unnecessarily elaborate everything—it's a social media goldmine.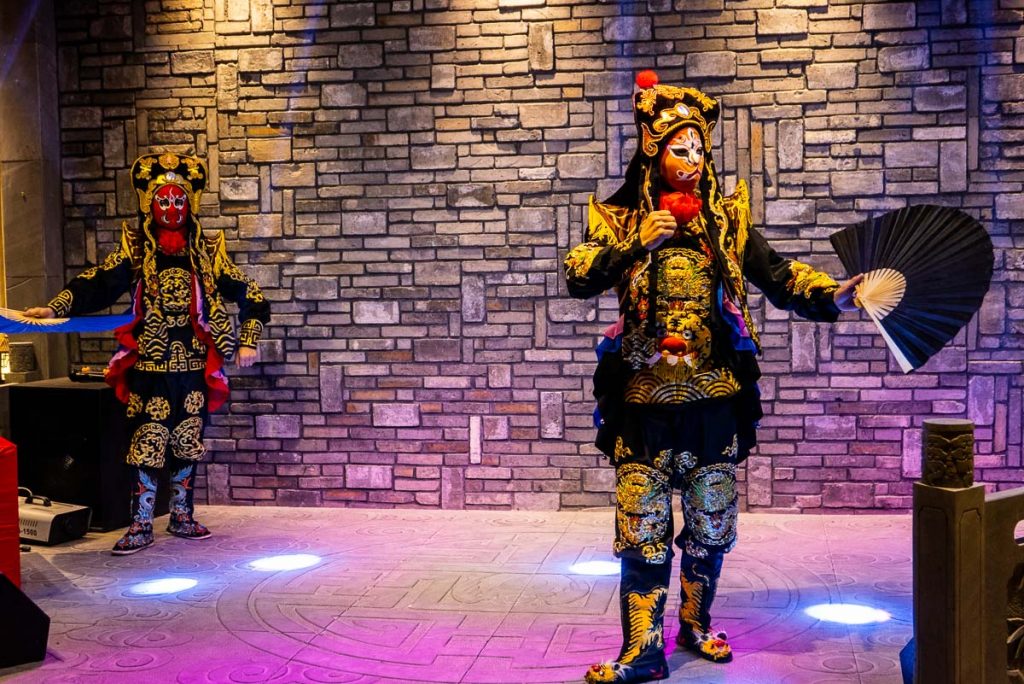 Now Closed
Restaurants now closed: Bulldog Bar-B-Q, Coffee Belt, Beer Plus (People's Square), and Beer Lady (Fahuazhen Lu).