The Shanghai Scoop is a monthly column dedicated to the latest food and drink news happening in Shanghai. Here is a round-up of the newest restaurants and bars, hotel news, and upcoming projects.
Now Open
Oxalis
One particularly buzzed about reopening is Oxalis, a chef-driven French bistro led by Jonas Noël. The Frenchman started his culinary career at Restaurant BRAS by Michel Bras, one of France's most celebrated chefs. He then spent time at Michelin-starred Norwegian restaurant Bagatelle, Caprice at Four Seasons Hong Kong, and L'Atelier de Joel Robuchon Shanghai before landing at Oxalis.
Previously, Oxalis was operated under The Waterhouse hotel and closed after a short run in February this year. It reopened this October at One Museum Place mall.
What's new? The space appeals to the conventions of what casual-upscale restaurants should look and feel like. I realize that doesn't give the designers enough credit—the space is gorgeous. Awash with natural light, the dining room looks out onto the mall rooftop, a space that is pending potential al fresco possibilities.
Food-wise, it's casual yet elegant, and has a mix of French, Nordic, and Chinese influences. For one, there's use of shaoxing wine in place of vin jaune. Other subtleties include the sauce for sea bream (¥198); the combination of olives and bottarga is reminiscent of Chinese pickled cabbage and mustard greens.
Personally, I lean towards the rich flavors of Le Bec and Cuivre's French cooking—rustic, tons of butter, and appropriately salty. Hence, Oxalis comes off as "light" to me.
Oxalis will do well with the local market, and with such a bright and airy space, it'll be sure to draw the brunch crowd as well.
Le Royal Meridien Shanghai
Le Royal Meridien Shanghai recently got a facelift. The entire hotel, including all its F&B outlets, rooms, lobby, etc., has a brand new look. It's located within five minutes of People's Square.
For dining outlets, there's Copper on the ground floor for grab-and-go and craft beer, and La Brasserie Signature Restaurant for all-day dining buffet on the upper lobby floor.
There's also Asador Spanish Social Grill for steaks and Spanish-inclined dishes. Asador also has a great semi-buffet lunch (¥218 with main course) for those working in the area. Plenty of terrace space on the upper lobby floor.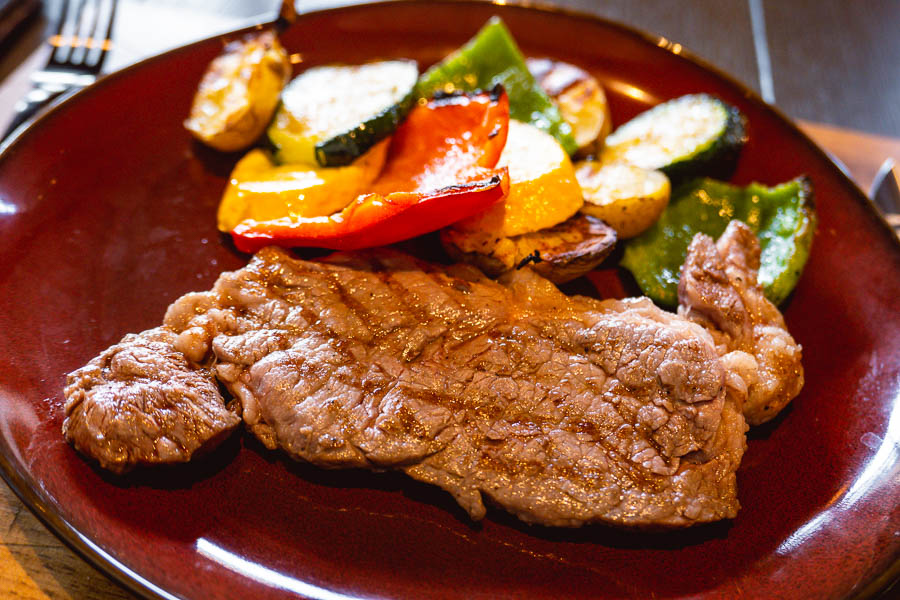 Casa Giulio
On Huaihai Zhong Lu, there's Casa Giulio, an Eataly-esque Italian restaurant and marketplace. It's operated by Giulio, a Chinese chap who grew up in Rome. The entrance is right next to Tiffany & Co.'s flagship, where Blue Box Cafe is also due to open.
Casa Giulio stands at a whopping 2,500sqm. It houses a bistro with a massive dining area, bakery, wine lounge and deli, cooking school, Visconti boutique, and high-end Italian restaurant.
Basilico Bistrot is the entry level eatery within the space with an average check of ¥200. Pizzas (from ¥58) and calzones, pastas (from ¥48), steaks, and fresh imported cheeses stand alongside a brunch menu and a drinks menu of cocktails, wines, and healthy juices.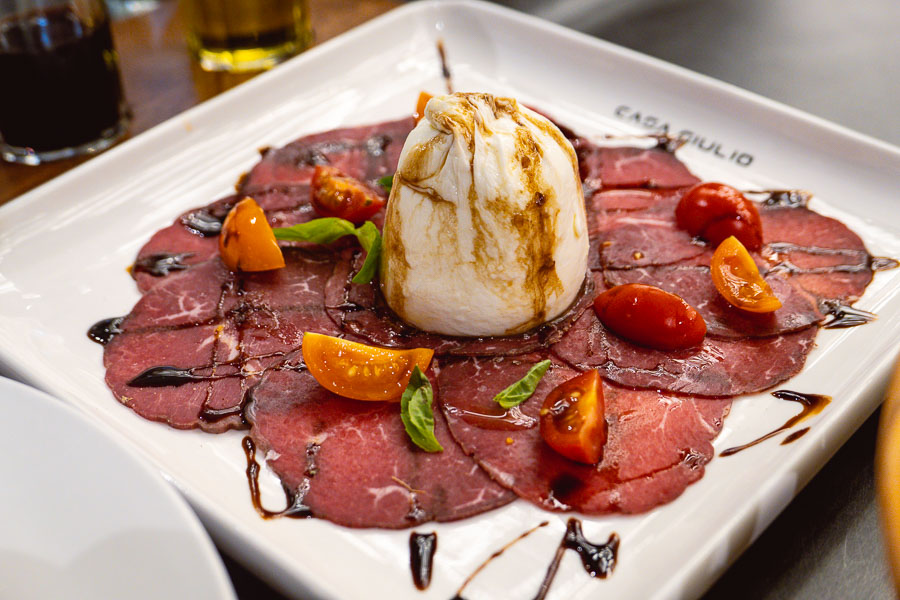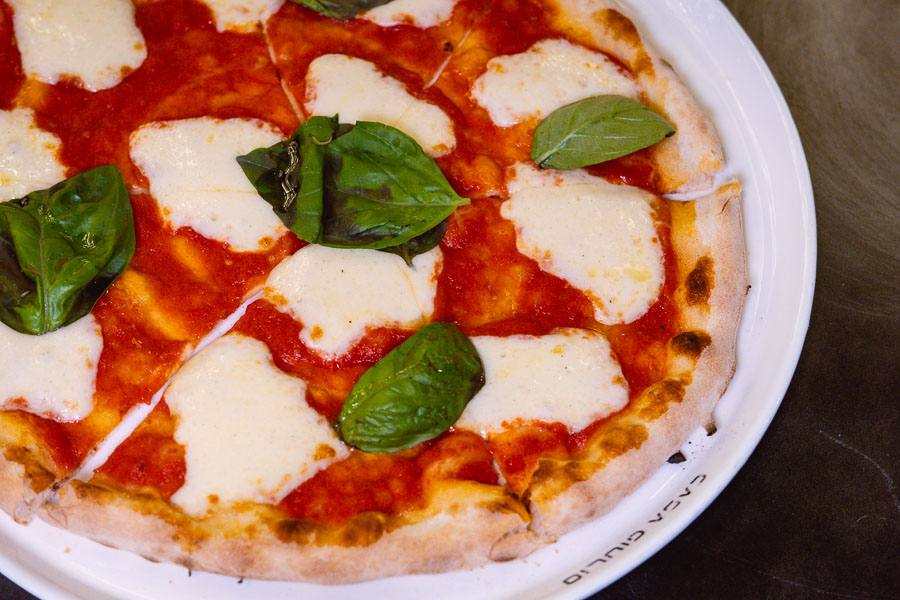 The Wine Lounge is stocked with Italian regional wines from about 100 different wineries and also carries a few labels from other parts of Europe. Happy hour at the Wine Lounge is 4-7pm daily, ¥30 per glass.
In the same space is the deli for cold cuts and cheeses, and shelves stocked with imported Italian products. The pastas are ¥10 a bag—get those now.
The high-end Italian restaurant is due to open soon. Meanwhile, the bistro has attracted people from nearby offices and surrounding compounds.
Openings Around Town
There's a new cookie shop called Coucou on Changle Lu near Huashan Lu. Eight different flavors including chocolate chip with walnut and sea salt (favorite), cream cheese with raspberry jam, banana oatmeal, and vegan protein. There's even a salty chive cookie. Drinks available too. Cookie start from ¥15 a piece and gift boxes of six for ¥88 or seven for ¥100.
Birds of Paradise is a tiki-inspired cocktail bar by dynamic duo Yao Lu (Union Trading Co.) and Austin Hu (Heritage by Madison). There's a food menu of Polynesian-esque dishes and Asian fusion bites, and now they also do brunch and lunch.
Selected cocktails at Birds of Paradise during brunch time are ¥50, same with their regular happy hour, which runs from 3-8pm daily. Prices for regular cocktails have also been reduced since opening.
Also in Jing'an, the team behind The Rooster has opened Perch, a grown-up cocktail bar with tasty bar snacks. (Not to be confused with the pop-up Perch by The Nest.)
Gorgeous terrace seating, great prices (cocktails from ¥45), bites from ¥25, and the same Rooster hospitality.
Second, Third Locations, Ahoy!
Co. Cheese is opening right behind IAPM! It'll move into the new building on the corner of Nanchang Lu and Shaanxi Nan Lu. There will also be another outpost of Joe's Pizza. Huzzah for American slices and grilled cheesies.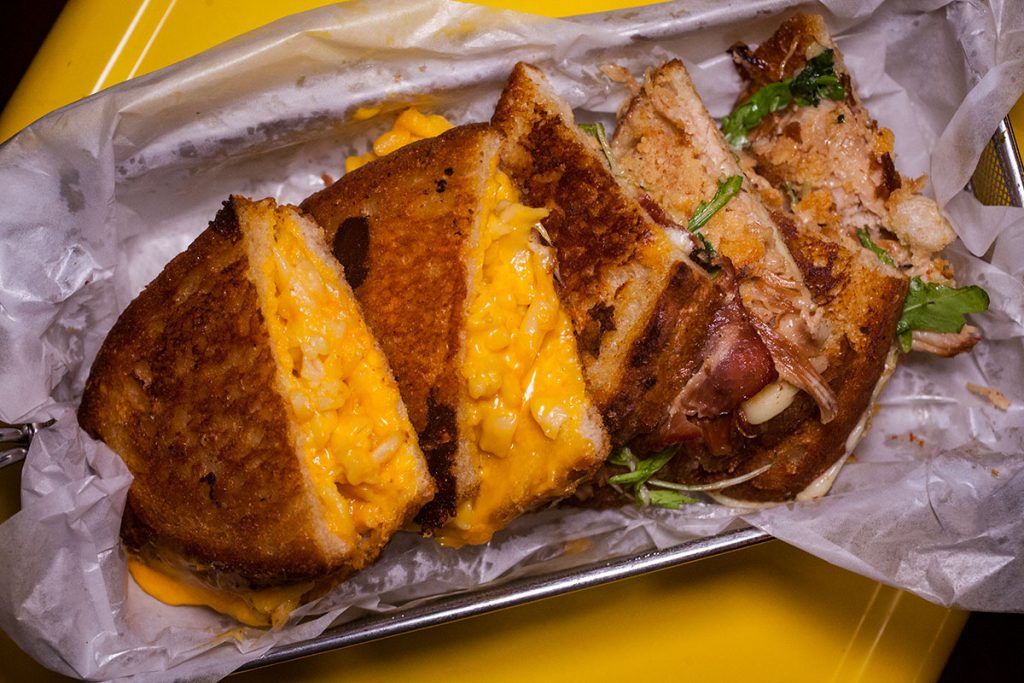 Singaporean import PS. Café is opening a second location in Grand Gateway.
Tacolicious is expanding to north Jing'an, aiming for an opening in December. Double shell tacos for the area and a wider delivery radius.
Purveyor of American pies Pie Bird is opening an outpost in Jing'an Kerry Centre.
Brothers Kebab has its sixth location at Magnolia Plaza, Hongqiao.
Homeslice's third store is now open and fall pizzas are rolling out.
Nakama to close, temporarily
Nakama/Ochobo is closing in 2-4 weeks. Reasons? The usual BS—landlord, licensing, someone somewhere stirring up shit. Closing date is TBD, depending on what they can negotiate.
Nakama will be relocating across the street on Jianguo Xi Lu, next to %Arabica. Construction has already begun.
(Nakama is my favorite new restaurant this year. Read more here.)
It's still uncertain what will happen to Ochobo. The search for space is on, but nothing confirmed yet. More on that as news comes.