Three new openings within a block of each other. Contemporary Chinese eatery Bastard, cocktail bar Post No Bills, and croffle slingin' café Circle.
---
Bastard
Address: No. 102, Bldg 30, 319 Jiaozhou Lu, near Wuding Lu 胶州路319弄30号102室, 近武定路
Tel: 13162076826
Hours: Tue-Sat, 6pm-midnight; closed Mon-Sun (soft opening)
This season's hyped up new opening is Bastard, a contemporary Chinese eatery serving small bites and natural wine, led by chef Michael Janczewski (Juke) and Jiro (formerly Bird, Bitter).
Bastard has quite the unique location, situated all the way at the end of the residential lane, in a building that was once a popular youth hostel. It's a small, ultra-stylish space with seating for about 25 people. They've really made a bold statement with the interiors, juxtaposing industrial walls with bright magenta tables and a neon-lit metal-top bar. It's so hip. It's one of those places where you go to be seen.
The menu is a hodgepodge of dishes inspired by Chinese cuisines and flavors, which are then mixed up with Asian and Western influences. Like the name suggests, they seek to "bastardize" Chinese food with an inventive, tasty twist.
Cocktails (highballs) from ¥78, wines by the glass from ¥78, beer from ¥58.
There is no doubt that the food at Bastard is tasty. However, the sticker shock is a lot to bear for the small plate portions. It is pricey almost to the point of fury. A single eel spring roll for ¥68 and Dan Dan Mian for ¥78 is exorbitant, because while delicious, it's not particularly new, exciting, nor inventive. A great name, a great concept in theory, but it falls short on expectation.
Dinner was ¥900 for two without alcoholic drinks, and having ordered nearly the entire menu, both me and my dining companion left full, but only "just full." I wouldn't recommend it as a dinner date spot, as tables are tightly packed, almost mushed together, and the volume quite loud. But otherwise, it's a hip and lively setting that's better enjoyed with friends.
---
Post No Bills
Address: 970 Wuding Lu, near Jiaozhou Lu 武定路970号, 近胶州路
Tel: 13167229117
Hours: Daily, 5pm-1am
Post No Bills is an American-inspired neighborhood cocktail bar by bartender Ana Souza (The Pontiac HK, 1515 West). It's a fun destination with a great vibe and an excellent playlist, slinging quirky concoctions, classic cocktails, and hella tasty bar bites.
The best way I can think of to describe Post No Bills is "dive bar chic." It's a fairly simple space, save for the concrete walls plastered with bills (oh, the irony), stickers, and a miscellany of pop culture references. There are also a couple of seats outside, and those are often snapped up.
The tidy bar is warm and welcoming, but especially so if Ana herself is behind the bar. She will chat up almost anyone with fervor, an energy that can only explained as excitement of opening her own spot.
On the drinks menu are seven signature cocktails and classics with a twist from ¥78 to ¥98.
The food menu is courtesy of chef Carlos Sotomayor, who's put on some killer sandwiches in addition to delicious bar bites. Whatever you do, don't miss the Philly Cheese Steak.
Daily happy hour runs from 5-8pm, selected drinks at reduced prices; classic cocktails from ¥50, house wine from ¥40, and Asahi for ¥35.
Post No Bills certainly stands out as it offers a completely different atmosphere to its neighbors. The vibe on most nights is convivial, and conversation with strangers is inevitable, which is nice to see, as there are fewer venues that are a good conduit for that. Good for drinks with friends or for making new ones.
---
Circle
Address: A1, 1105 Wuding Lu, near Yanping Lu 武定路1105号A1, 近延平路
Tel: 18116458951
Hours: Daily, 8am-midnight
Circle is a café and bar that serves sweet and savory croffles, waffles, and simple meals. It's easy-going fare in a modest if not bare space.
The croffles are OK. I expected them to be airier, akin to croissants, but they're only slightly less dense than American waffles with a much more crispy exterior. These are served sweet or savory, or even as "wafflewiches." Circle also has a number of tasty and affordable rice bowls, which make for a good lunch option for those in the neighborhood.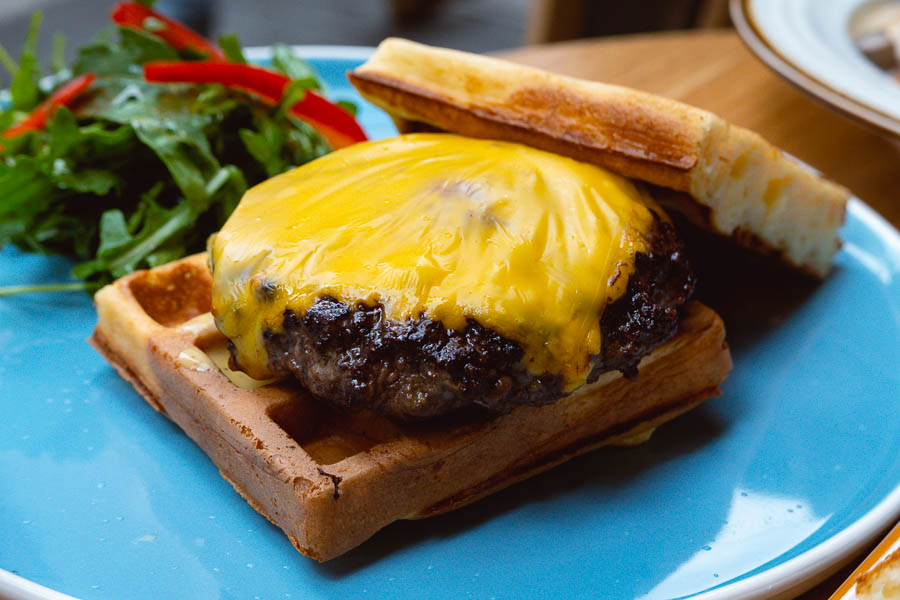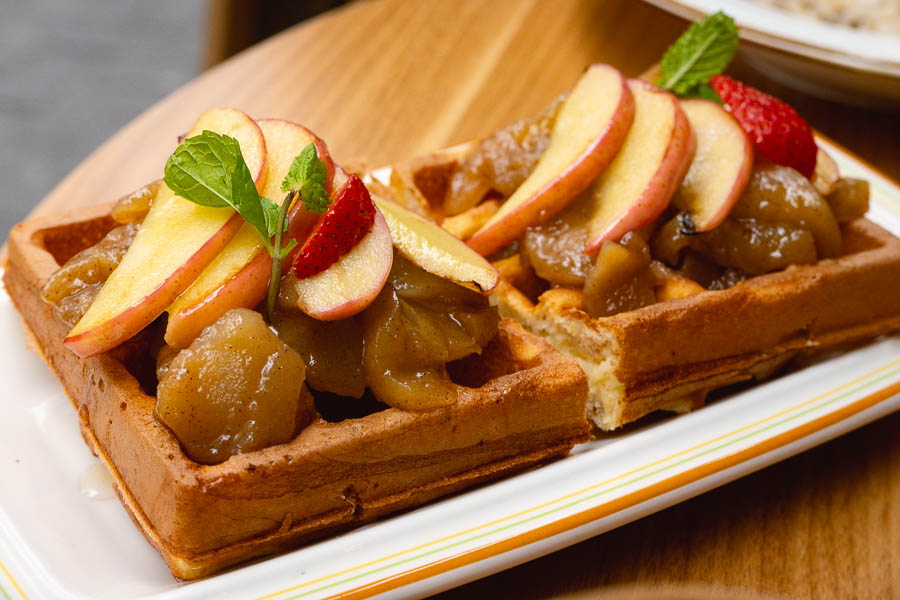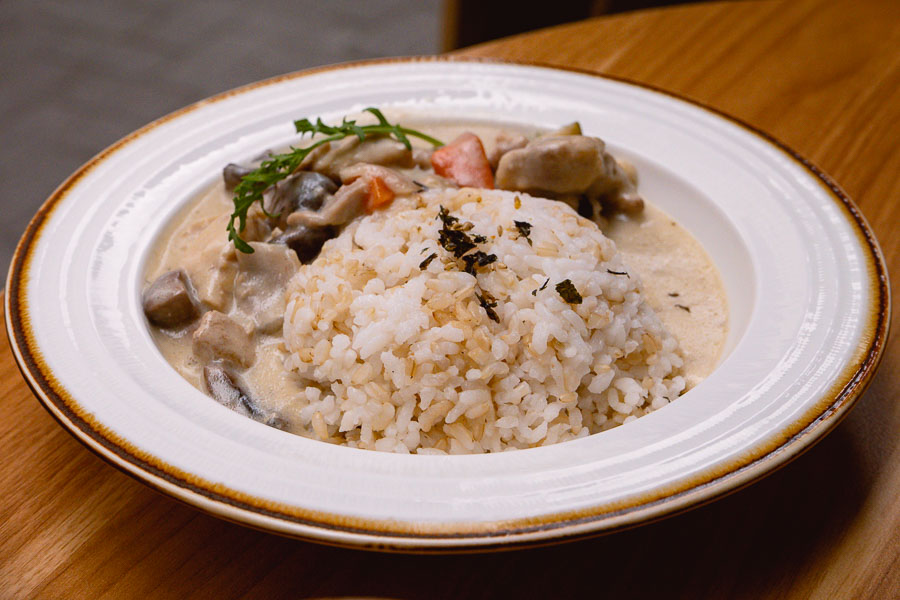 As for drinks, Circle has a full bar; beers and wines by the glass from ¥48. There's also a daily happy hour from 4:30pm-8pm, selected beers buy-one-get-one.
It's not much to write home about, but it's still worth going if you're a fiend for waffles. Come evening, it turns into more of a bar. Suitable for casual meet-ups.