Three new restaurants. Korean favorites at Halu, Kansas-city barbecue at The Smokehouse, and Indian food at KLAY.
Halu Korean Bistro
Address: 1/F, 222 Jinxian Lu, near Shaanxi Nan Lu 进贤路222号1楼, 近陕西南路
Tel: 13122892212
Hours: Tue-Sun 6pm-1am
Halu is a Korean bistro that has taken up residence on the first floor of cocktail bar Ars & Delecto on Jinxian Lu. (The cocktail bar is still open for business on the second floor.)
It's a straightforward one-page menu of all the hits—kimchis, savory fried pancakes, stews, and deep-fried snacks. Korean chef Rosie, who has another location of Halu in Hongqiao, commands the pass.
Drinks situation: Cass and Kirin beers (¥28), soju (¥38), makgelli (¥58), and wines by the bottle from ¥222.
Very enjoyable and quite affordable. Some of the fried foods are prepared behind the bar counter, so you may get some of that "food smell" on your clothes. If it weren't so busy (because it is rather popular at the moment), I'd probably venture here on a regular basis.
---
The Smokehouse
Address: 97 Xiangyang Bei Lu, near Xinle Lu 襄阳北路97号, 近新乐路
Tel: 64379446
Hours: 10:30am-2am
Matty Waters, founder of Smoke KCQ has joining forces with The Camel Group to bring Kansas-style barbecue to downtown Shanghai. The Camel on Xiangyang Lu has gotten a rebrand, turning into "The Smokehouse". The digs inside remain the same—it's still a sports bar—but the food menu is all Matty's.
Meats of all kinds including USDA brisket, house-cased sausages, and ribs are smoked on-site. In addition to the barbecue classics, there are also smash burgers, which come stacked with house-ground beef patties and are served with fries and slaw, plus bar bites. Smokehouse also stocks their own house hot sauce with more flavors being developed soon.
Overall, the barbecue is good and it's value for money. They've just passed their one-month mark. Like any new opening, it takes time to perfect the craft. And for one so temperamental like barbecue (especially brisket), there's room for fine tuning. I also like that the sides are petit, which gives you more room to enjoy the mains.
I missed the ribs on my visit, but I've only heard great things and hope to go back for those soon.
---
KLAY
Address: 1124 Beijing Xi Lu, near Shaanxi Bei Lu 北京西路1124号, 近陕西北路
Tel: 52788175
Hours: Mon-Fri 11:30am-2pm, 6-10pm; Sat-Sun 11am-2pm, 6-10pm
KLAY is a contemporary Indian restaurant led by chef Hardeep Somal. It opened in February (yes, I know I'm a bit late to the game) and has since commanded quite the following. There are also spice-inspired cocktails, courtesy of mixologist Geo Valdievieso (The Broken Dagger, Zodiac).
Six months post opening, KLAY is a tightly run ship with a fast-rotating menu of dishes. The food is contemporary Indian, and is similar to what you'd find at upmarket Indian restaurants in the London or LA—traditional roots with global influences. And that's very much in-tune with Somal's upbringing, who grew up in a Punjabi household in London.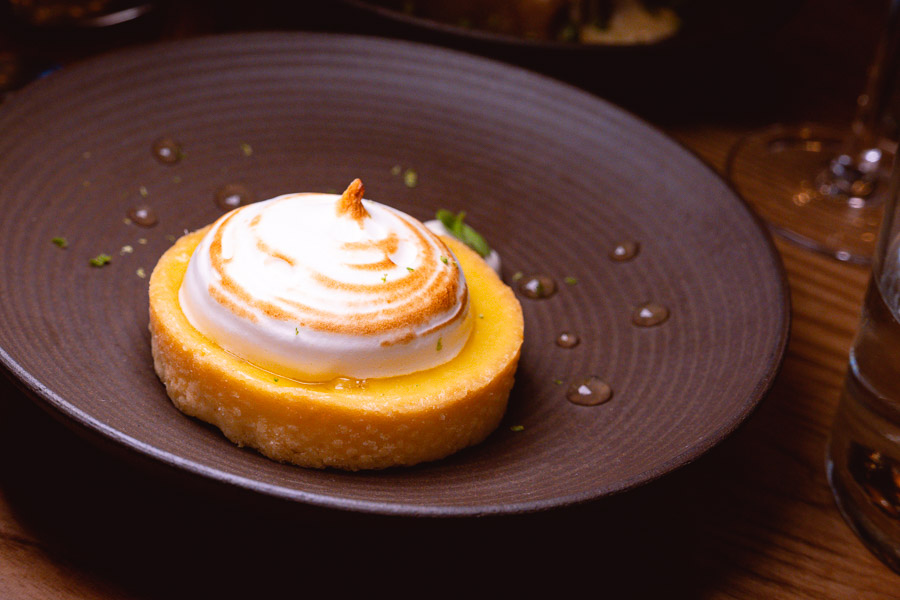 I like how KLAY is developing, and I am interested to return for the new dishes, especially this Biryani Lamb Shoulder (¥688) daily special I've heard of. Favorite dishes: lamb gosht, saag paneer, spicy crab curry.
Lunch sets from ¥78, entrée with a choice of garlic or plain naan, rice, and soft drink. Brunch is in its second iteration, a la carte dishes ranging from ¥38 to ¥358.