Sponsored by Yingos

Chicken breast may come across as a boring cut of meat to work with. The go-to is to pan-fry in a non-stick or grill, or even boil or steam. Those methods, although healthier, can be a tad bland.
So here are two easy recipes on how to make chicken breast work for you—one soy-braised and one for survival-types.
Where To Order Chicken Breast
I get my chicken breast from Yingos, an online grocery delivery platform on WeChat. It's a 1kg bag of roughly 5-8 pieces of frozen boneless, skinless chicken breast for ¥100.
Read on to get 10% off your Yingos orders!
Recipes: Two-Way Chicken in a Pan
These two recipes are easy to replicate and you only need one large pan to do all the cooking. These recipes also reheat well, and saves you time when planning your next couple of meals.
Recipe: Soy-Braised Chicken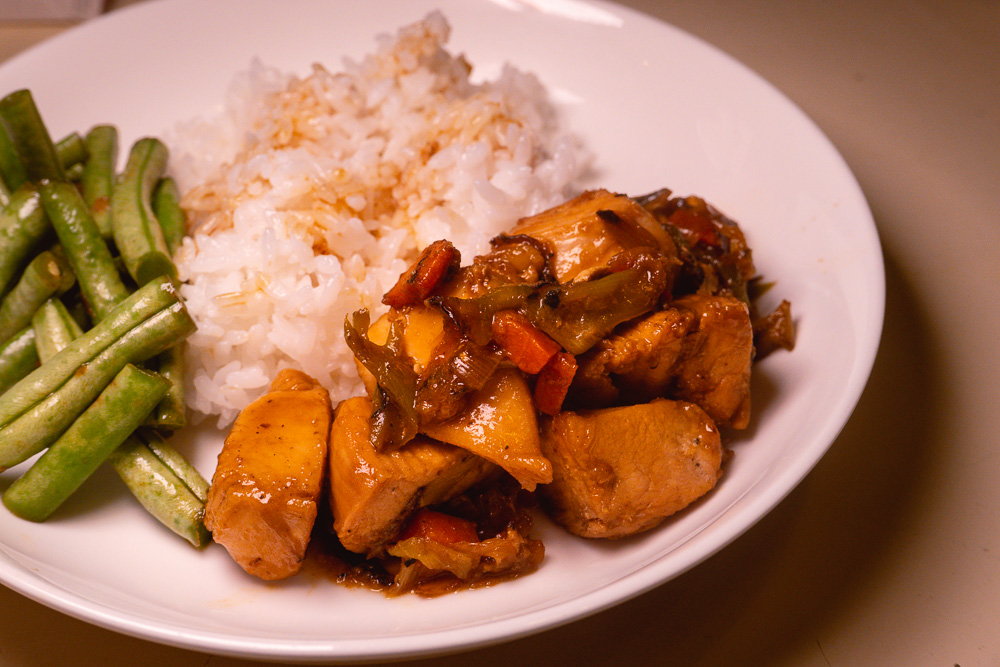 This is a soy-braised chicken, which goes well with rice and a side of vegetables.
Ingredients
500g chicken breast (thawed)
1/2 stalk of leek
1/2 carrot
2 cloves garlic
20g ginger
3 tbsp soya sauce
1 tsp honey
1/2 tsp white pepper
Salt to taste
Oil for frying
Instructions
1. Cut the chicken breast into large cubes. Large cubes ensures that your meat doesn't dry out when braising. Marinate chicken with soya sauce, honey, white pepper, and a pinch of salt. Mix the chicken with the marinade well.
2. Prepare vegetables. Roughly chop leek, dice garlic, and cut carrots into rough cubes. Cut ginger into thin strips.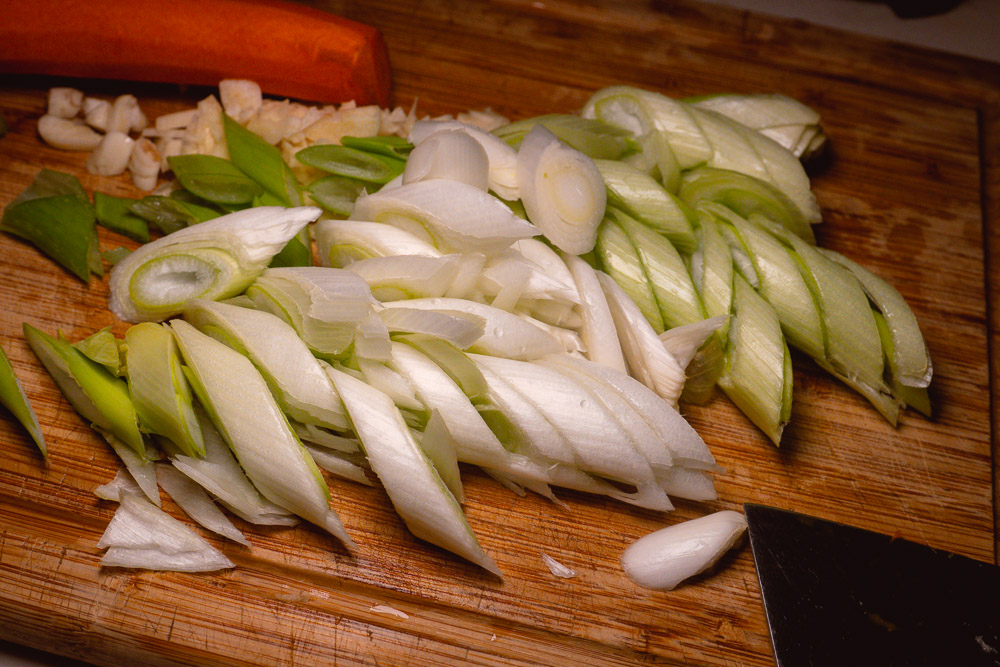 3. Heat oil (any will do, but maybe not olive oil) on high in a non-stick pan. Add in ginger and cook until brown, then add in garlic, carrot, and leek and sauté until vegetables have lightly browned.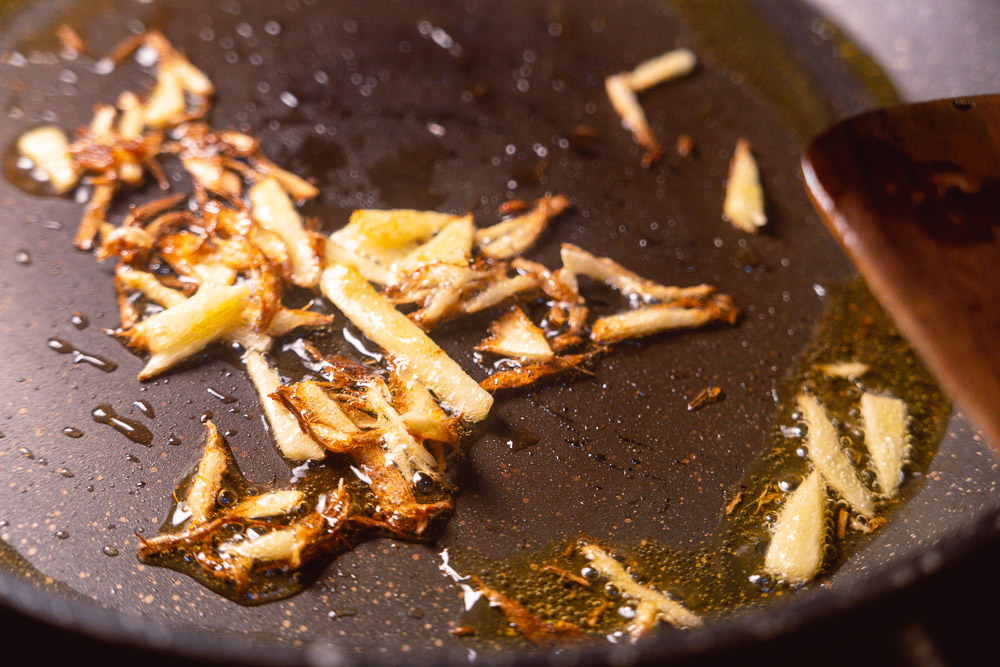 4. Add in marinated chicken and sauté for about two minutes. Add in about 3-5 tablespoons of water and mix. Cover pan with lid to braise for about 5 minutes on medium-high heat. Give it a turn/mix once or twice. Keep an eye so there's enough water and that it doesn't burn. Add more water if needed.
5. And that's it! About 5 minutes braising with the lid on. How do you know it's cooked? Pick the biggest piece and shred it.
6. Serve with rice.
Recipe: Quarantine Chicken
The catalyst for this recipe is canned/bottled tomato sauce. I'm sure like many of you, I visit my local foreign goods thrift store, pick up four bottles of tomato sauce just because it's on sale, and then figure out what to do with them later.
I'll admit it's a lazy dish, but it sure is tasty. And it's definitely a survival dish. If you're cooking for yourself, it'll keep you satiated, plus there's not much clean-up.
Ingredients
500g chicken breast (thawed)
1/2 stalk of leek
1/2 carrot
1 tomato (roughly chopped)
2 cloves garlic
20g ginger
A pinch of chilli powder
A pinch of black pepper
Salt to taste
Olive oil for frying
1 can tomato sauce (350g)
Instructions
1. Cube the chicken breast and marinate in salt, black pepper, and chilli powder.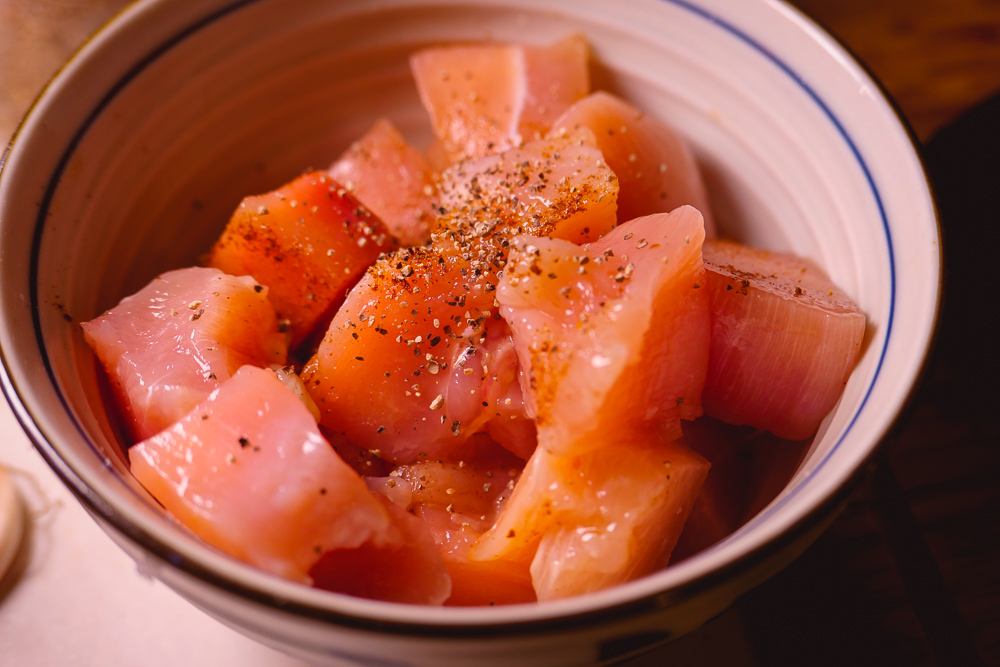 The chilli powder I'm using is some crazy spicy stuff from New Mexico—I'm not even sure what's in it, but there's definitely Habanero, because it's really unforgiving. You can also use cayenne pepper, which is mildly spicy.
2. Same as the first recipe. On high-heat, fry ginger in olive oil until browned, then vegetables until lightly browned, then add in roughly chopped tomatoes.
3. Add in chicken and pan-fry until lightly browned.
4. Add in your canned tomato sauce and mix well. Reduce to medium heat and cover pan with lid. Let simmer for 5-8 minutes, mix every 2 minutes so the sauce doesn't stick.
5. Serve with pasta, rice, or have it with bread.
Get 10% off when ordering from Yingos!
Just type in the discount code "NOMFLUENCE" when you check out. Discount applies to orders of ¥400 and up. Discount valid until April 18.
Yingos has more than just chicken—they also have premium cuts of beef, lamb, whole chickens, seafood, and wine.