Sponsored by Regal Studio
Here are three easy recipes with Fromage Blanc, a soft French cheese that's somewhere in between a cream cheese and a Greek yogurt.
A handful of micro-platforms have cropped up on WeChat since the start of the outbreak, all vying to supply the city with more accessible grocery options via delivery. To say the least, the prices are competitive.
So when I see three tubs of Isigny Sainte-Mère Fromage Blanc on sale for ¥60, it's cheese 1-0 me.
Details on how to buy fromage blanc at the bottom of this article, plus information about the sale.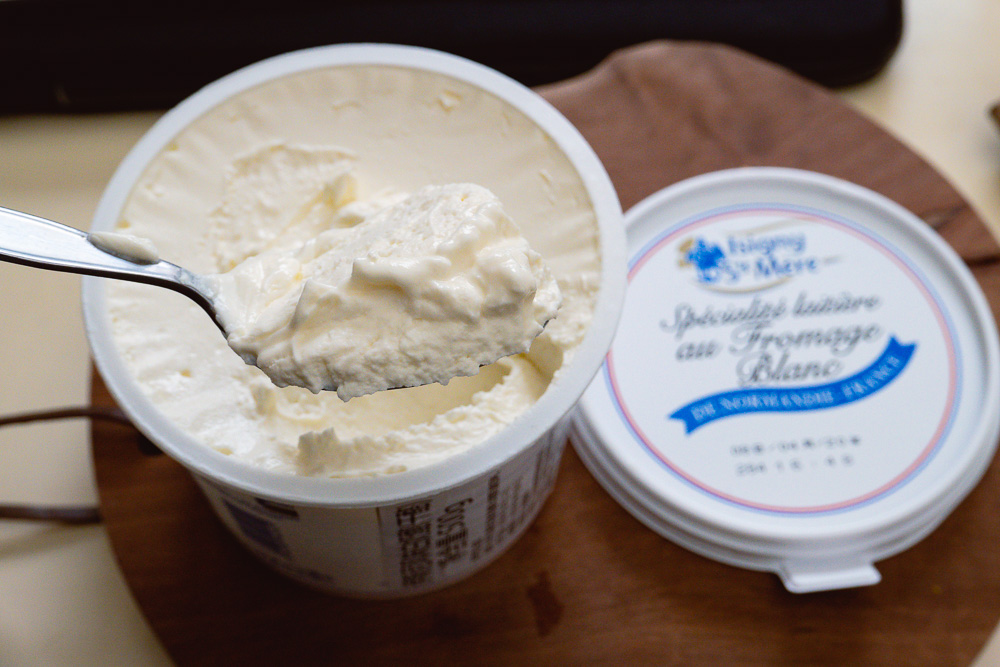 I have 1.5kg of the stuff. Now what?
What is Fromage Blanc?
Fromage Blanc is a French cheese made from cow's milk, and is lighter than cream cheese and thicker than yogurt. Isigny Sainte-Mère fromage blanc is creamy and soft in texture, and is subtly acidic.
It can be a stand-in for sour cream, ricotta, mascarpone, or cottage cheese. It's good for sauces, as a spread, for baking, and savory oven-baked dishes.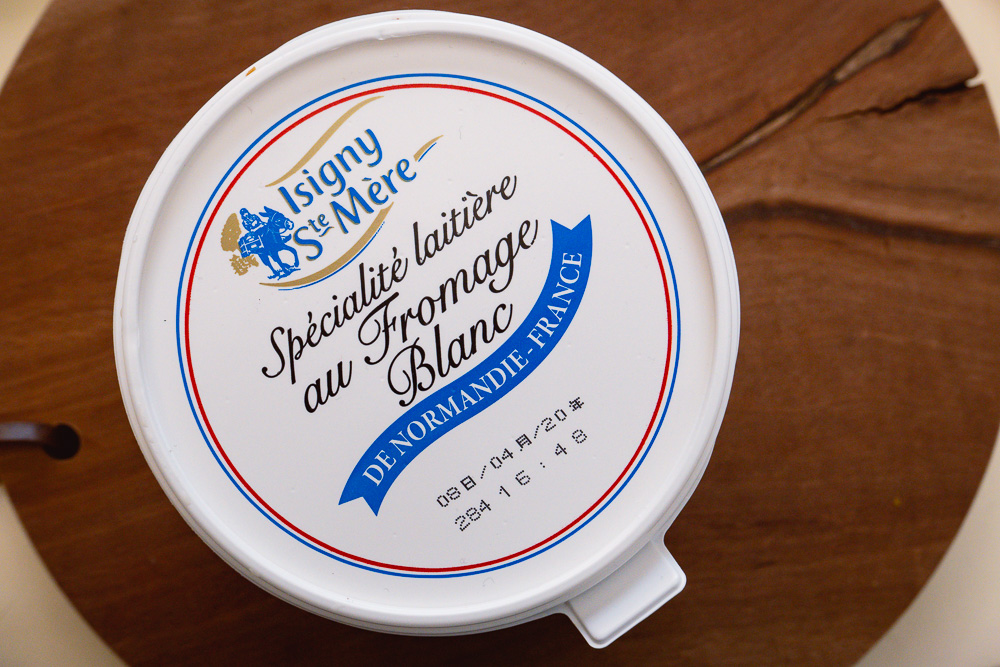 3 Easy Recipes for Fromage Blanc
Other than spooning the stuff from the tub into your mouth, here are three easy recipes.
Recipe 1: On Sourdough Toast
I did say easy recipes, right?
1.Spoon out a significant amount of fromage blanc into a bowl and whip until smooth. Add a pinch of salt and some lemon zest.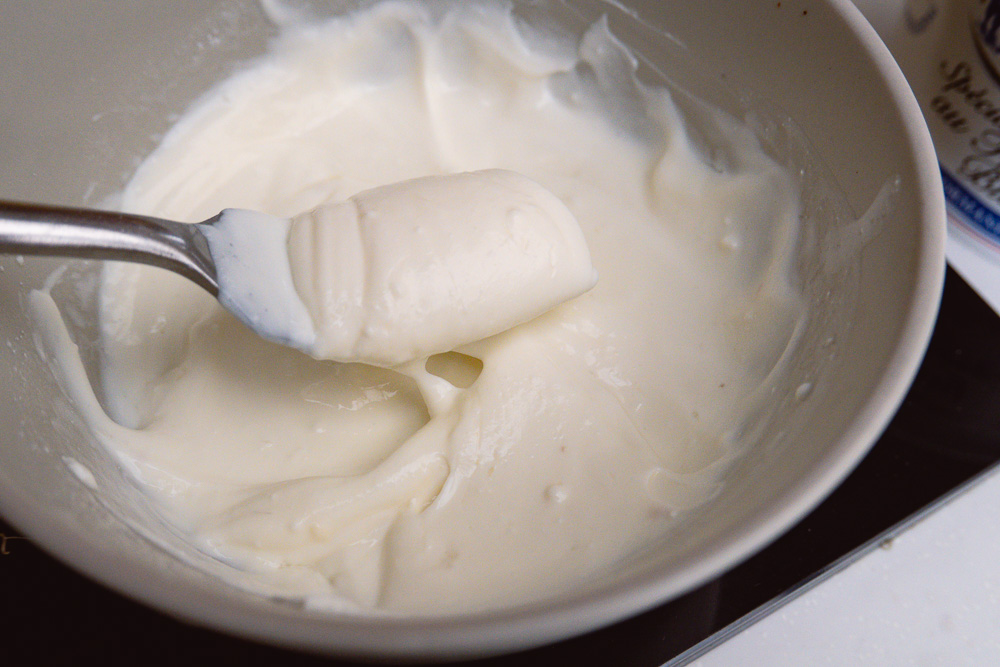 2. Toast your sourdough. (I get mine from O'Mills.)
3. Spread your cheese mix evenly.
4. Add sweet or savory toppings depending on your preference—fruit, avocado, or bacon.
Recipe 2: Cheesy Potato Omelet
This is a little more complex than the above, but still quite easy.
Ingredients
4 large eggs
1 tablespoon of Fromage Blanc
1 medium sized potato
¼ red onion
2 cloves garlic
4 rashers of fatty bacon*
*I get my bacon from Matty Gras (WeChat ID: MattyGras)
Instructions
1. Whip Fromage Blanc in a bowl. Crack in eggs and whisk together with a pinch of salt and pepper. Set aside.
2. Wash and peel potatoes. Cut into long strips. I'd recommend thinner strips than the ones pictured. Set aside.
3. Fry up bacon and remove from pan. Let cool, then roughly chop them.
4. Using the bacon oil, fry up the potato strips until 90% done. Remove from pan and set aside.
5. Fry garlic and onion in butter until golden brown.
6. Add to your egg mix the garlic, onion, bacon, and potatoes and mix.
7. Coat pan (non-stick recommended) with oil and heat on low. Pour in egg mixture and cover with lid, and cook on low heat for about 10 minutes.
8. The flip. If you're not a flipping pro (like me), just fold the egg onto itself. If you do this, you'd need to reduce the heat further so as not to burn your omelet.
9. Serve with more Fromage Blanc.
Recipe 3: Potato Gratin
Again, not very difficult, but you'll need an oven.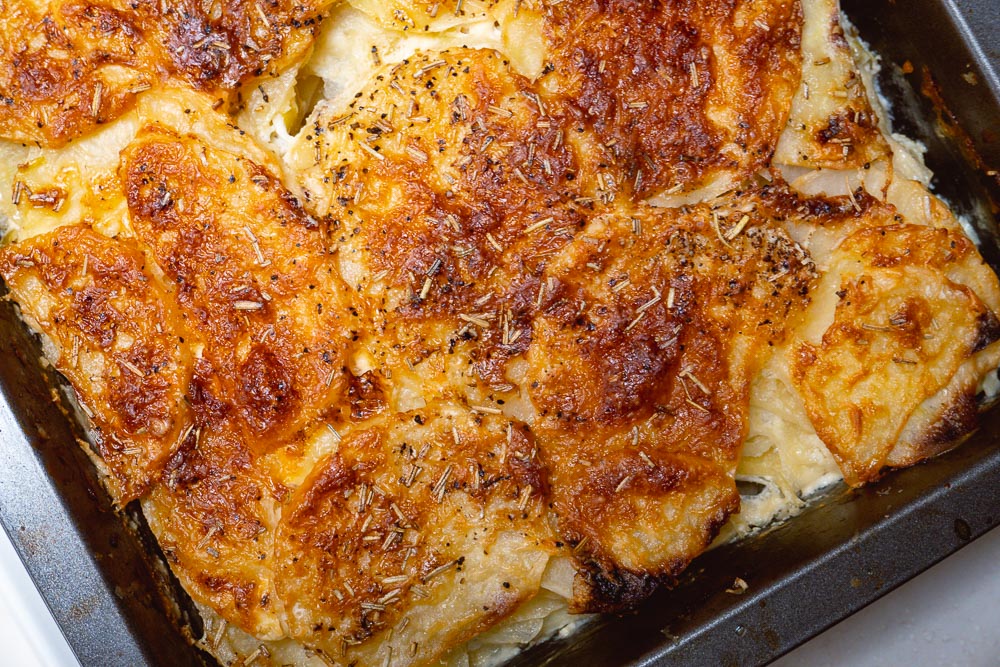 Ingredients
2 cloves garlic
½ stalk leek
3 large potatoes
250g/1 cup Fromage Blanc
Rosemary (or thyme)
Cheddar (or Parmesan)
Butter for cooking
Salt & black pepper
Preheat oven to 160° Celsius.
Instructions
1. Roughly chop garlic and leek. Fry them up in a pan with butter until browned. Set aside and let it cool.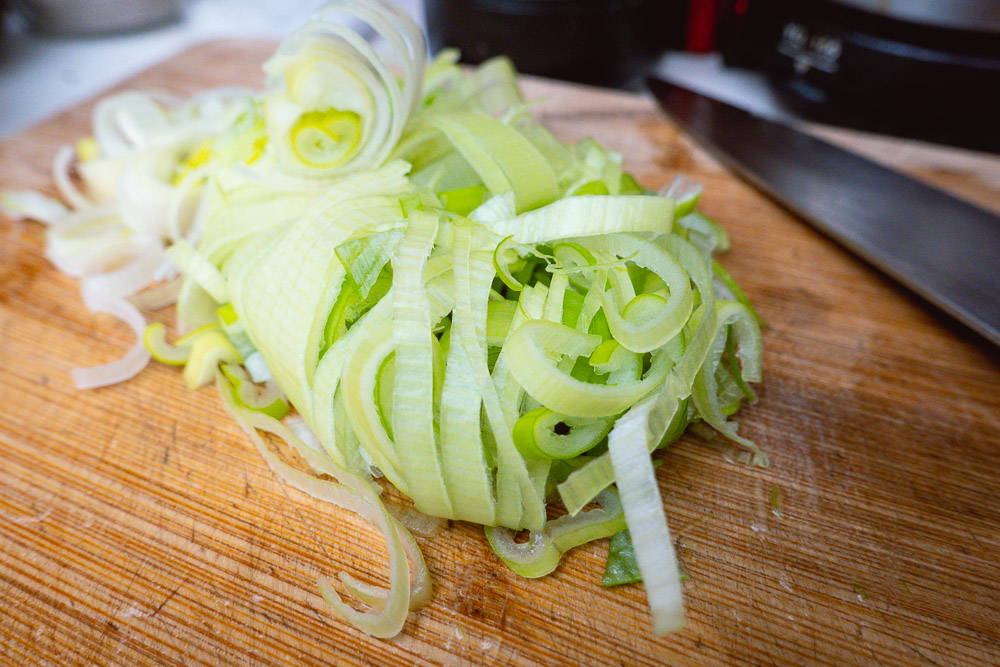 2. Blend fried garlic and leek with 1.5 teaspoons of salt, ½ teaspoon of pepper, ½ teaspoon of dried rosemary, and fromage blanc in a food processor. If you don't have a food processor, finely dice and chop the garlic and leek.
3. Wash and peel potatoes. Slice the potatoes as thin as you possibly can and set aside. If you have a mandoline slicer, you can save yourself the hassle. (Do not re-wash potatoes after slicing.)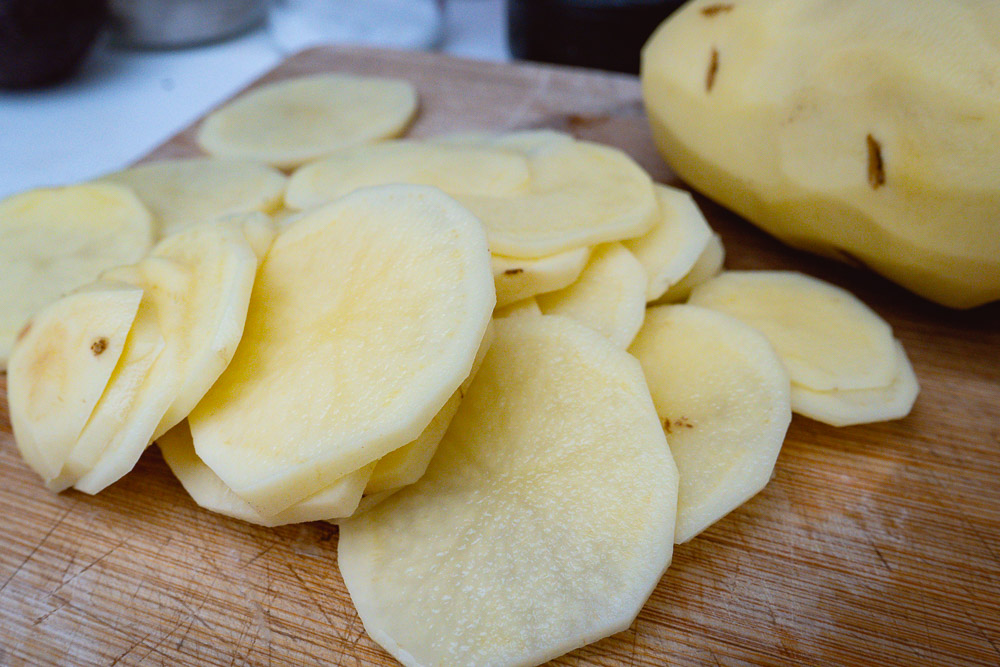 4. Grease your baking tin with butter. Line the tin with potato slices and stack alternatingly with spreads of the blended cheese mixture. Be sure to fill as many gaps as possible and flatten the potatoes down.
5. Sprinkle some rosemary and black pepper and grate cheddar cheese over the top.
6. Wrap top with tin foil and bake for 60-70 minutes.
7. Remove foil and bake at 180° for 10-15 minutes to crust the top.
Now on Sale—Fromage Blanc
Originally ¥48 per tub, the Isigny Sainte-Mère Fromage Blanc (500g) now on sale for ¥60 for three tubs, delivery fee included.
The deal is thus:
One tub ¥48 (discount ¥23) = ¥25
Two tubs ¥96 (-¥50) = ¥46
Three tubs ¥144 (–¥84) = ¥60
Scan the QR Code to buy this cheese!
While stocks last.
Regal Studio's WeChat Store also has other premium imported products, including other kinds of cheeses, butter, cooking chocolate, organic milk, fruit purées, and tea.