The Shanghai Scoop is a monthly column dedicated to the latest food and drink news happening in Shanghai. Here is a round-up of the newest restaurants and bars, hotel news, and upcoming projects.
Coming soon to Shanghai
The second floor of Cafe Sambal in Jiashan Market is under reno. Coming soon is Peking Inn, a modern Chinese restaurant specializing in chunbing or Spring Pancake, a Beijing staple.
Other food will be northern Chinese. Cocktails by Chris Xi (founding member at EPIC). Huge outdoor terrace.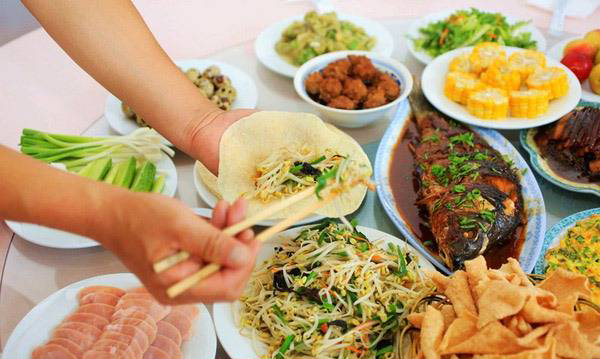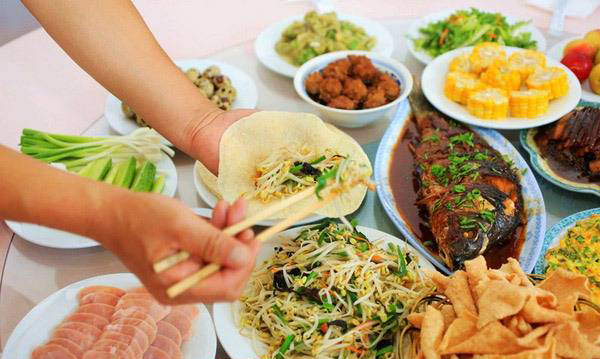 Coming soon is Austin Hu's long awaited Heritage by Madison, located at the Bund Financial Center. Hu and Yao Lu (Union Trading Co.) are also working on a new cocktail bar.
Urban Diner has closed. A new nightlife concept will be put in.
A second location of Luneurs, TBD on opening date, taking over the old Farine Lab space by Huashan and Anfu Lu. Meanwhile, check out this ice cream guide.
Now open
37 Steakhouse & Bar, a Japanese-style steakhouse in Plaza 66.
Unfortunately with the Japanese beef embargo, there will be none of that at 37 Steakhouse. Australian and American beef it is. Meats are cooked in a Josper grill, they do sake pairings, and the menu has a bunch of other dishes from seafood to pastas. Dry aged Australian sirloin (300g) for ¥328 and American prime rib sirloin for ¥368. Perks: a rooftop bar with downtown views.
Three on the Bund opens a modern Japanese restaurant called Shinpaku in the old Chop Chop Club / Unico space. There's also a "speakeasy" bar 3&Co. somewhere in the space.
Plenty of sake, featuring 100 different types from all over Japan. Izakaya counter, sushi and sashimi, a robata grill, tasting menus from ¥488 per person, and a late night menu. Average check ¥600+.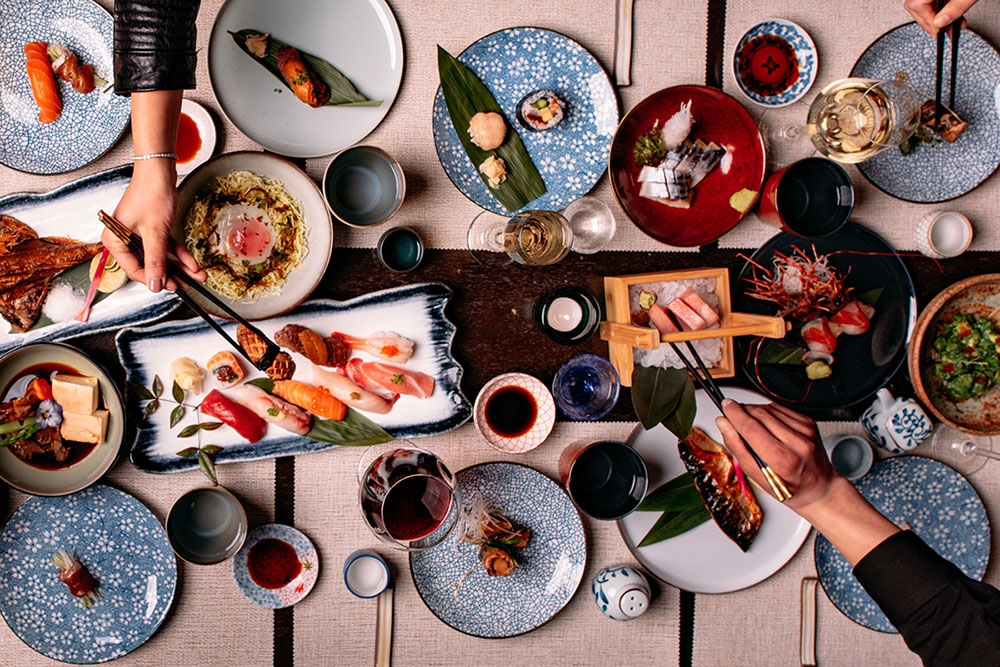 Jobu has taken over the Favorita space, aiming to be a friendly neighborhood bar—cocktails, wine, beer, and plenty of Fernet—with easy-going Asian-inspired bites. Darts, outdoor seating, all dog-friendly.
Modern Chinese restaurant Dao Jiang Hu has relocated from Donghu Lu into the former Chez Maurice wine bar space right by Heyday. Food is much improved from its first run, seeing heavy-hitting dishes like dongpo rou and an addictive prawn dip with fried mantou on the menu.
FUNKA del Sur closed. Rebranded as Funkadeli.
Columbia Circle gets a bakery, Sapore di Pane.
Eli Falafel has expanded to a second location near People's Square, while Brother's Kebab has opened an outpost in Gubei's Carrefour.
Blackbird has collaborated with the Rockbund Art Museum and German artist Tobias Rehberger, opening a deli on the first floor and a bar— Forbidden in Heaven, Useless in Hell—located on the top floor sporting a terrace.
And now, this:
Bloom opens to much buzz—shouty articles all over Chinese media and high ratings on Dianping.
The verdict? Meh. Quite pricey for what it is. The space is absolutely gorgeous, though.
I was first accosted by a sorry excuse for a Bloody Mary. The White Bloody Mary (¥85)—Thai basil and chili vodka, smoked clam and clarified tomato juice, and celery sea salt—was vile. It tasted like there was a thimble's worth of clarified tomato juice. To enhance its weakness, it came with plenty of crushed ice.
The food did not impress, portions did not add up and flavors forgettable.
A sunchoke dish that was more grain than sunchoke was devoid of flavor. The charcoal beef tongue had a nice smokiness, more bacon-esque than tongue, but the portions were dismal for the cheap cut. Most alarming were the two tiny heads of roasted cauliflower, which might as well have been boiled.
The miso yaki eel fared best, but had too strong a profile—salty and blanketed the light flavors of every other dish. If the sunchoke and roasted cauliflower tasted bland before, it became a chore to finish them after the eel. (Did not finish the cauliflower, by the way.)
Oh, and all the dishes came out at the same time.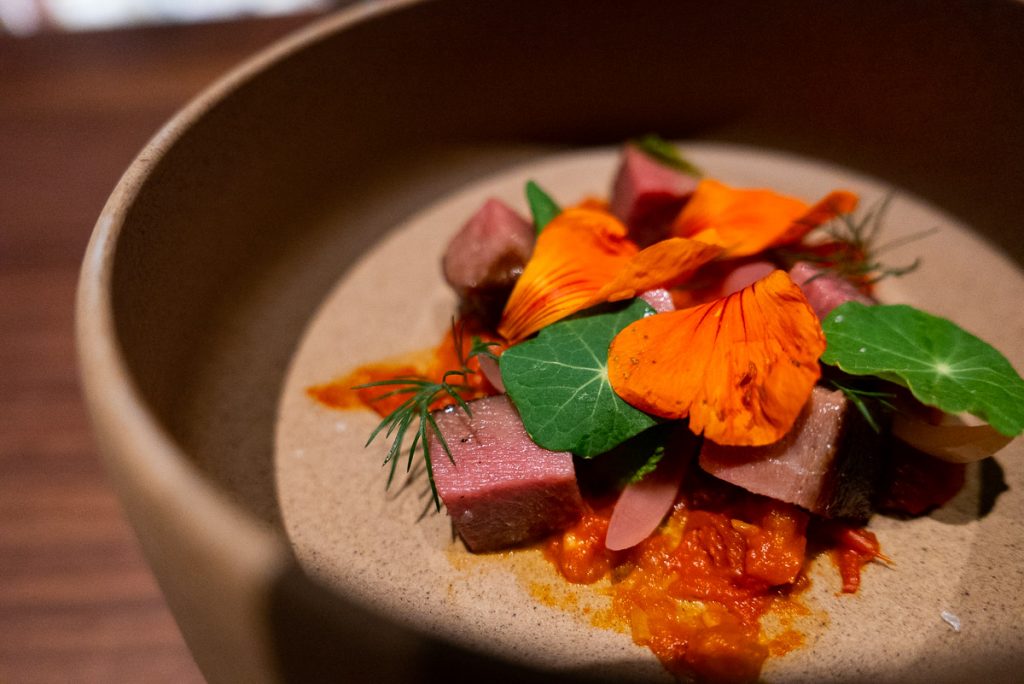 And if I'm really being honest, I'm glad my dining companion picked up the bill.
The original team was supposed to be led by Elijah Holland from C Pearl, but there was a falling out and a new team was put in place. Pity.
Closings
More than 50 restaurants I know of have closed since the beginning of 2019. That list is here.
To add to that: T8 has closed after nearly two decades. It opened in 2002 in Xintiandi before closing in 2016, then reopening in Hubindao in 2017. Called the number. Line has been cut. Dianping lists it as closed.
Mardi Gras, a French-Japanese restaurant, is also closed.