The Shanghai Scoop is a monthly column dedicated to the latest food and drink news happening in Shanghai. Here is a round-up of the newest restaurants and bars, hotel news, and upcoming projects.
Julu Place 758 Update
What is it: A large complex of F&B and lifestyle behind 758 Julu Lu (Lost Heaven/Lost Bakery).
Twinkle Bar is Magic
The craziest venue here has to be Twinkle Bar. Its extra-ness is so extra it surpasses silly and traverses into this weird realm of "terribly tacky yet sheer genius."
For one, you can choose two ways to enter: door, or via the luggage carousel. It's slow but it can handle some weight!
The cocktails have ridiculous names and they're served in ridiculous contraptions. They must have searched far and wide on Taobao for these.
Twinkle is pure entertainment. I wouldn't come here to drink, though the classics are decent for ¥88, but rather, to just have a good laugh. I'd definitely bring my out of town friends.
Dream Brewers Needs a Decorator
Dream Brewers pours beers, bottled and draft of their own label and others. Their catch: a gorgeous, weather-permitting rooftop terrace, a gigantic beer dispenser/chiller complete with a robotized beer-selecting arm, and a pretty cool glass froster.
Most of their own beers lean sweet and sour with plenty of acidic, fruity notes. The names give it away: Toffee Tripel, Strawberry Kiss, Orange Imperial Stout, and Passionfruit IPA.
They do food too. The burger and the skewers did not impress.
Also, the walls are really bare, making it cold, lifeless, and not very comfortable. I don't foresee people staying here long if they don't introduce some character to the space.
Salee Café, Knock-off RAC
From the menu boards to the galettes, it's easy to tell that Salee Café got their inspiration from RAC, a super fabulous wanghong café/bar that does galettes, crepes, dinner, pastry, natural wines (and more).
Salee's galettes aren't the same quality, and their other food items are bleh.
This super photogenic rice bowl of onsen egg, foie gras, wagyu beef, and uni tasted wretched.
How you can fuck up those sure-win ingredients? I can still taste the iron aftertaste from the foie and my jaw still sore from chewing the beef. They used a teaspoon's worth of soya sauce over the rice, which is why it was so bland. Rip-off dish and offensive.
Other updates in that building:
Monkey has completed their transition out from Donghu Lu and is now open on the ground floor of the main building—dance floor, fancy cocktails, and a burger window. Next door is Bon Bon, a Taiwanese restaurant, which doubles as Ramen Boy during the day.
New Restaurants & Bars in Shanghai
Kagen, a most beloved Japanese teppanyaki restaurant, has reopened on Fumin Lu! It's ¥358 all-you-can-eat and drink. Good quality, good service. Read a full review with more photos here.
What else? More imports! American steakhouse and New York staple Wolfgang's has opened an outlet in Shanghai. It being located on the ground floor of a mall in Hongkou is perplexing. Traveling that far to spend upwards of ¥1,000 is not at all appealing.
Speaking of steak, el Bodegon has just opened their second location on Panyu Lu!
I'll take that ¥1,000 and get myself TEN steaks at el Bodegon, thank you very much. The Panyu Lu location is also open for lunch, and has a terrace. Same offerings: good steaks for cheap (¥100 for 200g), great ceviches, and drinks for ¥30. Average check ¥150-200 including drinks. Ha!
Specters has risen from the dead! Catch me there every weekend. It's a dive bar. They play good music. The drinks are cheappppp. The people who run it are fabulous. Who goes there? Mostly regulars.
Fish Plus is a new fish and chip shop right outside B&C bar on Xikang Lu. The beer battered Icelandic cod (¥88/medium, ¥108/large) with fries and side salad is good if you're looking for a spot in the area.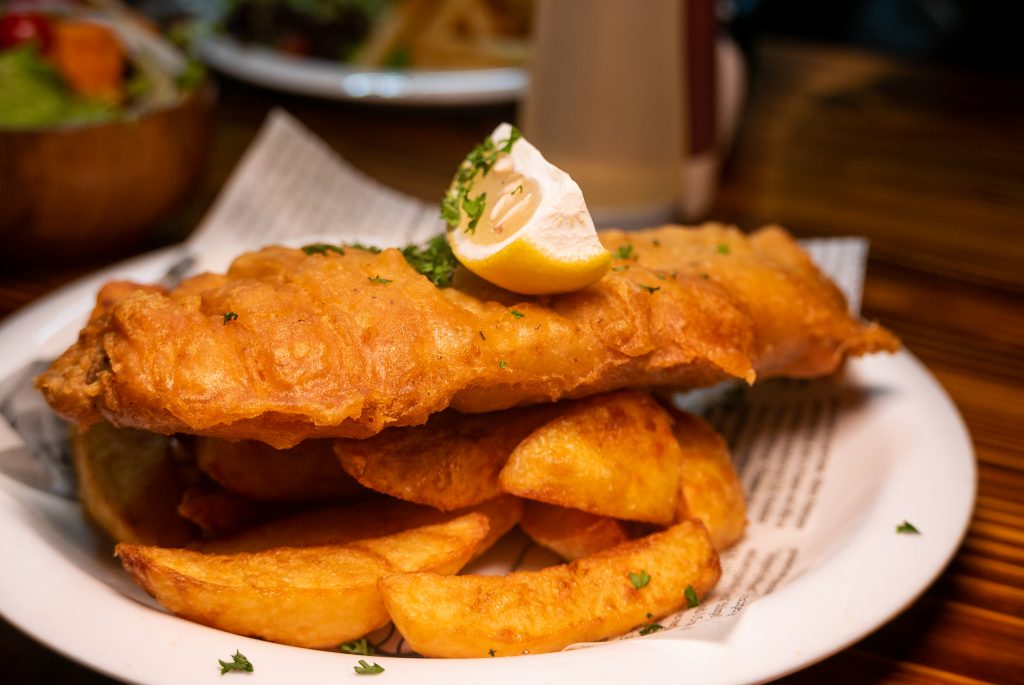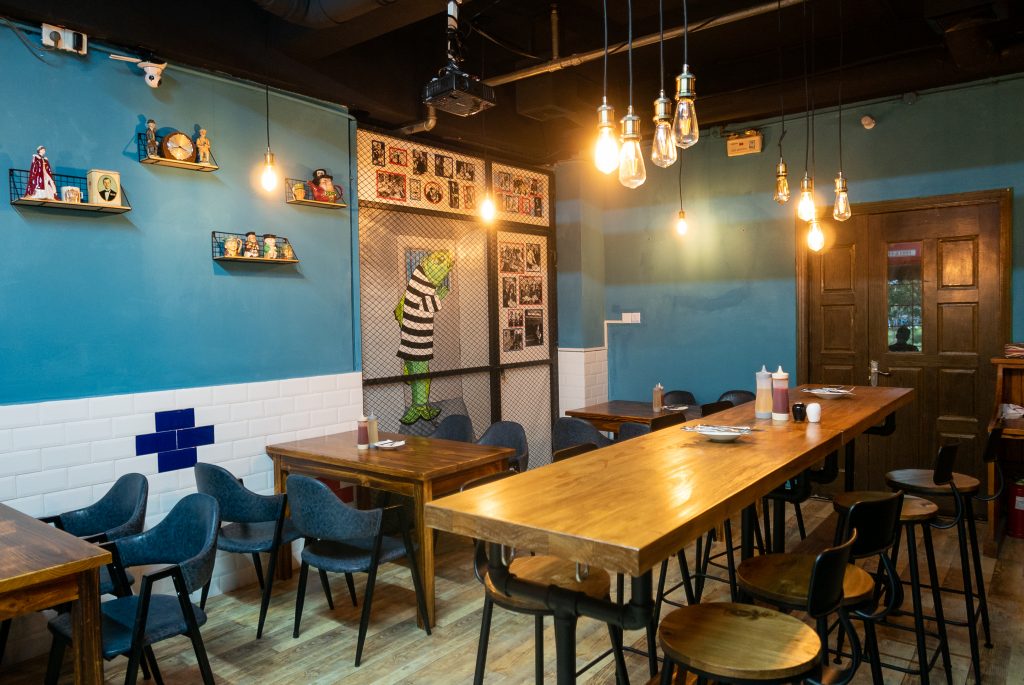 Bloom has soft opened, however, without the original chef team. Chef Elijah Holland will be busying himself with Oysterlicious Group projects.
Pizza Express has opened "Meanwhile in Xintiandi," an upscale Italian restaurant to replace their venue in Xintiandi, located in the former Greyhound Café space. Photos circulating look rustic and appetizing. Meanwhile, Greyhound moved into the Glasshouse space, which is now closed, located below Va Bene.
CHOCOholic came just in time to save us from the winter chill. This cozy café does chocolate-only drinks, hot or cold. Prices range from ¥16 to ¥33, the latter being a Matcha White Chocolate Drink. Sounds delightful.
Brands making a run at F&B is still a thing. Shanghai now has an Elle Café, presumably operated by the publisher, located in the new Xintiandi mall. MUJI-esque Chinese lifestyle brand Genshang has also opened a café in the Zhonghai Huanyuhui mall (where one outlet of Diner is located). Pancakes with matcha/chestnut soft serve with red bean seem to be the best seller, according to Dianping.
3 More Hotel Openings in Shanghai
In addition to Rocco Forte, we'll have at least three more hotels opening in 2019.
Located in Lujiazui, JW Marriott Marquis hotel and conference center is a luxury 5-star due to open 2019. The 39-story building will have 500 rooms, and for F&B will include a Chinese restaurant, Flint Grill & Bar, Merchant Kitchen, and JW Lounge.
Anantara is expanding their reach with a location in Minhang, set to open Q2 2019. So far two F&B: Chinese and Thai.
J Hotel will be China's "highest hotel", occupying the 84th to 110th floors of the Shanghai Tower. It's operated by Jin Jiang International Hotels.
Places That Have Closed
Pret a Manger closed all two of their Shanghai locations, pulling out of the Mainland China market.
Cocktail bar Above the Globe closed to landlord disputes—plus, the mock McKinnon Hotel is to undergo renovations.
Haute vegan restaurant Superhuman closed in Xintiandi after a short run, disputes again.
Longtime dive bar The Beaver closed at the end of 2018. That place was an institution. Gone are two other iconic spots: Sasha's and Zapata's.
Oxalis at The Waterhouse hotel is closed. Something about conforming to new regulations and that the hotel will undergo renovations.
Also closed: Tartine.
Temporarily: Chez Maurice (renovations)
Soon to close: Paris Rouge (Jan 31 last day)
---
Directory
Bloom
88 Tongren Lu, near Yan'an Lu 铜仁路88号,近延安路 // Tel: 62667877

CHOCOholic
1854 Huaihai Zhong Lu, near Wukang Lu 淮海中路1854号,近武康路 // Tel: 15800822036

el Bodegon
2/F, 326 Panyu Lu, near Fahuazhen Lu 番禺路326号2楼,近法华镇路 // Tel: 62260780

Fish Plus
685 Xikang Lu, near Changping Lu 西康路685号,近昌平路

Kagen
291 Fumin Lu, by Changle Lu 富民路291号, 近长乐路 // Tel: 64333232

Meanwhile in Xintiandi
No. 22, 181 Taicang Lu 太仓路181弄22号 // Tel: 33310106

Specters
Bldg D, 753 Yuyuan Lu, near Zhenning Lu 愚园路753号D楼, 近镇宁路