​Sponsored by Starbucks

Starbucks Reserve Roastery Shanghai is jumping on the happy hour bandwagon with an all-inclusive weekend deal for food and drink! It's the ultimate summertime deal.
Every Friday and Saturday from 7pm-9pm, get two hours of unlimited food and drink for ¥398 with the Summer Night Carnival free-flow Tipsy set. Special deal below! Keep reading.
About Starbucks Reserve Roastery Shanghai
If you haven't been through to the Starbucks Reserve Roastery, it's quite impressive and certainly worth checking out. It's a mammoth of a machine—30,000 square feet housing coffee roasting and brewing, fresh baked goods from Princi, merchandise for hardcore Starbucks fans, and Bar Mixato on the second floor.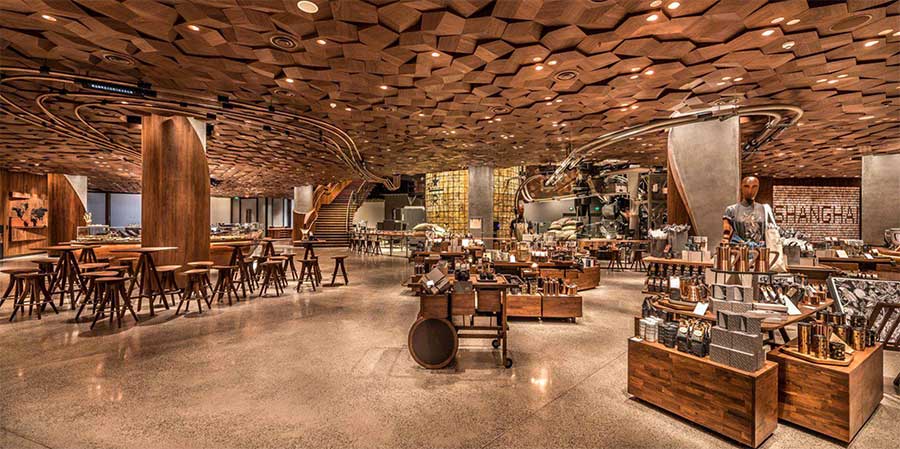 And if this is the first you're hearing about it—yes, Starbucks Reserve Roastery has a cocktail bar serving a full menu that includes coffee- and tea-based cocktails, beer, and nitro coffee martinis (plus nitro cold brew on draft), among other alcoholic drinks.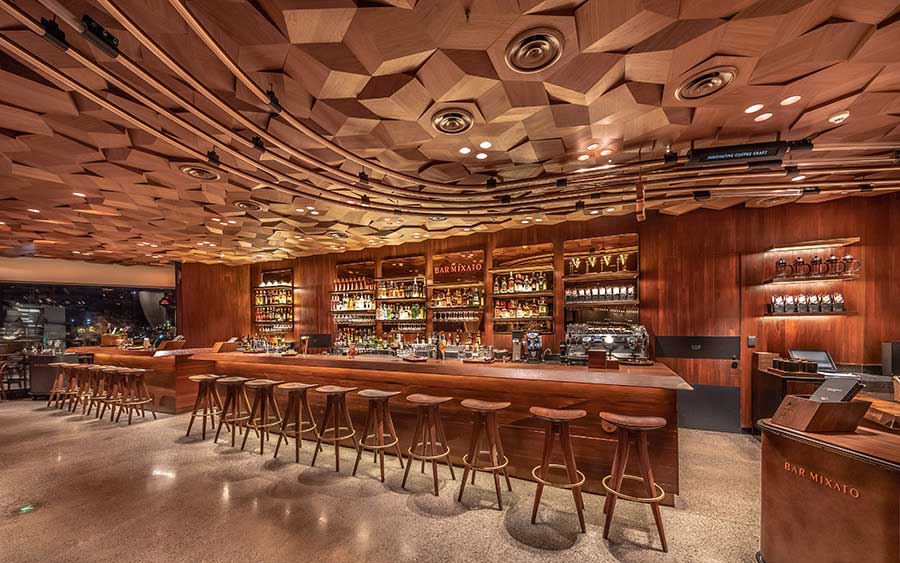 Bar Mixato first launched in October 2019, right here in Shanghai. This is the flagship location.
Free-Flow Deal: Food & Drink
Weather depending, the spread may or outside on the wrap-around patio. There's also plenty of outdoor seating.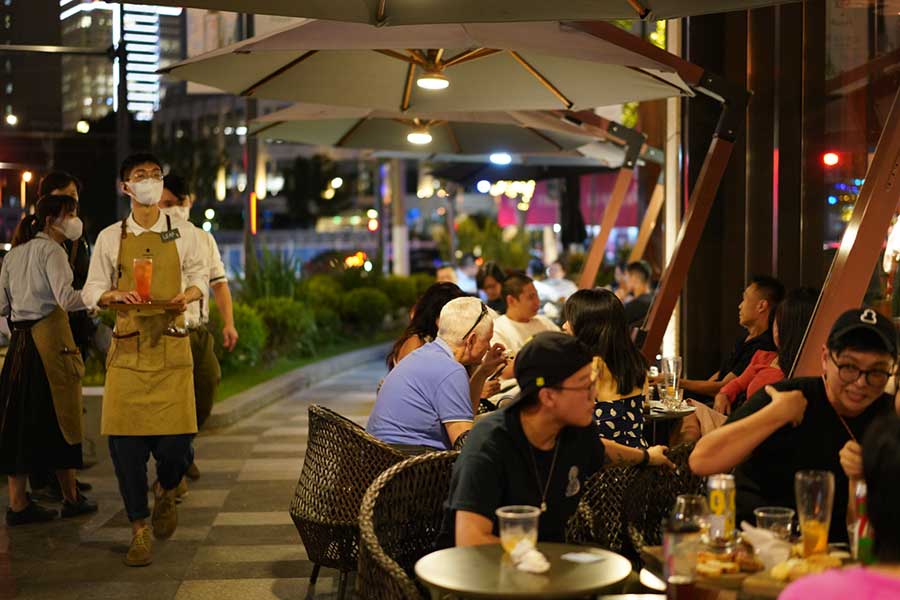 The drinks for the free-flow are courtesy of Bar Mixato, served at the ground floor Roastery alongside savory and sweet foods.
Included in the drinks selection are Negronis, Apero Spritz, and Jasmine Spritz for cocktails, Taihu Brewing draft beers, Kenya Grapefruit IPA, Lemon Sour, and Guatemala Imperial Stout. There are also non-alcoholic options, with their Summer Mocktail DIY with a base of cold brew coffee or Teavana tea.
Food is courtesy of Princi, a premium Italian bakery brand, serving breads, cakes and pastries, and antipasto.
There are also pass around foods, including charcuterie of parma ham, mortadella, and salame, baked sausage, baked frittata, salmon bruschetta, pizza, salad, and more.
There's also a DIY ice cream for dessert, where you can add a beverage (whiskey barrel-aged cold brew, cold brew with lemon juice and liquor syrup, Indian chai tea with cold brew or hot chocolate) and toppings to your ice cream.
If you play your cards right, ie: pounce on the trays carrying charcuterie and sausage, and crush negronis along with that Taihu Lemon Sour (8%), you'll be well buzzed before your next appointment.
It's a great deal for a prime time slot—on the weekend, right before you head out on the town.
How Much & When
There are two sets: ¥398 for the Tipsy set, and ¥358 for the Joyful, non-alcoholic set. Get extra discounts if you're a Starbucks Rewards Gold Member.
The Summer Night Carnival free-flow is every Friday and Saturday from 7pm-9pm through September.
---
Starbucks Reserve Roastery & Bar Mixato
Address: N110-N201, Taikoo Hui, 789 Nanjing Xi Lu, near Shimen Yi Lu 兴业太古汇N110-N201, 南京西路789号, 近石门一路