Yak & Yeti is a Himalayan restaurant and bar in Shanghai that serves a menu of predominantly Nepalese dishes in addition to cuisines from countries surrounding the mountain range.
The Space
It's a tiny space with bar seating for 16, total 24 seats, located in the former Camel/Smokehouse, which by the way, has been sliced in half. The other half is a Chaoshan hotpot restaurant.
It's a project led by Nepal-native Anup Rajbhandari, a long-serving member of the Shanghai F&B industry, formerly of Bar Rouge, T8, and Capo, etc. He's brought over a chef from Nepal to ensure the flavors are on point, which they are. It's spice-heavy food, as in, there's an amalgam of spices in every dish, so much so that you won't be able to decipher what's what. Yet it doesn't overwhelm the palate, at least for me.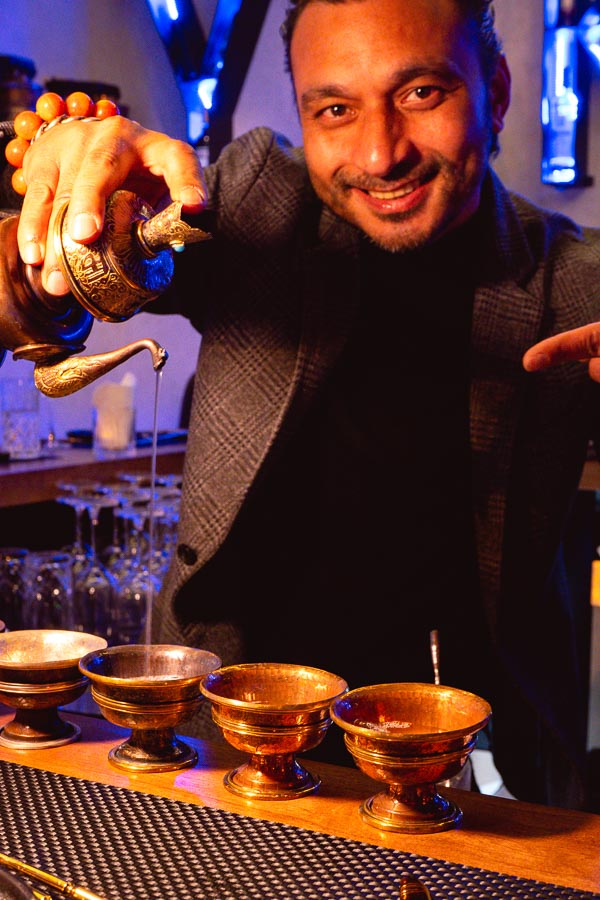 The Food
The food is delicious and definitely worth trying. It's eyebrow-raising stuff, especially the pork skewer, a dish that will compel me to return.
Here are more highlights:
The drinks have a Himalayan twist, too. Light, sometimes fruity, made with bases of rice wine or baijiu. Cocktails range from ¥68-78, and wines by the glass start at ¥58.
Very tasty food. Lunch started this week. Now available for delivery on Eleme.
---
Yak & Yeti
Address: 97 Xiangyang Bei Lu, near Xinle Lu 襄阳北路97号, 近新乐路
Tel: 15921230265
Hours: Daily, 11:30am-2:30pm, 5pm-1am; closed Monday