Ling Huang is the chef-founder of tapas bar Pirata, a restaurant where she serves an unconventional and unique form of Spanish-inspired food. Pirata first opened in Shanghai in 2014. Four relocations and nearly 10 years on, it's still a beloved cornerstone restaurant.
---
Shanghai's Food and Beverage Industry Superwomen
In celebration of Women's Day, this series is an ode to the resilient and passionate women in the food and beverage industry.
Featuring eight interviews with chefs, bartenders, owners, and entrepreneurs, these women share how they got their start, challenges they've faced in recent years, their achievements and dreams, and what they're working on now.
It is my greatest honor to have interviewed these exceptional women and to be able to share a small piece of their amazing journey. Cheers to all the women moving and shaking in their industries—you do you, girl!
---
Ling Huang, Chef-Founder of Pirata
From Taipei, Taiwan. Chef-founder of Pirata, a tapas kitchen & bar, est. 2014.
---
Ling Huang is the chef-founder of beloved tapas restaurant Pirata. Born and raised in Taipei, Ling's first introduction to the kitchen began at home. She graduated from the prestigious Culinary Institute of America in New York, and had stints in New York, London, and Seychelles before coming to Shanghai.
After working at el Willy, she opened Pirata on Xinle Lu, becoming a second-generation restaurateur. Pirata is restaurant with no short history. It first opened in 2014, and nearly 10 years on and four relocations later, Ling's unconventional and unique form of tapas at Pirata continues to capture the hearts of diners far and wide.
---
Can you tell me about your background and how you got your start?
Ling: After high school I left Taiwan and went to CIA in New York. Then, started my cooking career. But "my start" was when I was 6. My mom opened a Mediterranean restaurant in Taipei with her Portuguese chef and boyfriend. The restaurant was named "Red Pirate." I'd consider that as the start or introduction to my restaurant life.
You also don't do traditional tapas and your Spanish food isn't by the book. What is unique about your style?
Ling: My Spanish background is all because of Willy [Trullas]. Yes, the "sexy Willy" of el Willy. Before I met him I was doing contemporary French and Italian, and even some hot pot.
I was not trying to do fusion or "new style tapas" on purpose. It's just because I never really lived in Spain. And I guess my trip to Tokyo right before opening Pirata Xinle Lu also contributed to the style. So when we created the place, my brain was all about izakayas.
The second reason for the "unique style" you mention is maybe from the first location of Pirata. We had all the famous chefs and restaurateurs coming after work, asking for chef's choice. That's when we started "freestyle cooking," in the late hours of the night.
We had all the famous chefs and restaurateurs coming after work, asking for chef's choice. That's when we started "freestyle cooking.

LING HUANG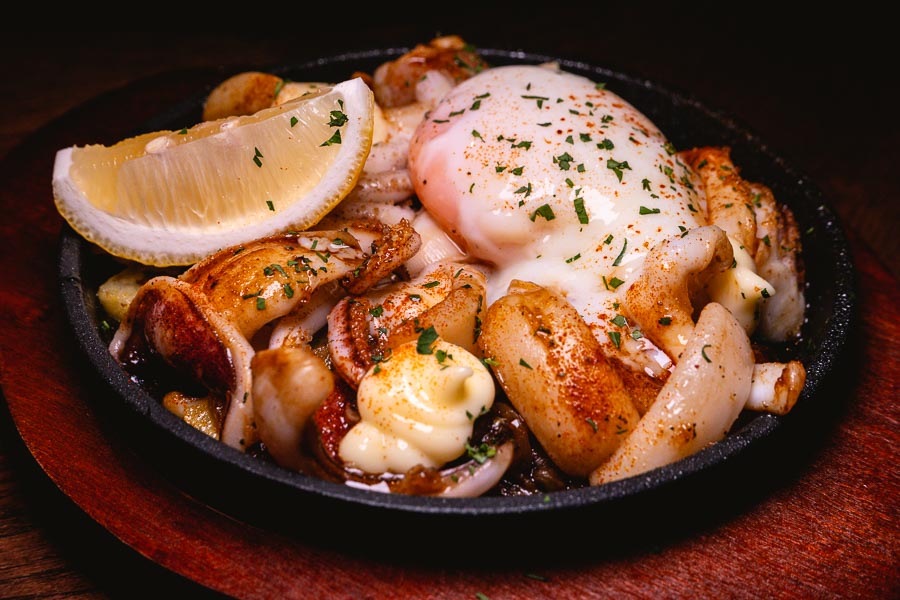 What challenges did you encounter in the last three years? How did you overcome those challenges, and what learnings can you share?
Ling: Of course Covid hit us hard, but after 2020 summer, we actually had better business. What really hurt us was the pool location [Pirata Columbia Circle]. We were not suitable as a tourist destination. It took us 3 years to adjust. When we finally survived, the landlord changed their business plan and we couldn't extend the contract.
Starting all over again with the fourth location [currently, Xingfu Lu] was the biggest challenge for our team. Not just money-wise. And we are very small business. It takes a lot of passion.
What did I learn? Nothing. Just keep working, no? Hahah…
Spanish food has come a long way since you opened Pirata in 2014. How has the overall perception of Spanish food in Shanghai changed?
Ling: The word "tapas" is not so magical anymore, which is actually a good thing. Guests know more about ingredients and the flavor [of Spanish food]. Spanish cooking also shares some similarities with Chinese food. Good ingredients, good flavor. I think this is the most important part to make guests coming back, and not by just creating a new trend.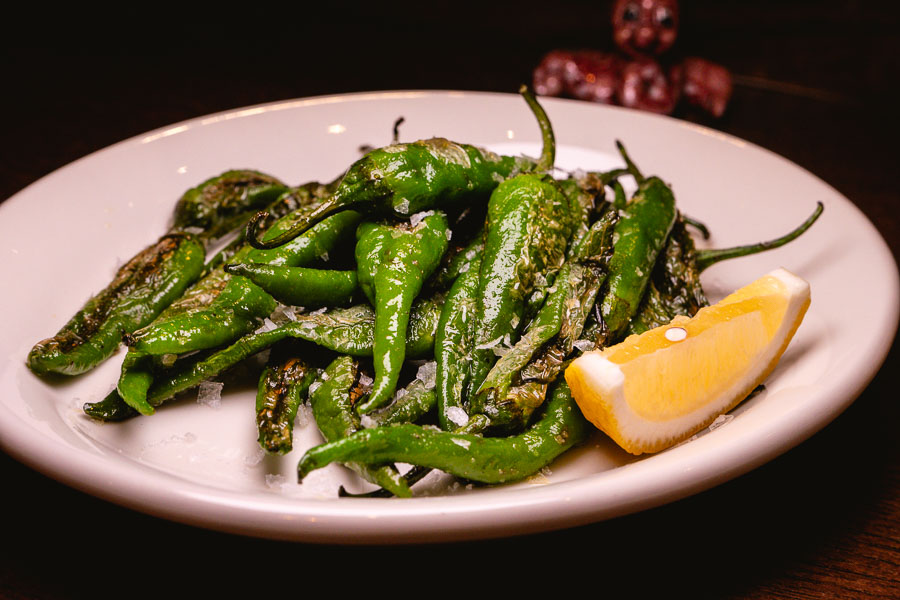 How do you balance work, life, and family?
Ling: Very unbalanced. Pirata is always number one, then the kids. Liu-San can take can of himself. (Laughs)
Editor's Note: Liu-San is Ling's husband, chef-owner of Hulu Sushi.
What is your favorite ingredient to work with and why?
Ling: Chicken stock. It's the natural MSG. It always makes seafood dishes taste better.
Do you think there are more women chefs in the industry today compared to before? Yes or no, and why?
Ling: I thought I would say yes, but I feel there isn't a big increase.
What's the most important message you want to send to women in the workforce?
Ling: Stop complaining and acting weak.
If you could pick six people to serve at the Pirata bar, who would they be and why?
Ling: I can only pick six? Then I will do… Anna Bautista (formerly Highline), Sean Jorgensen (formerly The Cannery), Carlos Sotomayor (High Yaki), Simon Sunwoo (Liquid Laundry, et al.), and Jason Oakley (Cages) with Liu-San behind the bar with me and my brother Justo doing service. The last seat is for Austin Hu.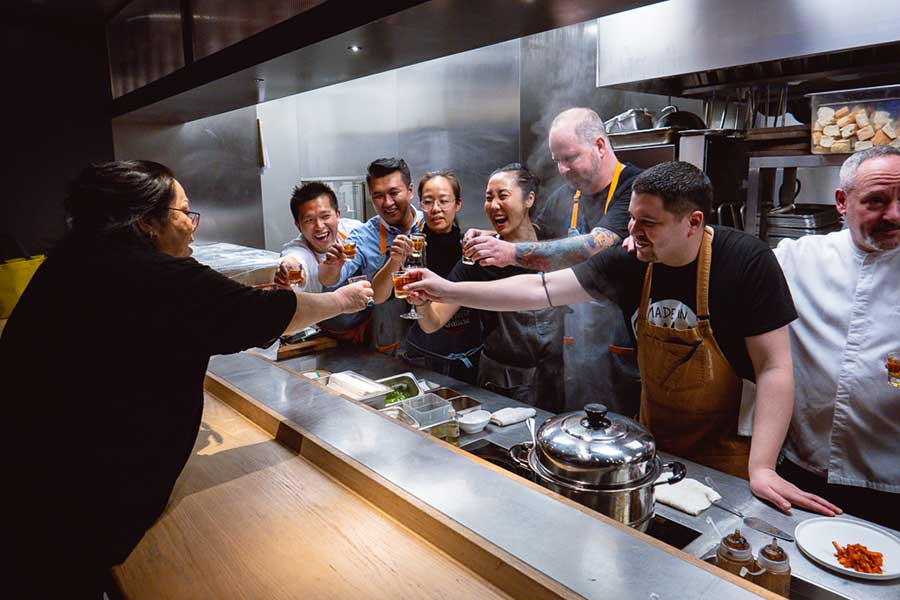 Moving forward in 2023, what do you expect for the market and business? And do you have exciting plans?
Ling: I think a lot of people are coming back. Business will be okay, if we keep ourselves small enough. As for plans, we already started two years ago in Ningbo with our sister restaurant Hola. But it was affected by the pandemic and hit quite hard. So this spring, we will readjust and reset, and really introduce guests to the style that only exists in Ningbo, with plenty of good seafood.
Anything else you'd like to add or say?
Ling: Thank you Rachel for always supporting us!
Click here to read more about Pirata.
---
Pirata
Address: No. 101, 110 Xingfu Lu, near Fahuazhen Lu 幸福路110号101单元, 近法华镇路
Tel: 13501687096
Hours: Mon-Sat, 5:30pm-midnight; closed Monday