An interview with Shanghai-based bartender-operator Ana Souza. Founder of "dive chic" cocktail bar Post No Bills, award-winning bartender Ana Souza spent her formative years at The Pontiac, Hong Kong, and most recently at 1515 WEST, Jing An Shangri-La.
---
Shanghai's Food and Beverage Industry Superwomen
In celebration of Women's Day, this series is an ode to the resilient and passionate women in the food and beverage industry.
Featuring eight interviews with chefs, bartenders, owners, and entrepreneurs, these women share how they got their start, challenges they've faced in recent years, their achievements and dreams, and what they're working on now.
It is my greatest honor to have interviewed these exceptional women and to be able to share a small piece of their amazing journey. Cheers to all the women moving and shaking in their industries—you do you, girl!
---
Ana Souza, Bartender & Founder
From Tubarão, Brazil. Bartender and founder of Post No Bills, entrepreneur, Cointreau Queen 2017 and Miss Speed Rack Asia 2017.
---

Brazilian native Ana Souza's bartending career has taken her all over the world. She cut her teeth at The Pontiac, Hong Kong, an Asia's 50 Best Bar. She journeyed to Kuala Lumpur to join up with Skullduggery before coming to Shanghai to manage The 1515 WEST Bar, racking up competition awards along the way.
Opening her own place has always been a dream, one that was realized at the end of 2022 with Post No Bills, Shanghai. The "dive chic" cocktail bar screams Ana's character; stripped industrial walls plastered with loud graphics and pop-culture cutouts, cocktails with nerdy names are served in glassware printed with even nerdier references.
It's been a whirlwind for Ana opening her first brick-and-mortar. After jumping through countless rings of fire—namely, opening a new venue in Covid times—she made it through, and is optimistic about the future.
---
Can you tell me about your background and how you got your start?
Ana: I didn't start anywhere special. I worked mostly for whiskey lounges, nightclubs, and other general bars. It wasn't until I met a series of incredible humans who opened up the world of cocktail bartending to me and gave me great opportunities. I was one of the founding members and head bartender of The Pontiac (Hong Kong), which is now one of Asia's 50 Best Bars. I managed The 1515 WEST Bar at the Jing An Shangri-La, and then finally opened my own dive chic cocktail bar Post No Bills end of 2022.
I have accumulated a few accolades along the way and participated in several cocktail competitions including Cointreau Queens and Speed Rack Asia.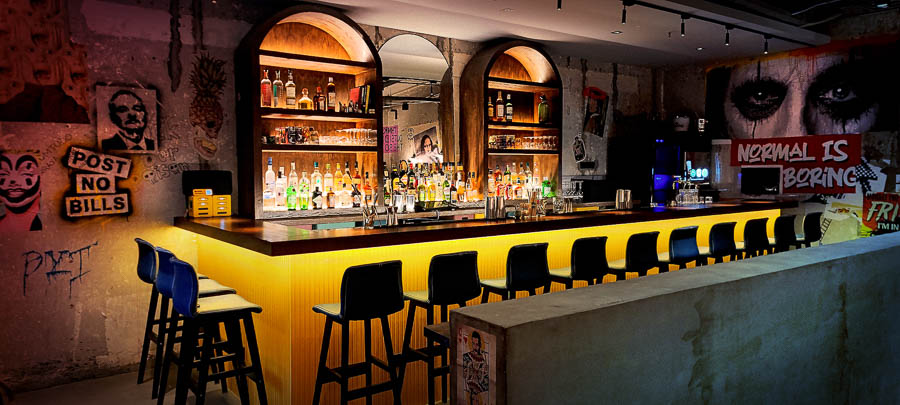 What accomplishment of your career has made you most proud?
Ana: I have always been very proud of all my cocktail competition winnings especially Cointreau Queen and Speed Rack, but I must say that opening up my own business (Post No Bills) has been one of my proudest accomplishments. I was able to make my vision a reality despite all the setbacks in the last six months, and that has felt incredible.
You need to bend so you don't break.

— Ana Souza
What challenges did you encounter in the last three years? How did you overcome those challenges, and what learnings can you share?
Ana: Ignoring the obvious challenges that I think affected everyone in all industries such as the lockdown and the red-code armageddon, I think one of the biggest challenges for me was dealing with isolation.
Being in Shanghai and not being able to travel, while watching the industry in the rest of the world move on without you was very tough. There was also the challenge of creating something new that you love, and not being able to share it with the world. My way of overcoming these issues was to accept that sometimes you just need to make the best out of a difficult situation, and that it's important to make compromises on your vision.
You need to bend so you don't break.
Why do you think diversity in the workplace is important?
Ana: I have always been very lucky to have had the honor of working with incredible men and women in the industry. They have given me the opportunity to develop and grow, but I understand that it's not the reality for many people.
I understand the challenges that many women would have starting this career and may find it inaccessible and intimidating. The bar industry is still male dominant.
One of my pet peeves is to receive awards such as "Best Female Bartender" instead of "Best Bartender". I'm worthy of the award regardless of my gender.
It's important to create safe spaces and opportunities for more women to join the industry, grow and develop, and I hope I am helping!
What's the most important piece of advice you could give to aspiring entrepreneurs/people who want a career in F&B?
Ana: Don't! Haha. But if you are going to do it anyway… Be open-minded. Accept that you will have to make changes and decisions for the sake of your business and your patrons, even if it was not initially what you envisioned.
Don't be stubborn. Ask for help, and accept help that is offered. Sometimes, it takes a village.
Also find some balance with your personal life, because burning out is real and it is not helpful for you or your business.
Name 3 idols / people you respect in your industry, and describe what kind of cocktail you'd serve to them.
Ana: I'm going to focus on the ladies since it's on-theme.
Juliette Laroui (bar manager, Two Schmucks, Barcelona) – Because I massively respect her and because I haven't seen her since before the pandemic, and haven't had a chance to congratulate her for being one of the new Two Schmucks. I would serve her a banana daiquiri, something tropical, strong and classic.
Beckaly Franks (bartender & co-owner of The Pontiac, Hong Kong) – For all the good times and memories we share. She's a woman that is killing it out there, opening great new concepts. I would serve her white wine and a shot of Fernet, because I know what's up!
Lynnette Marrero & Ivy Mix (founders of Speed Rack) – For the great work that they do. They always empower women in and outside of the bar. I would serve them a margarita because it's their jam.
What would you do to spotlight more women bartenders in Shanghai / China? Sky's the limit, and all the sponsors are jousting to foot the bill.
Ana: I would love to set up a pop-up with a group of ladies and go on a world tour, take over the best bars in the world, and showcase the cocktail scene of China. I want to share stories and our experiences from the last 3 years, to give women the opportunity to network with the leaders of the industry, and to have their businesses reach a wider audience.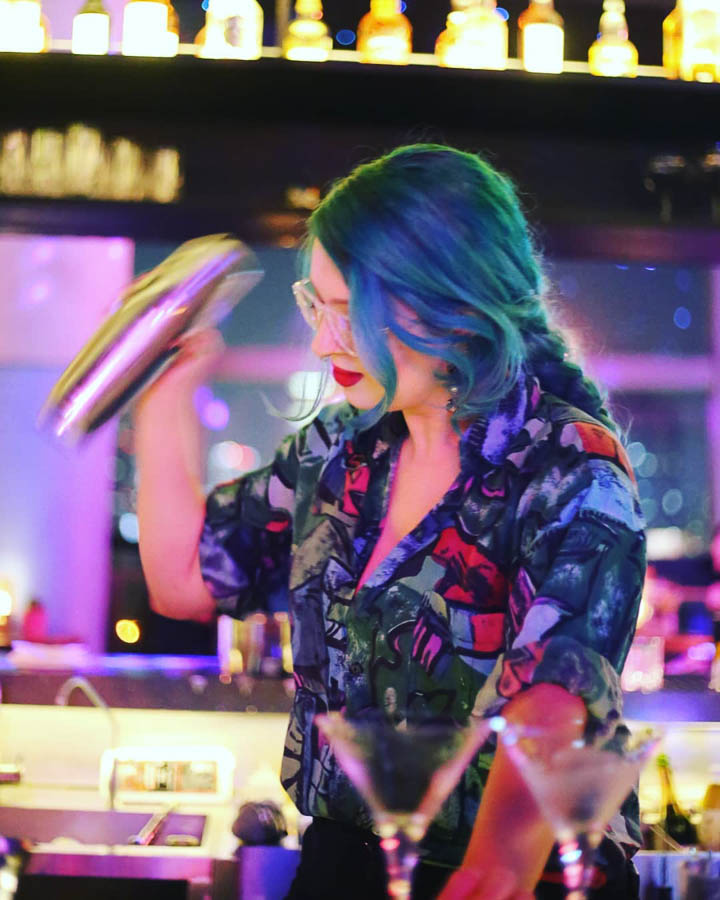 Moving forward in 2023, what do you expect for the market and business? And do you have exciting plans?
Ana: I'm excited! It feels like things are going back to normal, business travelers are coming back, business is booming, and the vibes are ON!
Even though we opened the doors in September last year, it feels like things are only really starting now. We are planning several new cool events, a LOT of fun collaborations, and hopefully we'll get that bustling Shanghai energy back!
Anything else you'd like to add or say?
Ana: No, I'm good. Lol.
But shout-out to all the people: Come to Post No Bills!
---